Besides its business activities, Magyar Suzuki Corporation has been committed to its Corporate Social Responsibility since its very foundation, and is a dedicated supporter of the actors of its social and cultural environment, as well as of social support activities.
We pay special attention to cultural initiatives in our closer environment. Among other things, for several years now, we have been sponsoring the Esztergom Castle Theatre.
We consider it very important for Magyar Suzuki to contribute to the development of the economy and culture of Esztergom and its region. We are convinced that by supporting art we contribute to the development of the economic and business environment as well, since cultural events improve the quality of life not only of the local community but also of the society as a whole.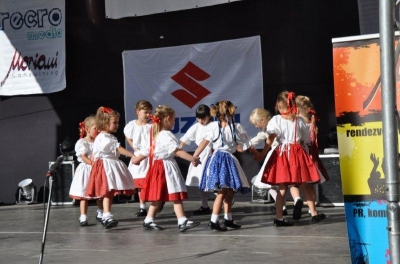 Our most important sponsorships of the past few years:
Our years of political economic transition as seen from Japan
A unique exhibition of media history at the center of the Hungarian Journalists' Association (MÚOSZ) in January 2015.
Sounds of Spring
For over a decade now, a concert is held every spring with the participation of the Japanese students of the Liszt Academy of Music.
Vinum Ister–Granum Regionis Order of Knights of Wine
Reopened in 2001, the Mária Valéria Bridge has strengthened the ties of grape producers and viticulturists in the region. The Vinum Ister–Granum Regionis Order of Knights of Wine was established as the joint order of knights of wine of the Ister-Granum wine Euroregion, comprising of 44 Hungarian and 43 Slovak towns and villages. Magyar Suzuki is proud to support the annual Párkány Viticulturists' Ball, which has already become a tradition in the region.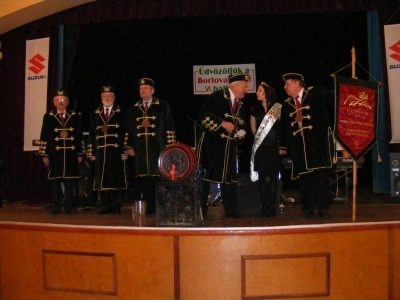 19th Esztergom Biennial of Photography
The best photos entered for the Landscape – Experience competition were presented in an exhibition at the end of 2014 at two venues, MNM Castle Museum's Rondella Gallery and Duna Museum's European Center Gallery. Magyar Suzuki Corporation was one of the exhibition's main sponsors.
Local events and programs
Magyar Suzuki Corporation regularly supports programs, events and festivals organized by local civil organizations:
Hagyományos Lampionos felvonulás és utcabál
Gyermeknapi kavalkád
Nyárnyitó fesztivál
Szent István Napi Borfesztivál
Lecsó gasztronómiai fesztivál
Comedium Corso Utcaszínház és Kortárs Művészeti Fesztivál
Ízek Korok Hangulatok
Borhíd Fesztivál és Borünnep