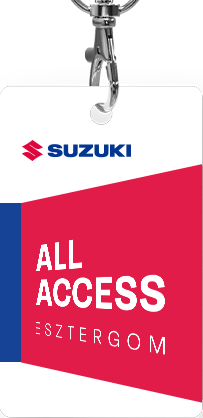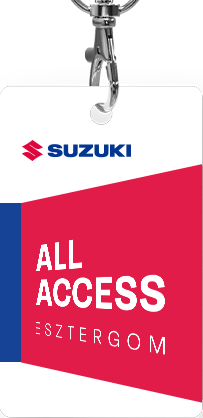 Suzuki opens second dealership in Pécs
FX Autóház Kft., member of Nyitrai Group present in four South Transdanubian cities, has opened its second showroom in Pécs. The new dealership offers Suzuki's full model range and a wide array of services to reinforce the brand at the seat of Baranya county. This is the 76th Hungarian dealership of Magyar Suzuki Corporation ranking first on new car sales lists well ahead of its competitors also in Q1 2018.
 Nyitrai Group, operator of FX Autóház Kft., has been a leading car dealership network in South Transdanubia for 26 years. The company group sells and services 10 different brands in its showrooms in Pécs, Szekszárd, Nagykanizsa and Baja. The FX Autóház network is now setting up its third Suzuki dealership under a targeted portfolio development programme. After showrooms in Pécs and Nagykanizsa, the third site was opened again in Pécs reflecting the importance of the region. "In 2017, we sold 2,370 new cars, and Suzuki accounted for 12% of our total sales. These figures demonstrate the popularity of the Japanese brand models in the region. We are happy to add a new dealership to our portfolio in response to increased demand", said József Nyitrai, Managing Director of FX Autóház.

At the official opening event, the ribbon was cut by József Nyitrai, Zsolt Páva Dr., mayor of Pécs, Jun Mitsubori and Róbert Krisztián, Operating Directors, and Péter Tóth, Sales Director Director of Magyar Suzuki Corporation. After this, Péter Tóth presented Suzuki's traditional Japanese lucky cat porcelain figurine to József Nyitrai. According to Japanese tradition, the cat raises its left paw to invite guests and bring good luck, wealth and health to the house.

FX Autóház in Pécs is the 76th Suzuki dealership in Hungary and the second new showroom in 2018. This dynamic growth is fuelled by Suzuki's unbroken popularity reflected by the first rank in new car sales statistics. "Leaving our competitors well behind, we increased our market share to 16.6% in March compared to 13.91% last year. We sold over 2,000 more cars, significantly more than any other manufacturers. The number of new Suzukis sold in the first three months of the year reached 4,876", said Róbert Krisztián Róbert, Operating Director of Magyar Suzuki Corporation. "Vitara continues to be the key driver of our growth in Hungary. We sold nearly 3,000 Vitaras in Q1. As a result, this SUV accounts for nearly 10% of the new car market segment. In addition to our flagship Vitara, our second most popular car is SX4 S-Cross, a model refreshed two years ago."
FX's second Suzuki dealership in Pécs offers the full model range of the brand and a wide array of services to existing and prospective customers. For more information please visit the website of the dealership.