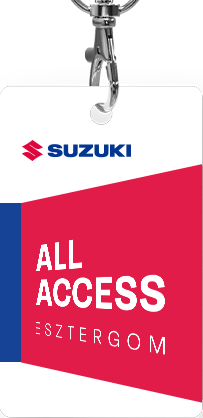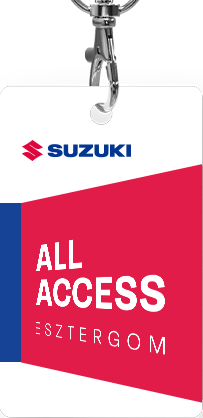 Suzuki at the 85th Geneva Motor Show
At the 85th Geneva Motor Show, Suzuki Motor Corporation unveils two world-premiere concept models, the iK-2 and the iM-4. New environmental technologies from Suzuki featured in the two models will also be introduced, these are a new-generation platform; the BOOSTERJET, a new downsized direct-injection turbo petrol engine; and the SHVS mild hybrid system.
Suzuki is well known as the compact car expert. Since manufacturing the Suzulight in 1955, the company has produced a whole series of compact cars suited to diverse needs. To deliver value which is much greater than the size of a car, unprecedentedly new, and far beyond customer expectations by applying its expertise in developing compact cars. This is the kind of value that Suzuki believes that future compact cars must offer. The iK-2 and the iM-4 represent two different approaches to offer such value for modern times with its emphasis on diversity and environmental awareness.
The iK-2, the smartest compact car developed by pursuit of compact hatchback ideals and built around the theme of "Harmonised Force." All elements expected in a car of this size — design, utility, comfort, manoeuvrability, driving performance, fuel efficiency are all combined at a high level to raise compact car values to the limit.
The iM-4, the iconic mini 4x4 which expands possibilities and enjoyment of a compact car. Following the theme of "Shape the Inspiration", the iconic mini 4x4 integrates Suzuki's DNA in the field of developing compact 4x4's with the latest technology, all in a distinctively designed package, and gives real inspiration to drivers.
Innovative green technologies
Achieving the highest level of environmental performance is a key strategy of Suzuki's product development. The centrepiece of this approach is Suzuki Green Technology, a portfolio of next-generation fuel-saving, weight-reduction, and other eco technologies developed and commercialised by Suzuki.
Suzuki is working on future environmental technologies for improving body design, increasing powertrain efficiency, and achieving better energy management, all of which are vital not only for making cars more eco-friendly but also enhancing vehicle performance. The keys to accomplishing these three objectives are a lighter platform, a more thermal-efficient engine, and hybrid technology. These are incorporated in the iK-2 and the iM-4 concepts in an optimal way to further enhance performance of compact cars in which Suzuki excels.
A new-generation and lightweight platform that improves basic vehicle performance
The new BOOSTERJET, a downsized direct-injection turbo engine that saves fuel while also delivering driving pleasure
Innovative SHVS mild hybrid system incorporating an ISG
Suzuki's new-generation platform is designed to efficiently increase rigidity while reducing weight via a fundamental redesign of the underbody's structure and also optimising overall vehicle design, including parts mounted on the underbody. This improves fuel efficiency, safety, handling, stability, and NVH performance across the board. Moreover, Suzuki will streamline development by consolidating its existing four platforms to three and modularizing functional components. This will enable bringing out new cars in a more efficient way that can be tailored to fast-changing market demand. The new-generation platform is used for the iM-4 and iK-2.
The new BOOSTERJET 1.0 litre direct-injection turbo engine
The Boosterjet 1.0 litre direct-injection turbo engine newly developed by Suzuki saves fuel while delivering driving pleasure. Fuel efficiency has been improved by reducing engine displacement, and output and torque are boosted with a turbocharger. In addition to fulfilling fuel efficiency and dynamic performace expectations, the layout has been optimised and various technologies used to reduce weight in order to meet the rigorous size and weight requirements specific to compact cars. The BOOSTERJET engine is installed in the iK-2.
Innovative SHVS mild hybrid system
The SHVS (Smart Hybrid Vehicle by Suzuki), Suzuki's new mild hybrid system incorporating an ISG (integrated starter generator), provides engine power assistance using the motor and achieves efficient power regeneration. The SHVS system used for the iM-4 also features lithium-ion batteries. Coupled with a newly-developed high-efficiency ISG, this regenerative braking system is the perfect hybrid system for a compact car. As well as improving fuel efficiency, it also keeps down the size, weight, and cost.
Worldwide sales
Suzuki's worldwide automobile sales for January-December were 2,877 thousand units, up 7% year-on-year. In Europe sales increased from last year to 199,571 units. As for the future, Suzuki will further expand its large share in Asia and cultivate markets in emerging countries, as well as boost sales in Europe. This will be achieved by developing and rolling out new models that meet the design, driving performance, eco-friendliness, and safety requirements of the highly sophisticated automobile market here.
Sales in Europe
The S-CROSS was introduced in 2013, followed last year by the Celerio, and this year the Vitara will go on sale.
Since debuting in 1988, the Vitara series has earned an enviable reputation as a car that has a stylish design that looks great in the city. It has a compact, easy-to-handle size, a comfortable on-road ride, and real off-road performance. Its urban look and on- and off-road performance have made it a particular favourite in Europe, where 1,124 thousand units have been sold to date. In its latest incarnation and as unveiled last year at the Paris Motor Show, the Vitara is a new kind of SUV: personalisable to match each driver's individual tastes to meet today's needs, yet offering superb 4WD performance and driving confidence thanks to Suzuki's latest ALLGRIP 4WD system, plus advanced safety features. The new model will go on sale this spring with an annual target sales units of 70,000 units. Suzuki will continue introducing new models each year in Europe, proposing drivers new values of compact cars.