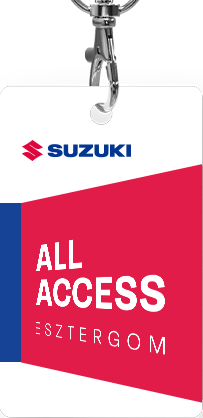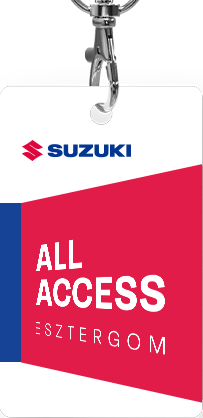 S-CROSS honored with 'Hungarian Quality Product®' award
The SX4 S-CROSS has been awarded with the prestigious 'Hungarian Quality Product' certificate, and also received the Business Press Award donated by the Association of Hungarian Journalists (MÚOSZ). After the Splash and the 3rd generation Swift, it is the third Magyar Suzuki-produced model to have merited the prestigious award. The certificate is awarded in recognition of such driving forces of competitiveness as know-how, innovation and quality. The 17th Hungarian Quality Product Award® ceremony (2014) was held in the Parliament in Budapest.
The Hungarian Quality Product Award is a non-profit initiative promoting quality-sensitive attitude as the fundamental aim whilst also contributing to the establishment of conscious consumer behavior. The applicants for the award are exemplary models that represent Hungary's appreciation of and commitment to attested quality and contribute to the development of the economy. The logo expresses the recognition of innovation and an active quality policy applied in the making of reliable, premium quality products.
The SX4 S-CROSS was nominated in the category of 'Vehicles', where the basic criteria were that the product must be manufactured and distributed in Hungary, and ready for commercial production. The locally supplied parts and the qualified Hungarian workforce strongly contributed to model's adjustment and fitting in the course of the whole process of proto- and pre-production taking place in MSC's Esztergom plant. The world premiere of serial production also took place there in September 2013. In the case of the SX4 S- CROSS, Hungary is the sole European manufacturing location, where the car is produced mainly for the European market, but also for continuously expanding overseas markets such as Middle East, South Africa, Australia, New Zealand and Mexico.
The SX4 S-CROSS's new 4WD ALLGRIP system has four driver-selectable modes for better performance and safety under diverse conditions. Engine refinements, superior aerodynamics and weight reduction make the car extremely fuel-efficient for a C-segment crossover with remarkably low CO2 emissions. Extensive use of high-tensile steel makes the body outstandingly crashworthy while being lightweight. Supplemented by various active and passive safety features, the SX4 S-Cross provides maximum safety for both driver and passengers.
On behalf of Magyar Suzuki Corporation Ltd., the Hungarian Quality Product Award® and the MÚOSZ Business Press Award were received by Ryoichi Oura, CEO of Magyar Suzuki and László Urbán Deputy CEO of MSC in the Upper House Hall of the Hungarian Parliament.
Announcers of the Hungarian Quality Product Award® are HIPAVILON Hungarian Intellectual Property Agency Nonprofit Ltd., INDUSTORG-VÉDJEGYIRODA Llc., Hungarian Export-Import Bank Plc. and Hungarian Export Credit Insurance Plc., Hungarian Authority for Consumer Protection, Hungarian Investment and Trade Agency (HITA), TERC Ltd., and TÜV Rheinland InterCert Llc. Further supporters of the Award are the National Procurement Office, the Hungarian Intellectual Property Office, the Ministry of National Development, and the Ministry for National Economy.
[IMAGEGALLERY]