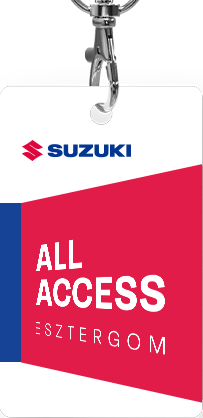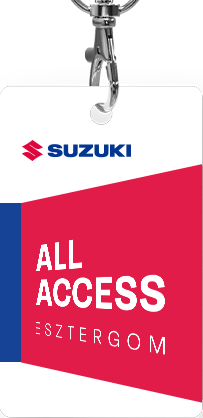 NO BOUNDARIES FOR MAGYAR SUZUKI: THE 3 MILLIONTH SUZUKI ROLLS OFF THE ESZTERGOM PRODUCTION LINE
3 million Suzuki cars made in 26 years. With this impressive figure, Magyar Suzuki Corporation has reached yet another milestone, again proving that the company is a significant player not only in the Hungarian car manufacturing sector, but also on the global car markets. In addition to last year's impressive domestic sales volumes, Suzukis manufactured in Hungary were shipped to more than 100 countries in the world from the Esztergom factory.
Today, the 3 millionth car rolled off the production line in the Suzuki factory in Esztergom: a Suzuki SX4 S-Cross. This figure is significant in itself and it also showcases the Hungarian production facility's substantial contribution to the brand's Hungarian and European success since the facility's establishment in 1991. In 1992, 970 vehicles were manufactured in Esztergom; in 2005, production exceeded one hundred thousand cars (136,311 cars); and in 2008, 281,686 new Suzukis rolled out of the plant.
In the past 26 years, defining and iconic models have rolled off the Esztergom production line: The first-generation Swift in 1992, the Wagon R+ in 2000, the Ignis in 2003; the next-generation Swift in 2005, the SX4 in 2006, the Splash in 2008, the new Swift in 2010, the SX4 S-Cross in 2013, and the new Vitara in 2015. Based on its sales figures, the Vitara was by far the most popular model last year in the sport utility (SUV) category, as well as in the passenger car sector. So it is no wonder that in 2016, for the first time since 2009, Suzuki once again lead the passenger car sales with 11,266 cars sold in Hungary. The year 2016 brought another record in the history of Magyar Suzuki: the brand increased its share in the Hungarian passenger car market to 11.67%.
Suzukis manufactured at Magyar Suzuki plant cruise the roads in the Dominican Republic, Guatemala, and in Vanuatu in the Southwest Pacific. This comes as, of the 211,266 models produced in 2016, besides the successful Hungarian domestic sales, the company supplied to more than one hundred countries on the global export markets.
"Looking back on the last two and a half decades, I'm very proud of our achievements. It is very important to stop for a moment at milestones like this and recognize our efforts. Our three thousand employees in Hungary do a great job day by day, contributing significantly to having the 3 millionth Hungarian Suzuki roll out of the factory," said Mr. Yoshinobu Abe, Chief Executive Officer of Magyar Suzuki on the occasion of the prestigious event.