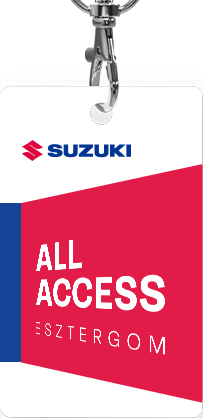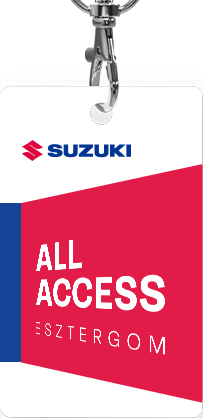 Magyar Suzuki – On the Top for the 4th Time in a Row
The market leader car manufacturer led the market in 2019 confidently again With 25 766 cars registered, Suzuki increased its market share on the domestic passenger car market to 16,32 percent in 2019. The brand – first and foremost thanks to its Vitara and SX4-S CROSS models – has been leading the new-car sales in Hungary for four years. The two crowd favourites basically led the domestic sales statistics side by side.
Leading the market unstoppably
After 2016, 2017, and 2018 Suzuki, increased its market share by 2.2 percent, and closed the year with a record in domestic sales again. A total number of 25 766 Suzukis have been registered in 2019 based on the new car sales statistics of Datahouse. 16,32 percentage of the total number of passenger cars commissioned last year – 157 906 – were Suzuki models. Despite the stagnant European market, the Hungarian passenger car market increased by 15,6 percentage in volume in 2019, while Suzuki showed a 33,55 percent growth within it. This makes Suzuki the absolute market leader in aggregate sales of new cars – passenger cars and light commercial vehicles, hence the domestic sales success of Suzuki in 2019 outgrew the sales statistics of 2008 – the year before the crisis –. The outstanding performance of the company supports the performance of the whole domestic market.
Two Suzuki models on top
Vitara – manufactured in Esztergom since 2015 and renewed autumn 2018, with more than half a million produced pieces in Hungary – leads the SUV category, along with the passenger car category with 20.39 its percent segment-share. A total of 12 106 units was registered from the model between 1st January and 31st December 2019.
In the TOP 3 models of the passenger car market, the domestically manufactured SX4 S-CROSS ranks second. The model is so popular among both private and fleet customers that it approached the market leader Vitara's position several times and even overtook its place for three months this year. A total number of 9 246 models were sold from the most popular small to midsize new car, which amounts to 21,66 percent of the total number of sold models in the category (42 680 pcs). Thus, the model is ranked first in this segment.
The two models are being produced by 3,200 workers and 770 robots in two shifts at the foot of Pilis mountains.
From other models of Suzuki produced abroad but also available in Hungary 2 692 pieces of Swift, 566 pieces of Ignis, 989 pieces of Baleno, 164 pieces of Jimny and last but not least 3 pieces of Celerio were sold in 2019.