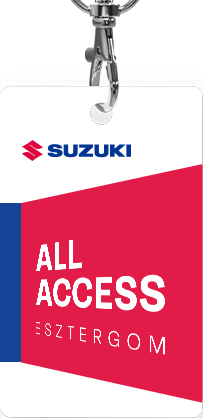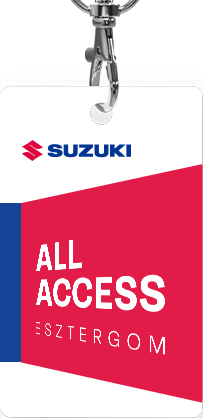 Magyar Suzuki Corporation closed the year with record sales again in 2017
Exceeding 2016 year's results, Suzuki registered 15161 cars in 2017 setting a new record in Hungary and increasing its market share to 13,04% in the Hungarian passenger car market leading overall passenger car sales in Hungary. With the new Ignis and Swift added to the commercial offering, this great performance can be primarily attributed to the sales of popular locally manufactured models as well as growing fleet sales.
According to new-car sale statistics by Datahouse, as many as 15161 Suzukis were registered in Hungary in 2017, 13,04% of all passenger cars (116265 units) registered during the year.
After 2016, Magyar Suzuki Corporation closed another year with record sales increasing its Hungarian market share from 11.67% in 2016 to 13,04% in 2017 and by this, leading overall passenger car sales in Hungary.
Launched in the spring of 2015 and fitted with a turbo engine in 2016, the Vitara was by far the top-seller not only in the SUV class with a segment share of 22,61 % in 2017. As many as 8786 were registered of this model between January 1 and 31 December 2017.
A similarly popular Suzuki model in 2017 was the SX4 S-CROSS again. Following a facelift in 2016, the model's sales remained at a spectacular level. There were 3407
registered of this model in Hungary until the end of the year.
As part of the "SUZUKI NEXT 100" business plan, two well-known models were revamped in 2017. The new versions of Ignis and Swift were announced with great success in Hungary in February and April, respectively. These two popular models are now produced in Japan.
As regards Suzukis not manufactured in Esztergom but sold in Hungary, the Hungarian network of 75 Suzuki dealers countrywide registered a total 853 Swifts;
920 Ignises,; 770 Balenos; 70 Jimnys and 355 Celerios.
Besides introducing new models as part of Suzuki's global model offensive, Magyar Suzuki Corporation attributes the brand's remarkable local performance to the unfaltering popularity of its locally-produced cars. Moreover, Suzuki managed to increase its fleet sales while remaining the preferred choice of private customers in Hungary.