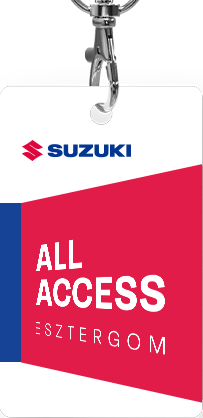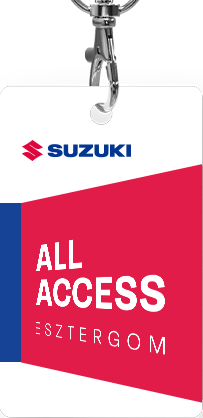 Flashy, Modern Suzuki Car Dealership Opens in Miskolc
Suzuki's entire model portfolio was on display next to Miskolc at Szabó Suzuki's impressive new showroom, on the official opening day last Friday. In the increasingly expanding network of brand dealers, Szabó Suzuki in Miskolc is the third unit to open in Hungary this year.
"After last year's excellent results, the popularity of Magyar Suzuki Corporation's products is once again rising among private customers at home as well as abroad. This is due not only to the fact that our cars are superb, but also the quality change within the retail network," said Executive General Manager of Magyar Suzuki - celebrating its 25th anniversary this year - Róbert Krisztián at the opening ceremony.
The new 30 thousand m2 site is located on the border of the city of Miskolc and the nearby Szirmabesenyő. Mayor of the settlement Gábor Huszti said "The success of the quarter of a century old family business proves that with expertise, business ethics and appreciation of clients a domestic small enterprise can grow big, too. Today, Szabó Suzuki is a known brand countrywide as well as among customers. We are happy that György Szabó chose Szirmabesenyő as the premises of the new dealership."
After the complex in Kazincbarcika, the Miskolc car repair service and showroom are the second site the owner opened. The Szabó family are official brand dealers of Suzuki since 1994. Due to their excellent sales results, they are counted among the 10 best dealerships and five best car repair services in Hungary.
At the official opening, the owner György Szabó, who gives work to some 60 people said: "The showroom and the service workshop are designed in a way that they are not only easy on the eye, they are also equipped with the latest technologies, so that the lighting, the ventilation and the heating can be as cost effective as possible, while work processes can be done rapidly." In his speech he also emphasized that the success of his family business is the conscious business development of the past 22 years and the business policy that is designed for long-term growth and honest, customer-centric service.
After cutting the ceremonial ribbon together, the leadership of Magyar Suzuki Corp. gifted Szabó Suzuki with the traditional Japanese waving porcelain cat that attracts good fortune and customers.
In the new 600 m2 showroom and the attached 500 m2 car repair workshop an open day will be held on Saturday, 15th of October. Those interested can try successful models like the market leading Vitara or the Baleno manufactured in India. The hottest car of the day, however, will undoubtedly be the dynamically designed and technically improved, facelifted SX4 S-CROSS.
[IMAGEGALLERY]