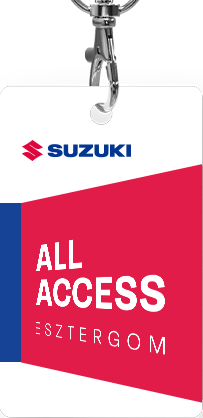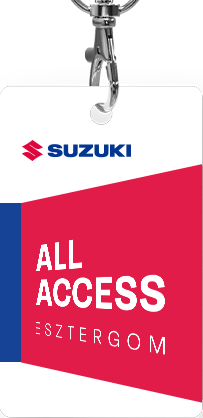 All three divisions of Magyar Suzuki started strongly in 2021
The Esztergom company achieved excellent performance on two and four wheels as well as on water in the first month of the year
With 1473 passenger cars registered, and 16,61 percent market share reached, Magyar Suzuki Corporation started the year as a market leader of the domestic new passenger car market. With a 16,45 percent share, the motorcycle division of the Esztergom company also leads the motorbike market after the first month of the year. In addition, Suzuki Marine, selling outboard engines, also performed excellently in Hungary in January 2021.
At the top of new car sales since 2016
Vitara – being sold in hybrid version on EU markets since January 2020 – leads the SUV category, along with the passenger car category with 34,7 percent segment-share. A total of 653 units were registered from the Esztergom made model between 1st January and 31st January 2021, based on the new car sales statistics of Datahouse.
A total of 556 models were sold from Suzuki SX4 S-CROSS, which is also manufactured domestically. The model holds the first place in lower-middle-class segment in Hungary with 33,86 share.
16,61 percentage of the total number of passenger cars commissioned in the first month of the year – 8867 units – were made by the five year market leader Suzuki.
Besides its two models produced domestically, the company has also started selling two new import hybrid models in Europe. The full market introduction of SUV Across – that can also be charged from an electric network –, and Swace models equipped with hybrid system started in January in Hungary. Thanks to its own production and import models, Magyar Suzuki Corporation thus offers customers a full range of hybrid alternatives.
Suzuki Motorbike and -Marine also got off to a great start to the year
With 25 registered motorcycles and a 16,45 percent share, Magyar Suzuki also opened the year as the leader of the domestic new motorcycle market. V-Strom 650XT Touring and GSX-S 750 Naked were the most popular pieces of the brand. These two models also lead the entire category after the first month of the year. Suzuki GSX-R 1000/R sport and scooter, Address were also ranked high in the list of the most popular models.
In addition to the overwhelming car and motorcycle sales results, Magyar Suzuki Marine is also present in the market with outstanding activity year on year, and this was no different in January 2021 either. From the autumn of 2017 Suzuki Marine was made a regional hub on overseeing business and sales activities across Central and Eastern Europe including Estonia, Latvia, Lithuania, Belorussia, the Czech Republic, Slovakia, Romania, Serbia, Bulgaria, Montenegro and Albania.