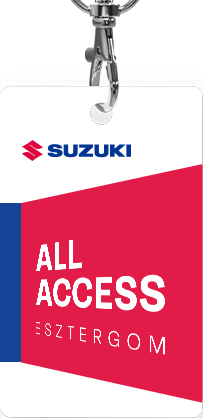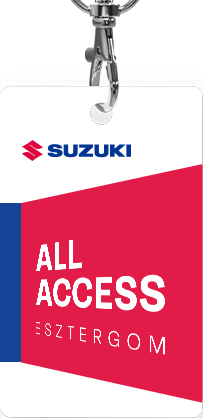 Three-Year Factory Modernization Program at Magyar Suzuki Corporation Now Successfully Completed
A three-year factory modernization program has been successfully concluded at Magyar Suzuki Corporation. Modernization was becoming timely for the plant, which has been in operation for 25 years, so that the Esztergom facility could fulfill the requirements of an increasingly diversified production and export to 128 countries without compromise, said the newly appointed Managing Director of Magyar Suzuki Corporation, Mr Yoshinobu Abe, at his first press conference in Hungary.
According to the new managing director, the Hungarian facility's excellent results contributed significantly to the 14.3% per annum growth of Suzuki Group's consolidated operating income in the first half of FY2016 (April 2016 to September 2016), reaching YEN 115.5 bn. As far as Europe is concerned, Suzuki Group announced its 'A new model every year' sales offensive in 2014, promising exactly that: launching a new model each year for the next five years.
The group's consolidated operating income in Europe has increased by a staggering 201.9% in the first half of FY2016, reaching YEN 7.2 bn. Magyar Suzuki Corporation, a successful company with an impressive past, has had the lion's share of these results. A fundamental contributor to the growth was the Vitara compact crossover, made since 2015 in the Esztergom plant. Magyar Suzuki Corporation exported almost 81,000 of the model last year.
Apart from the hugely successful Vitara, the new SX4 S-CROSS, launched in 2016, is also increasingly popular in Hungary, where Suzuki has held the top position of car sales statistics for each month in 2016, said Executive General Manager of Magyar Suzuki Corporation Mr Róbert Krisztán. The period from January to October saw the registration of 8,836 new Suzukis in Hungary, giving the Esztergom car plant a market share of 11.6%. This means a record-breaking growth of 45% compared to the same period last year, while the combined Hungarian market grew only by 25%.
The most popular car from Suzuki's range of models in Hungary is the Vitara, of which Hungarian customers bought 5,255 from January to October this year.  The popularity of the Swift in category B is unbroken, with 1,516 cars sold on the domestic market. Of older and newer versions of the city crossover S-CROSS, 1,227 found their way to Hungarian owners. The Indian-made Baleno follows, with 428 sales in Hungary. Finally, the Celerio city car and the Jimny SUV achieved 355 and 55 domestic sales respectively.
According to Magyar Suzuki Corporation, these extraordinary results were made possible not just by the excellent new models, but also by their efforts to consciously and coherently develop the brand in Hungary. The company has built a wider and better quality distribution network, too, with 78 brand dealerships covering the whole of the country.
[IMAGEGALLERY]