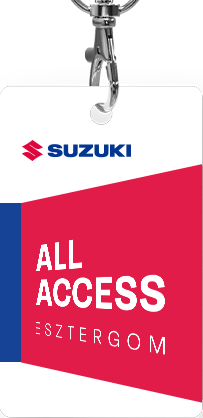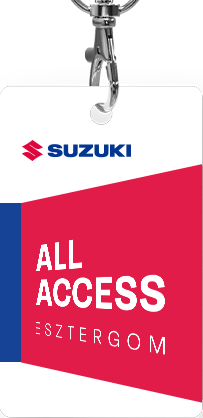 "Then and Now" – Vehicle Exposition in Esztergom
An exhibition on new and veteran road vehicles, air and watercrafts will be held in Esztergom at the weekend with the title of "Then and Now". Visitors can see several special vehicles along Kis-Duna-Sétány, such as ancient, horse-drawn vehicles, veteran motorcycles, Ernő Rubik's aeroplane which still works today, an Indonesian boat carved of wood, Mátyás Rákosi's luxury boat and Formula 1 power boats.
With the intention of creating a new tradition, the usual boat parade with lanterns will be completed with the exhibition on new and old-timer vehicles along Kis-Duna Sétány. The exhibition was brought into being by Esztergom and Neuzer Kft. with the sponsorship of Magyar Suzuki Corp.
The veteran vehicles to be exhibited at the event arrived from several private and public collections of the country: visitors can see Ernő Rubik Sr's aeroplane called "Esztergom," which is operational to date. The aeroplane, which flourished between 1965 and 1982, is a corrugated steel plated glider with one seat.
In the category of road transport – besides the most ancient horse-driven vehicles – several means of transport will be introduced, for example, an Esterházy-coach which is the most well-known horse-drawn vehicle designed by Henrik Leitert, reconstructed from an old buggy, which Count Antal Esterházy ordered to roam his lands next to Pressburg (Bratislava).
Old velocipedes, bicycles and motorcycles made in Hungary, several old-timer luxury cars and the latest models of Magyar Suzuki Corp. will also be on display at the exhibition.
Visitors can admire the 20 HP Anzani Stéher motorbike of 1928, which is the most popular representative of the races between the two world wars and which now belongs to the collection of the Transport Museum. The Csepel bicycle of 1939, manufactured in Manfréd Weiss Steel and Metal Works, has been resting in Esztergom for decades until a collector purchased it. The father of the Hungarian motorbikes is the luxury version of Pannonia, one of the most beautiful and best motorcycles of the motorcycle production of P21 1974 in Csepel. It is of 20-22 HP, 7200-7500 revolutions per minute, and its end speed is 120 km/h. Currently, it belongs to Pannonia Motorcycle Museum.
There will be military vehicles as well, for example, a full time four wheel driven, buoyant "D-944 PSZH" used in the early 1960s in Hungary as a military transport vehicle. It was used by the Hungarian people's army. Made only of steel, the model appeared in 1966. The buoyant, armoured military transport vehicle was powered by two jets in water. It had several variants, for example for commanders, a variant for ambulance, or the exploratory model. Its four-cylindered diesel engine was produced in the manufactory in Csepel.
Luxory vehicles from several private collections can be also seen at the exhibition, for example Sándor Tabányi's four-cycled Rolls Royce V-8 of 200 HP which represented elegance in 1968.