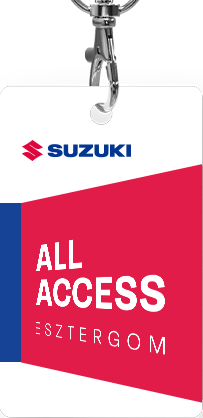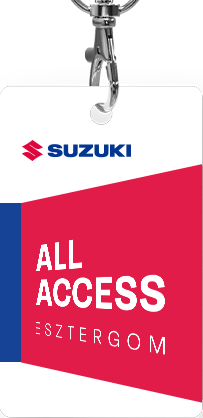 The new Vitara
The Vitara series debuted in 1988 as a pioneer in the compact SUV category and is highly regarded for its stylish design, compact manoeuvrability, comfort on-road driving and authentic all-terrain performance. 2018 marks its 30th anniversary. Magyar Suzuki Corporation announced an extended warranty programme for the new, Hungarian-produced, upgraded Vitara, successor of the market leader; and also for S-Cross models with 1.0 and 1.4 Boosterjet engine.
The current fourth-generation Vitara was introduced in 2015 to meet the today's needs of the downsizing in body size. It features Suzuki's ALLGRIP 4WD system for enhanced off-road and safety performance, advanced safety features, connectivity equipment and options for personalisation to reflect each driver's preferences.
In 2018, as a milestone for its 30th year, the Vitara will evolve with more sophisticated looks and more advanced safety features.
More refined styling
Exterior
The front of the upgraded Vitara has been renewed with vertical chrome accents on a five-slotted grille, a signature feature of Suzuki SUVs that was well received on the iV4 (Vitara concept model) and Vitara-S special edition model. A new chrome accent across the lower grille further conveys the vehicle's advanced refinement.
The rear combination lamps now incorporate LEDs in three lines that express an innovative feeling. The reshaped rear skid plate contributes to a higher quality impression.
Panoramic sunroof which was not available in Vitara S grade is now available in every GLX grade.
The exterior colour lineup has been refreshed through the addition of two colours: sporty high-chroma Solar Yellow Pearl Metallic and refined low-chroma Ice Grayish Blue Metallic.
Interior
Quality and style are enhanced throughout the Vitara interior. The meters are more boldly designed and accented as befitting an SUV and a new 4.2-inch colour LCD in the meter cluster makes it easier to see ALLGRIP mode and hill descent control animations, as well as graphics for traffic sign recognition, a new preventative safety feature.
The clock is also restyled to complement the new meter design. Overall, the impression of the renewed meter cluster is sure to raise the driver's pulse.
Other improvements include soft padding above the instrument panel for a higher quality feel, brighter silver accents on the dashboard, doors and centre console, and a more metallic looking geometric pattern on the silver panel across the dashboard. Seats are covered in suede deeply embossed with geometric patterns to produce a refined urban look. The upper grade model also features a new front centre armrest with console box.
A choice of two engines
In addition to the well-received K14C direct injection turbo engine which equipped in Vitara-S, the new K10C direct injection turbo engine is introduced. Suzuki's new K10C direct injection turbo engine was specially developed to balance power and environmental performance. The turbocharger, direct injection and inline three-cylinder configuration in the compact, lightweight K10C engine are tuned for enhanced low-end torque, high fuel efficiency and low emissions.
Since Vitara models are now equipped with direct injection turbo engines, the "S grade" designation reserved for 1.4L Boosterjet models will no longer be used.
More advanced safety features
The upgraded Vitara now features more advanced preventative safety technology that helps drivers avoid accidents in more situations and supports peace of mind during everyday driving. Radar Brake Support (RBS), which uses millimetre-wave radar, has been replaced by Dual Sensor Brake Support (DSBS), which uses both a monocular camera and laser radar (MFL) to add pedestrian detection to collision damage mitigation braking. Lane Departure Warning, Lane Departure Prevention and Traffic Sign Recognition (TSR) functions are now available.
AT models now feature Adaptive Cruise Control (ACC) with Stop & Go that follows the vehicle ahead while maintaining a sufficient distance by detecting its distance with millimetre-wave radar. The speed set by the driver serves as a maximum speed limit. Blind Spot Monitor (BSM) and Rear Cross Traffic Alert (RCTA) are also offered for the first time in a Suzuki.
Dual Sensor Brake Support (DSBS)
DSBS is a system that detects a vehicle or a pedestrian in front of the vehicle by the monocular camera and laser sensor, attempts to avoid a collision by giving warning to the driver, and attempts to reduce damage in the event of a crush.
ACC with Stop & Go
ACC with Stop & Go assists in accelerating and braking for the driver while maintaining a safe distance from the vehicle in front. The ACC with Stop & Go can even brake the car to a full stop behind a preceding vehicle and provide the driver with additional support, for example in traffic jams.
Blind Spot Monitor (BSM)
BSM is a system that detects a vehicle in or approaching the rear blind spots on either side of the vehicle. When a vehicle is approaching or detected in a rear blind spot, a warning LED icon is illuminated in the relevant exterior mirror. If the driver indicates to change lanes, a flashing LED icon is accompanied by a warning sound alert.
Rear Cross Traffic Alert (RCTA)
At speeds of up to 8 km/h while in reverse, the vehicle uses two rear mounted side radar sensors to assist the driver by alerting them of approaching vehicles on either side of the vehicle when reversing out of car parking spaces. If a vehicle is detected, the driver is given both a visual alert on the multi information display and a warning sound alert. This assists the driver to manoeuvre more safely out of parking spaces where vision is obscured on either or both sides of the vehicle.
Traffic Sign Recognition (TSR)
TSR uses the monocular camera to monitor the road for traffic signs. When it detects road signs such as speed limits or no passing zones, it displays the sign on the meter display to help remind the driver which road signs the car has passed. When multiple signs are detected, a maximum of three signs can be displayed at once.
Domestic production is a proof of reliability
Magyar Suzuki Corporation announced an extended warranty programme for newly produced Vitara and S-Cross models with 1.0 and 1.4 petrol Boosterjet engines. Warranty starts on the first calendar day after the manufacturer's warranty expired and expires on the last day of 10th year or after reaching a mileage of 200 000 km, whichever occurs first. The Suzuki Boosterjet PRO 3 + 7 years or 200 000 km warranty covers all factory-built-in mechanical and electronic components, such as the engine, turbocharged fuel system, manual and automatic gear.
Warranty services may be used only if maintenance work of the vehicle complies with the Suzuki Warranty and Service Manuals and the owner has fulfilled their obligations regarding claim settlement.