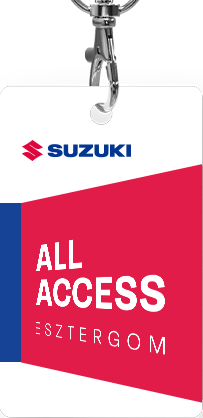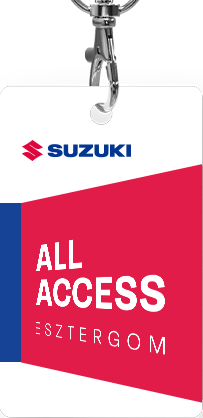 The All-New Suzuki VITARA
Ever since its market launch in 1988, the Suzuki Vitara series has earned acclaim for stylish, city-oriented designs, compact, easy-to-manage dimensions, comfortable on-road performance, and genuine off-road capability. The series has evolved through changes in body size and powertrain. Now, more than a quarter-century after the original model's debut, the Vitara heritage is embodied in a fresh sport-utility-vehicle incarnation. The all-new Vitara has smaller dimensions to meet contemporary needs. It incorporates Suzuki's cutting-edge ALLGRIP four-wheel-drive system and advanced safety and connectivity equipment. And it enables owners to express themselves by personalising its design.
The new Vitara will go into production at the Magyar Suzuki plant in Hungary in early 2015, and then will make its market debut across Europe. It will later be exported around the world as Suzuki's global compact SUV.
Concept
1. Instantly recognisable Suzuki-SUV looks
The new Vitara inherits the styling of its series and Jimny series and brings it up to date in a brand-new exterior design.
2. The performance benefits of ALLGRIP and a superior chassis
Large-diameter wheels and the high ground clearance of an SUV yield plenty of off-road capability. In addition, an ALLGRIP system with four modes that the user can choose to suit the road surface and driving conditions assures great on- and off-road performance.
3. Personalisation that enables owners to express themselves
Owners can combine a range of exterior and interior items to express their individual personalities.
4. Advanced navigation and safety features
An audio system with smartphone connectivity gives access to advanced navigation features (available with higher grades). Furthermore, the Radar Brake Support system (available with certain grades) offers cutting-edge safety by using milliwave radar to prevent or mitigate collisions.
5. Superior fuel economy
The new Vitara meets contemporary demand for great fuel economy. Weight-saving measures including extensive use of high-tensile steel make the body outstandingly light and rigid. Powertrain technologies including a newly developed six-speed automatic transmission also save fuel. The new Vitara with two-wheel drive and a five-speed manual transmission has CO2 emissions of just 123g/km.
Design
An up-to-date expression of Suzuki's SUV design heritage
A rugged SUV form and sophisticated colour coordination
Combinations of body colours and design details selectable for personal expression
Exterior design
The new Vitara expresses Suzuki's SUV styling heritage in a strong-looking design. A clamshell bonnet (a hallmark of the Vitara series) gives the front end a look of solidity, and a trapezoid-motif front bumper indicates a powerful grip on the ground. Kicked-up body-side character lines and bonnet-side air outlets form motifs from the first-generation Vitara. Shoulder lines running the entire length of the body contribute to a look of SUV toughness. Plus, Suzuki's pursuit of great aerodynamics is reflected in optimally designed bumper openings, in a roof line that slopes smoothly downward toward the rear, in flat underbody surfaces, and in side mirrors and front-bumper edges whose shapes are based on the results of airflow analysis. LED headlamps with blue projector covers attribute to energy saving while creating a cool impression.
Interior design
A boldly shaped instrument-panel garnish and a U-shape design around the shift lever communicate SUV toughness. A round clock and air outlets, which are both motifs of the Grand Vitara, give the interior a youthful, sporty look.
Personalisation
From the initial development stage, the model is designed with personalisation in mind. Diverse exterior colours and a range of design details enable owners to express their individual personalities. Each customer can choose from 15 body-colour possibilities that include three brand-new colours and several two-tone combinations. Suzuki created the new colours and the two-tone combinations in line with the concept phrase "hunter mind" to express the excitement of driving the new Vitara.
The new colours are as follows:
Atlantis Turquoise Pearl Metallic (ZQN) evokes the excitement and thrill of discovering natural beauty in highly urbanised cities.
Horizon Orange Metallic (ZQP) evokes the excitement of encountering nature when leaving the city and heading for the suburbs.
Savannah Ivory Metallic (ZQQ) evokes a boundless savanna field, which brings out an adventurous spirit.
Five other items enable owners to further express themselves by personalising the new Vitara's interior and exterior details. Those items are as follows:
Front grille (white or black)
Fender garnishes (white or black)
Instrument-panel ornament (turquoise, orange, white, or piano black)
Louvre rings (turquoise, orange, white, or piano black)
Centrally located clock (CARBON or KANJI)
Further, the owner can emphasise the new Vitara's on- or off-road credentials by choosing from two accessory packages:
The urban package adds sophistication by means of chrome parts. It consists of fog lamp bezels (chrome-plated), body-side mouldings, and a roof-end spoiler.
The rugged package emphasises SUV toughness. It consists of a front skidplate, a rear skidplate, fog lamp bezels, body-side mouldings, and a loading edge protection.
Performance
A driving experience that reflects all of Suzuki's performance knowhow
Great on-road performance combined with the off-road capability, a hallmark of the Vitara series
A powertrain that delivers superior levels of performance and fuel economy
Some of the lowest CO2 emissions of any compact SUV
Engines and transmissions
Engines
The new Vitara is powered by the M16 1.6-litre petrol engine or the D16AA 1.6-litre diesel engine. With the petrol option, friction reductions combine with weight savings in the engine and related components to realize superior fuel economy together with high output and torque. For the diesel engine, a new EGR system and an electronically controlled VGT help to realize powerful, torquey performance together with low emissions and superior fuel economy. The engines' respective performance figures are as follows:
| | | |
| --- | --- | --- |
| | M16A | D16AA |
| Maximum output | 88kW/6,000rpm | 88kW/3,750rpm |
| Maximum torque | 156Nm/4,400rpm | 320Nm/1,750rpm |
Transmissions
Each of the new Vitara's transmissions reflects measures to achieve excellence in terms of fuel economy, shift feel, and suppression of noise and vibration.
Manual transmissions
A five-speed manual transmission is available for the 1.6-litre petrol engine, and a six-speed manual transmission is available for the 1.6-litre diesel engine. Each manual transmission's gear ratios are optimised to help realise a superior combination of performance and fuel economy. Measures such as a shift-lever counterweight realise a smooth, positive shift action that makes for enjoyable driving.
Automatic transmission
A six-speed automatic transmission is available for the 1.6-litre petrol engine. A wide gear-ratio range permits precise control over gear ratios, so it helps to realise superior response at low vehicle speeds (for instance, when the driver pulls away from a standstill or drives slowly uphill) and enables the engine to run at low revs. An expanded lockup range promotes acceleration, fuel economy, and quietness. Plus, a manual mode enables the driver to change gear using paddles on the steering wheel.
CO2 emissions
The new Vitara's CO2 emissions are low thanks to the high-tensile steel and other weight-saving measures in the body and to an Engine Auto Stop Start system, which shuts down the engine when the car stops (for instance, at traffic lights). Suzuki targets CO2 emissions of 123g/km with the petrol engine, two-wheel drive, and the five-speed manual transmission and 127g/km with the petrol engine, two-wheel drive, and the six-speed automatic transmission.
Four-wheel drive is typically seen as detrimental to fuel economy and emissions performance. By contrast, Suzuki's ALLGRIP system enables CO2 emissions that are remarkably low for a four-wheel-drive SUV. Suzuki's targets for the ALLGRIP-equipped Vitara are 134g/km with the five-speed manual transmission and 138g/km with the six-speed automatic transmission.
The new Vitara also has outstandingly low CO2 emissions with the diesel engine. Suzuki's targets are 106g/km with two-wheel drive and the six-speed manual transmission and 111g/km with four-wheel drive and the six-speed manual transmission.
Note:  Figures shown are not yet homologated and are target values at this moment.
Four-mode ALLGRIP system
Suzuki evolved its renowned four-wheel-drive technologies into a new generation that delivers driving pleasure and peace of mind in diverse conditions while promoting economy and limiting the burden four-wheel-drive cars place on the environment. Suzuki calls this new generation ALLGRIP.
An ALLGRIP system with four driver-selectable modes that permit safe, enjoyable driving on diverse surfaces debuted in the Suzuki SX4 S-CROSS and has since earned a great reputation. This system—enhanced by the addition of a feedforward function—is available with the new Vitara.
The new Vitara's ALLGRIP system uses a feedback function to send more torque to the rear wheels if it detects wheelspin at the front. The new feed-forward function gives the system the additional ability to predict front-wheelspin risks from the road-surface condition, accelerator-pedal position, and steering angle and send more torque to the rear wheels before wheelspin occurs. The system's four driver-selectable modes are as follows:
Auto
The auto mode prioritizes fuel economy in typical driving conditions. The system uses two-wheel drive by default. It switches to four-wheel drive if it detects wheelspin.
Sport
The sport mode is optimal for twisty roads. The system makes maximal use of four-wheel drive in accordance with accelerator inputs. At low and mid-range engine speeds, the system alters the accelerator/torque characteristics to optimize engine response and cornering performance.
Snow
The snow mode is optimal for snowy, unpaved, and other slippery surfaces. The system uses four-wheel drive by default. It optimizes four-wheel-drive control in accordance with steering and accelerator inputs to promote traction and stability on low-friction surfaces.
Lock
The lock mode is for extricating the car from snow, mud, or sand. A limited-slip differential brakes any slipping wheel and transfers the torque to the gripping wheels.
Suspension and brakes
Suzuki has pursued a class-leading driving experience in every model. As a result the Vitara realized stable handling and robust drivability, along with lightweight body.
Suspension
The front wheels have MacPherson-strut suspensions. A revised shape for the lower arms, a revised layout for the suspension frame, and improved struts yield higher rigidity and accordingly better driving stability. The rear wheels have torsion-beam suspension with the beam design (a closed section consisting of a pipe crushed to form a "U" shape) that Suzuki first adopted in the SX4 S-CROSS. The beam design yields superior rigidity and ride comfort.
Brakes
The new Vitara has ventilated disc brakes at the front and solid disc brakes at the rear. Weight savings and drag reductions in the calipers help to enable superior braking performance and fuel economy.
Safety
Great stability plus comprehensive active- and passive-safety equipment
Radar Brake Support system to help the user drive safely
Light, impact-absorbing body; speed limiter; ESP® * (Electronic Stability Program), and tyre pressure monitoring system
Adaptive cruise control for more-relaxed driving
NOTE: The ESP* is designed to help keep the vehicle under control. However, the degree of engine torque reduction, the wheels that brake and their braking force vary according to the driving conditions.  ESP® is essentially a system to assist stable driving. In the case of slippage or skidding that exceeds the limits of grip between tyres and road surface, ESP® will still function but may not be effective.
*ESP is a registered trademark of Daimler AG.
Safety equipment
The new Vitara's active-safety equipment includes the Radar Brake Support (RBS) system. When driving at low speeds due to heavy traffic and such, this system detects the vehicle in front, and if it senses the possibility of a collision, it warns the driver with a buzzer sound and a notification on the multi-information display.
If the probability of a collision has increased, the system activates brake assist which increases the braking force during panic braking. If the system determines that a collision is unavoidable, it applies the brakes automatically. The system thus helps prevent collisions when the vehicle is driving at low speeds and helps reduce damage in the event of a collision.
Passive-safety equipment includes seven airbags, which protect occupants in the event of a frontal or side impact; seatbelt pretensioners and force limiters; and a mechanism that limits rearward movement of the brake pedal. Plus, the bonnet shape and new structures for the cowl top, wipers, and bumpers provide impact absorption to mitigate the extent of harm if the car comes into contact with a pedestrian.
RBS system
The RBS system monitors the road ahead by means of milliwave radar. The radar technology enables it to work even at high speeds, in darkness, and in rain and other bad weather. The system prevents or mitigates a collision by means of three functions:
(1) Warning
When travelling above approximately 5 km/h, the system detects the vehicle in front, and if there is a risk of collision, it warns the driver to use the brakes.
(2) Brake assist
If a vehicle ahead is detected and there is a high probability of a collision, the system increases the braking force during panic braking, thereby helping to avoid the collision or reduce damage.
(3) Automatic braking
If a vehicle in front is detected and the system determines that a collision is unavoidable, it applies the brake automatically in order to avoid the collision or reduce damage from it.
Adaptive cruise control (ACC) system
The new Vitara's ACC system combines cruise-control technology with the RBS system's milliwave radar to make driving easier and more relaxing. The system uses the radar to measure the distance to the preceding vehicle, and it automatically adjusts the new Vitara's speed to maintain any of three driver-selected headway distances.
Light, impact-absorbing TECT body
The body embodies Suzuki's Total Effective Control Technology (TECT) concept for occupant-protecting impact absorption and low weight. Extensive use of ultrahigh-tensile steel helps to make the new Vitara outstandingly crashworthy and fuel-efficient.
Convenience
Optimal body dimensions for SUV capability in challenging conditions
A panoramic sunroof with one of the largest openings in the class
Newly developed display audio system with smartphone connectivity
Big approach and departure angles that make deeply rutted or snow-covered roads easy to negotiate
Body dimensions
The new Vitara's SUV packaging combines generous minimum ground clearance of 185mm with big, 215/55R17 tyres. Plus, an 18.2° approach angle and a 28.2° departure angle enable the driver to easily negotiate deeply rutted or snow-covered roads.
The luggage area has a capacity of 375 litres (VDA) with the rear seat in its upright position. The rear seat and a luggage board can be repositioned for diverse purposes.
Panoramic sunroof
Suzuki achieved a world first* by equipping the SX4 S-CROSS with a sunroof consisting of two individually slideable glass panels. Now, the new Vitara incorporates the same acclaimed feature. The sunroof extends over the front and rear seats, making the cabin more relaxing for all occupants. When the sunroof is closed, the glass panels have a combined length of 1,000mm. When the sunroof is open, the opening has a length of 560mm (one of the greatest in the class), giving occupants an invigorating open-roof experience.
*based on Suzuki research in September 2014
Display-audio system with smartphone connectivity
The audio system has a seven-inch touch panel display that enables intuitive operation and can be used by people wearing gloves. A three-dimensional navigation map makes landmarks easy to distinguish. The system also allows the customers use smartphone applications while on the ride.
Key dimensions



Overall length



4,175 mm
Overall width



1,775 mm
Overall height



1,610 mm
Wheelbase


2,500 mm
Treads
front
1,535 mm
rear
1,505 mm
Minimum ground clearance



185 mm
Luggage space (VDA)


375L

Tyre size


215/60R16 or 215/55R17
* * *
Background: VITARA History
The Vitara debuted in 1988 in a first-generation form as a visionary pioneer of a compact SUV with authentic design. The Vitara series has since continued to meet contemporary needs through more than 25 years of evolution.
First-generation VITARA
Suzuki had a vision of a four-wheel-drive vehicle that could negotiate forests trails, mud, and rocks and thereby take people to places they had never been able to reach on four wheels. The company turned that vision into reality by launching development of the Jimny in 1968. Twenty years later, and from good experience with the Jimny, Suzuki took another dramatic step by creating an entirely new kind of off-road-capable vehicle—one that was totally unlike the heavy-duty cross-country vehicles and passenger-car-style mid-size sport utility vehicles of the time. That new vehicle was the first-generation Vitara.
The body design of the first-generation Vitara transcended anything seen on earlier 4x4 vehicles. Flush surfaces combined with a fresh design and other rounded contours gave a sense of warmth. The windscreen shape created a frontal look that was both handsome and welcoming. And a rear-mounted spare wheel showed 4x4 ruggedness.
The first-generation Vitara also marked a new chapter in Suzuki's all-terrain capabilities. A sturdy ladder-frame chassis with simple, refined suspension (MacPherson struts at the front and trailing links and a centre wishbone at the rear) realized nimble footwork. A short wheelbase of 2,200mm promoted manoeuvrability, and as the vehicle weighed no more than 1,000kg; it was lighter than any other off-roader available at the time.
Front and rear coil springs (superior to the leaf springs used on earlier 4x4 vehicles), standardly-equipped with power steering, and an interior design that promoted comfort without compromising functionality meant the first-generation Vitara offered new levels of ride quality and relaxation. Plus, a three-door body started a new trend in 4x4 designs.
In 1991, Suzuki expanded its Vitara offerings with the addition of a version with five doors and a 1.6-litre engine. The five-door Vitara had the same overall width as the three-door version but was bigger in terms of wheelbase (2,480mm) and overall length (4,030mm).
At around this time, Suzuki began offering an 80hp fuel-injected engine and adopted a catalytic converter to limit CO2 emissions. The five-door version gained better performance thanks to a 16-valve, multipoint-injection engine that delivered 95hp. Suzuki later made the Vitara more appealing to a wider range of customers by increasing legroom and luggage space and also introducing an automatic transmission.
In 1994, Suzuki began offering its newly developed Drive Select 4x4 transfer case, which allowed drivers to respond to changing road conditions quickly by switching between 2WD and 4WD on the move.
The following year brought more refinement to the Vitara with a 2.0-litre V6 engine (the first in any 4x4 vehicle) for the five-door version. The engine had 24 valves and four camshafts which enabled this engine to develop 134hp—the highest power available in the Vitara.
Suzuki also made body enhancements to match the new engine. It fitted stylish splash guards and added overfenders to match optionally available large-diameter alloy wheels.  Interior functionality was also enhanced in the form of two airbags, power windows and mirrors, and central door locking.
In 1996, Suzuki adopted a 2.0-litre, four-cylinder turbocharged diesel engine and the following year, an intercooler was added. The diesel engine combined economical fuel efficiency with great performance for on- and off-road driving. The intercooler increased power by 23 percent and torque by 29 percent.
By this stage, Suzuki had created a comprehensive range of Vitara choices: short and long wheelbases, petrol and diesel engines with 1.6- and 2.0-litre displacements, and manual and automatic transmissions.
The first-generation Vitara sold approximately 1.1 million units over nine and a half years.
First-generation GRAND VITARA (second generation)
In 1998, Suzuki launched the first-generation Grand Vitara. This new model represented a response to significantly increased demands for safety and environmental performance, and it had a bigger, grander design befitting a new-generation 4x4 vehicle.
The Grand Vitara's exterior design combined refinement with a dynamic-looking form exuding the strength and energy of a genuine cross-country 4x4 vehicle. The front end incorporated a distinctive, chunky grille and large-reflector headlamps. The side view was distinguished by taut contours and a sharp wedge profile, inherited from the previous generation, conveyed a sense of stability. And solid-looking C-pillars on the five-door version emphasized the cabin's passenger-carrying credentials. The interior design combined style with practicality, demonstrating switch flexibility and comfort in features that met the individual needs of each of five occupants.
Suzuki was mindful of SUVs' city use, taking the opportunity to deliver better on-road performance. Suspension was changed from a rear-centre arm axle to a five-link rigid axle that offered significantly higher rigidity. A switch to rack-and-pinion steering yielded handling with a direct feel, enabling the drivers to enjoy greater stability, especially noticeable during faster cornering.
In 2000, Suzuki heightened convenience by enabling drivers to switch the transfer gearbox between two-and four-wheel drive using a switch in the cabin.
The Grand Vitara enabled Suzuki to make inroads into the market for lifestyle vehicles and came to symbolize the company's policy of following a distinct path and develope new markets for the model.
In 2001, Suzuki broke more new ground by launching the Grand Vitara XL7, which combined relaxing driving experience and great off-road capability with a roomy cabin that accommodated seven people. The Grand Vitara XL-7 was the smallest seven-person SUV in the class. Based on the five-door Vitara, it was 320mm bigger in terms of wheelbase and 485mm bigger in terms of overall length. A third-row seat yielded greater passenger-carrying capacity than Grand Vitara users had ever experienced and helped to make the Grand Vitara XL-7 the flagship model in the series. The Grand Vitara XL-7 was powered by the 2.7-litre V6 H27A engine, which Suzuki created by increasing the bore of the Grand Vitara's 2.5-litre V6 H25A engine.
All told, the Grand Vitara greatly contributed to expanding lifestyle possibilities by giving more customers an ideal driving experience in town and on the open road and by enabling them to experience genuine 4x4 performance.
Current GRAND VITARA (third generation)
The current-generation Grand Vitara made its market debut in 2005. It carried forward the unique identity of the Vitara series and showed advances that heightened awareness of Suzuki's SUV excellence.
The body design reflects a sporty-and-tough theme. Wide treads, large diameter wheels, and boldly flared fenders convey strength and stability. A slightly reduced overall length and a wide stance emphasize the vehicle's solidity in line with European styling tastes. The cabin design also exudes a bold, sporty personality.
Suzuki's engineers evolved a proven front-engine, rear-wheel-drive (FR) layout. They adopted cutting-edge technologies for on- and off-road performance befitting a next-generation SUV and for higher levels of safety and environmental performance. They retained longitudinal engine alignment in the FR layout in order to distribute the vehicle's weight almost equally between the front and rear wheels. They took advantage of the FR layout to position the front wheels further forward, thereby locating the engine, transmission, and other heavy items inside the wheelbase for sharp handling. Five petrol engines were adopted; (1.6-litre with variable valve timing; 2.0-litre; 2.4-litre, 3.2-litre V6 and 2.7-litre V6) and also a diesel engine that realized great performance.
The Grand Vitara embodies a fusion of three key attributes: tough off-road performance; stable on-road performance; and refined ride quality. A built-in-ladder-frame structure consisting of a sturdy ladder frame welded to a deformation-resisting monocoque body enables operation in diverse conditions. All major frame components are made of ultrahigh-tensile steel, which gives them great torsional and flexural rigidity as well as keeping them light. A diecast-aluminium rear differential housing also helps to save weight.
Independent suspension at the front and rear enables good on-road stability at high speed and great off-road capability too. All-round ventilated disc brakes with fade resistance yielded by great cooling performance also enable the Grand Vitara to handle diverse surfaces. Plus, the 4WD system allows the driver to choose from four modes using a dial in the cabin. The 4H mode gives the smoothness and stability of full-time 4WD. The 4H Lock mode gives extra traction for rougher roads. The 4L Lock mode accommodates extreme surface conditions. And the N mode enables the Grand Vitara to be towed.
The current Grand Vitara remains a strong seller around the world nine years after its market debut. Aggregate sales of the first and second generations have reached more than 1.7 million units.
New VITARA (new generation VITARA)
In October 2014—more than 25 years after the first-generation Vitara's debut—Suzuki is returning to the Vitara name with a brand-new model.
The new Vitara responds to hugely increased demands in terms of technology, economy, and environmental performance, and it satisfies a wider range of customer tastes. And while representing an ideal match for a transformed market environment, it embodies the kind of authentic SUV design and all-terrain performance that befit a member of the Vitara series.
Suzuki's 4WD technologies have evolved together with the Vitara series. The new Vitara incorporates the optional ALLGRIP system that debuted in the SX4 S-CROSS. This system has four driver-selectable modes, delivering driving pleasure and peace of mind while promoting fuel economy and limiting the burden the car places on the environment.
Advanced safety equipment includes the automatic autonomas emergency brake system Radar Brake Support, which prevents or mitigates collisions.
The newly developed audio system has a seven-inch touch panel display with smartphone connectivity. Simply stated, the new Vitara is a compact SUV that meets every contemporary demand.
Aggregate sales of the Vitara series in 190 countries and territories around the world since 1988 have reached more than 2.87 million units. The new model will continue the Vitara story as an ideal vehicle for daily mobility, weekend adventures, and every journey in between.
[IMAGEGALLERY]