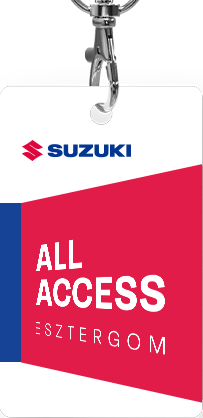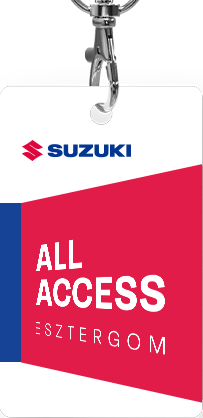 Suzuki's shiny new motorcycles revved up with a roar in Szombathely
Suzuki Castrum in Szombathely, formerly selling cars exclusively, now ventured into motorcycles as well. This is the second Suzuki motorcycle dealership to open this year.
Suzuki motorcycles revved up in the westernmost point of Hungary at the test weekend after the unveiling ceremony of the motorcycle dealership of Suzuki Castrum in Szombathely. At the official opening ceremony, the ribbon was cut by owner of Castrum Ferrum Kft. Gábor Hubay and Executive General Manager of Magyar Suzuki Corp. Róbert Krisztián.
"Suzuki sold 269 motorcycles last year, which is an increase of 68% compared to the previous year. Our dealerships play a key role in our sales success; we are sure that this will be true for Suzuki Castrum as well, and sales figures will boost in the Western-Transdanubian region," Róbert Krisztián said.
"We have come a long way since the establishment of the company in 1990, but serving our customers' needs has always been our primary aim," said Gábor Hubay, for whom the expansion of the company's profile is not unusual. Bearing the Roman name of Vasvár (Castrum Ferrum) Hubay's company started as an engineering office, which, through trading with office supplies and fuel, went on to selling cars first, and finally motorcycles. After cutting the ribbon, the Executive General Manager of Magyar Suzuki Corp. wished the dealer good luck and handed over the traditional gift of Suzuki, a porcelain cat waving with its left paw to customers, attracting good fortune and wealth.
As part of the opening ceremony, participants could first see in Hungary the returning universal naked motorcycle model of Suzuki, the new, light, medium-sized SV650 with a torque. Moreover, László Koller bass guitarist played the guitar solo of the TV commercial of SV650 as a special treat.
During the motorcycle test weekend, from Friday afternoon to Saturday evening, participants could try legendary and new models like the shining and luxurious Burgman 650 Executive or the super comfortable V-Storm 1000. As Suzuki Castrum is also car dealership, guests could try the Vitara S as well, equipped with a turbo engine.
Suzuki Castrum is the second motorcycle dealership to open this year. In Western Hungary, already two, while altogether twelve motorcycle dealerships await motorcycle and quad lovers in Hungary.
[IMAGEGALLERY]