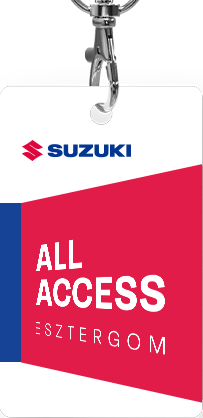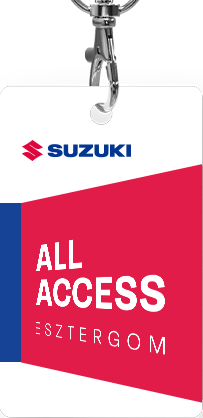 Suzuki's outboard motor is among award winning novelties of 2016
Suzuki's DF200AP outboard motor came second among this year's novelties on Thursday at the Budapest Boat Show. Magyar Suzuki Corporation's marine business grew significantly in 2014 and 2015, selling more outboard motors in Hungary than the four brands that came after it taken together.
Suzuki's DF200AP outboard motor came in second in the "marine equipment, sails, motors, accessories" category of the novelties contest at the 25th Budapest Boat Show. As an important new feature of Suzuki's outboard, you can change the direction of the propeller's rotation. This means that for boats with two or more outboards it is no longer necessary to buy motors with opposing directions of propeller rotation. Instead, it is enough to change the direction of the rotation and change the propellers. Therefore, the DF200AP is perfect on its own, and also in a pair.
The 147kW, 5,800rpm, 16-valve, inline four-cylinder DF200AP outboard has multipoint sequential electronic injection, which results in a uniquely low emission in its category. The large, 2.9-liter inline motor with a 10.2:1 compression ratio generates impressive acceleration and high torque in the low end of the rev-count range. The semidirect air intake system provides cooler air to the intake manifold, while a four-valve per cylinder DOHC powerhead with Variable Valve Timing lets the engine breathe more efficiently, increasing acceleration and top-end speed.
Another new feature of the motor is the Suzuki Keyless Security System, a keyless start system that also functions as an immobilizer to help deter theft.
The intelligent fuel control system called Suzuki Lean Burn Control provides a more efficient fuel mixture to the motor across the rev-count range, including cruising speed. This results in remarkable fuel economy.
A computer-based throttle and shift system replaces mechanical control cables, used earlier, with a digital flyby-wire system to eliminate friction and resistance in the controls. The system provides smooth and precise control along with crisp, immediate shifting. These are particularly helpful during low rpm operation and when maneuvering.
According to preliminary data, Suzuki Marine had an outstanding year in 2015: it led the European market in the sales of four-stroke engines, and according to figures at the end of October, in Hungary it sold a higher number of smaller outboards (under 40hp) and also more large motors than the competitors following Suzuki on the sales list, taken together.
"Thanks to the Suzuki outboard motors' precise control system, reliability, low fuel consumption and unique look, sales in the Marine segment grew by 231% year on year in 2015 in terms of the number of units sold, and the brand's share of the Hungarian market leapt to 56%, according to figures by Datahouse," said Magyar Suzuki's head of communications Viktória Ruska.
Suzuki's outboard engine segment celebrated the 50th anniversary of its establishment last year. The company began to sell its first outboard motor, the D55, in 1965, and two years later, it started to export outboards. By 2014, the manufacturer had produced 3 million outboards globally, with its motors being among the most popular ones not only in Japan but across the world.
An interesting fact to know: the development of this product began when market research conducted regarding the seaweed harvesting machines used on Lake Hamana revealed a high potential need for outboard motors not only for industrial purposes but for leisure use as well.
[IMAGEGALLERY]