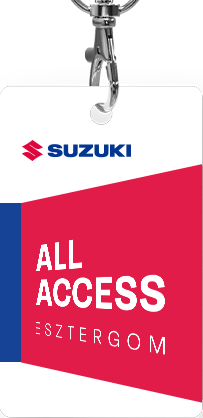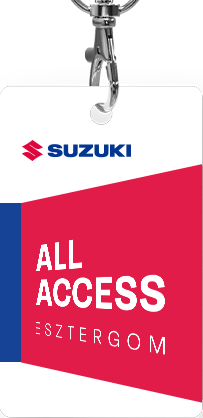 Suzuki's automobile sales results (January – August 2014)
Global sales of Suzuki automobiles from January to August 2014 were up 106% year-on-year to 1.89 million units. Here in Europe, sales from January to August were up 105% year-on-year to 133 thousand units. Sales volume also increased in most countries across Asia.
The biggest-selling Suzuki model was the Swift, which is known for its European styling; sales were 33 thousand units. The Swift made its market debut in 2004 as a world strategic model, and this August, cumulative worldwide sales reached four million units. With this year's minor change, the European specification model of continuously evolving Swift is now equipped with high-thermal-efficient Dualjet engine. This has highly contributed to achieving class-leading CO2 emissions of just 99g/km.
Suzuki has celebrated a number of milestones in Europe this year. The company celebrated the 30th anniversary of the European launch of the first generation Swift. Cumulative European sales of the Swift series reached 1.6 million units. The Magyar Suzuki Corporation, which started its operation in 1990, marked cumulative production of 2.5 million units in July. The plant has supplied vehicles mainly to Europe and is now expanding production of models including the SX4 S-CROSS for export to Latin America, the Middle East, Asia, and other markets around the world. Furthermore, Suzuki's cumulative vehicle sales in Europe reached six million units in July.
Model strategy
Suzuki launched the SX4 S-CROSS in September last year and then unveiled the Celerio this March at the Geneva Motor Show. Suzuki is continuing its string of model launches at this year's Paris Motor Show with the all-new Vitara.
The European premiere of the Celerio, a new global compact car, at the beginning of this year marked a new chapter for the expert in small car development and set new standards for the A-segment market in Europe. The Celerio combines the compact dimensions of an A-segment car with cabin space and luggage capacity on a par with those of a B-segment car. A lightweight body and 1.0-litre Dualjet engine help to achieve outstanding fuel economy; the Celerio with a Dualjet engine is the only car in its class with CO2 emissions of as low as 85g/km. Suzuki's pursuit of a class-leading driving experience in every model means the Celerio's handling enables great stability. Plus, a driver-friendly instrument-panel-mounted shift lever and the superior visibility yielded by high seating positions contribute to easy, confidence inspiring operation.
The all-new Vitara is the fourth generation to bear the name. It evokes the heritage of the series through Vitara design hallmarks such as a solid looking clamshell bonnet, and it meets today's expectations in terms of safety and environmental performance. Suzuki developed this model to satisfy the tastes of a wide range of customers.
Suzuki began raising four wheel drive to new levels of excellence with the SX4 S-CROSS. Conventional four-wheel-drive systems force users to compromise on fuel efficiency in order to gain the benefits of driveability on challenging terrain and peace of mind on slippery roads. By contrast, Suzuki's ALLGRIP technologies deliver a combination of driving enjoyment, safety, and fuel economy. The new Vitara has, like the SX4 S-CROSS, an ALLGRIP system with four driver-selectable modes. Users enjoy the benefits of greater freedom, greater safety, and limited running costs.
Suzuki's vehicles are characterised by low CO2 emissions and low fuel consumption and
enjoyable driving experience. For the future, Suzuki is paying even greater attention to meeting environmental requirements while making every effort to exceed our customers' expectations.