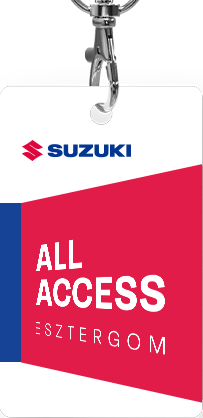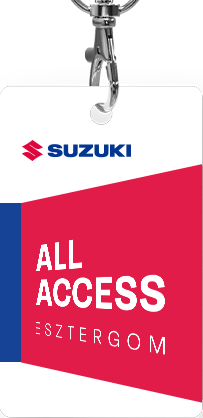 Suzuki Vitara for the Fire Department of Esztergom
From now on, a brand-new Suzuki Vitara will support the work of the Fire Department of Esztergom. Firefighters will use the car as a fire service vehicle to reach scenes of particular damage. Today, executive general manager of Magyar Suzuki Corporation Róbert Krisztián handed over the car keys to fire-fighter colonel László Németi, head of the Disaster Management Directorate of Komárom-Esztergom County.
Thanks to the help of Magyar Suzuki, the vehicle feet of the Esztergom Fire Department of the Esztergom Emergency Response Team of the Disaster Management Directorate of Komárom-Esztergom County was increased byan all-wheel drive, 1.6 petrol-powered Suzuki Vitara. "This car is suitable for helping the work of firefighters called to accidents or technical rescues as it has a reliable performance both in an urban environment as well as in the field, its consumption is economical, and thanks to its brake system and electronic stability control it can be used safely on slippery, icy or sloping roads" – said executive general manager Róbert Krisztián on the occasion of the donation.
Last year, the Fire Department of Esztergom was called to locations of accidents 670 times out of which 5 were so-called grave-damages, for example emergencies due to severe natural disasters, accidents, technical breakdowns or leakage of hazardous substances. "In case of fire service, technical recue or fire prevention, it is of primary importance to arrive on the scene as soon as possible, assess the damage or danger and start the intervention. Our new Suzuki jeep will be of great help in technical scanning or finding routes to the scenes. With its help we can reach the scenes and start the work easier and faster than we could with traditional firefighter vehicles." – said fire-fighter colonel László Németi.
Ever since its foundation, Magyar Suzuki regarded social responsibility as one of its most important aims. As an ethical and responsible corporation, Suzuki continuously strives to help people living in its surroundings and support social, medical, educational and cultural organizations and institutions operating in the region of Esztergom. During the past few years, in the framework of its "Suzukis for the communities" program, the firm supported the work of the Vaszary Kolos Hospital of Esztergom, the Civil Guards of Esztergom as well as the Hungarian Charity Service of the Order of Malta with vehicle donations.
[IMAGEGALLERY]