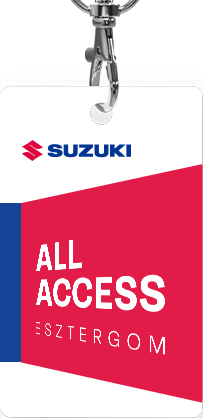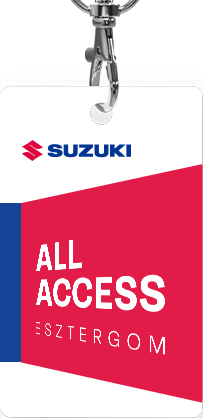 Suzuki sponsors Esztergom Health Day
Related to the city in innumerable ways, Magyar Suzuki Corporation (MSC) was one of the sponsors of the Health Day held in Esztergom today. "Esztergom is home to many of our employees, and we take every opportunity to do something for the city," said Viktória Ruska, MSC's Head of Communication. "The Health Day is an event that contributes to enabling the city's inhabitants to preserve their health," she added.
The people of Esztergom were offered screening tests and received lifestyle and therapeutic advice at the Health Day held on Saturday on the city's Széchenyi Square. People could have the usual routine tests (blood pressure, diabetes, cholesterol), as well as other check-ups for which otherwise they would have needed to wait several weeks (eye test, osteoporosis, breathing). Based on the results, doctors helped on the spot with therapy suggestions and lifestyle recommendations.
"Magyar Suzuki Corp. considers it as essential that the quality of life and the life-path perspectives improve in the city that is home to many of our employees," said Viktória Ruska, the company's head of communications. Magyar Suzuki hopes that the routine tests and other check-ups will make people more aware of the importance of preserving their health, and motivate them to do more for being able to keep performing their roles in better health—for example, helping raise their grandchildren.
This message was also delivered to Esztergom's people by way of numerous presentations in the event, including that by popular television presenter Péter Pachmann, who spoke about the health-damaging effects of the media. Other speakers held presentations about addictions, stress and the beneficial effects of exercise. The event included attractive shows and useful advice for children as well as adults. While mothers and fathers were being checked up, their children were entertained by various programs, such as an Aikido demonstration and Dudó, the clown.