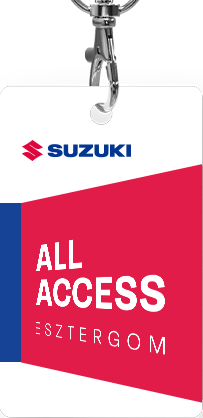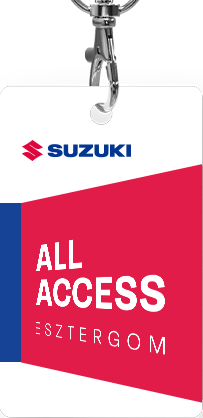 Suzuki employees work together for good goals
Environment and health-conscious campaigns in the Esztergom factory
In order to ensure the long-term success of a large company, initiatives aimed to improve the co-operation and professional development of colleagues. At Magyar Suzuki Corporation events and activities which are based on the values of teamwork. Besides the everyday work the company puts emphasis on the improvement of competences and sustainable development, are frequent.
The goal of the environment and health-conscious campaigns of Magyar Suzuki is to promote programs among colleagues, that strengthen the sense of togetherness while also provide memorable experiences and useful knowledge.
Our environmental campaign was a huge success
32kg of pills over their shelf lives, 14kg of depleted batteries and 131kg of second-hand clothing, these are the results of the one week long environmental protection action in the Suzuki factory. In the June movement the colleagues of the Esztergom factory had the chance to hand in waste pharmaceuticals, depleted batteries and clothes they no longer wear at certain designated locations. The latter will be distributed to those in need with the help of the Hungarian Charity Service of the Order of Malta. The hazardous waste was transported to designated sites with the involvement of relevant organizations.
Exercise and touring together
In addition to the company's environment and health-conscious campaigns, it also puts attention to initiatives promoting the benefits of a healthy diet and frequent exercise. The company prepares the specific events with educational communication, such as the planned establishment of a recipe sharing forum between the participants. In the meantime, the first SUZUKI FITT-LESZ NAP (SUZUKI WILL BE FIT DAY) was also organized in the Esztergom Sports center. At the event our colleagues had the opportunity to try out five different sport activities with the help of professional trainers.
"We received a high level of support and open-mindedness earlier as well from the colleagues towards environmental protection and sustainable development initiatives. "For example, here is the quarterly organized Buckle Up, Suzuki! touring series. During the excursions employees not only have the opportunity to exercise in nature, but also can get a deeper look into environmentally conscious hiking with the help of a professional geologist. Based on the needs of our colleagues and feedback of internal forums, we decided to move to the next level. We are proud of the employees of Magyar Suzuki Corporation for demonstrating how much we can accomplish while working together for the same goals." - said Krisztina Ladányi, the Unit Leader of the Competence and Organization Development unit of the company, the initiator of the campaign.