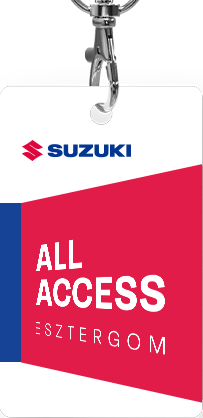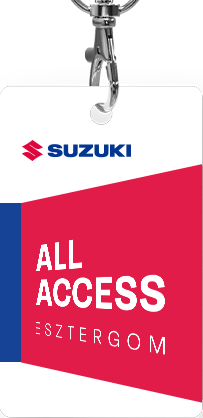 New VITARA goes into production in Hungary
The new Vitara premiered in serial production at Magyar Suzuki Corporation in Esztergom.
The serial production of the brand new Vitara started with the official ignition by Hungarian Prime Minister Viktor Orbán. Sitting next to him in the passenger seat, Suzuki Motor Corporation Chairman and CEO Osamu Suzuki explained the Vitara's new features. This was the fourth time in the history of Magyar Suzuki that Prime Minister Orbán drove a new Suzuki model off the line in a production-start line-off ceremony: he had been the first driver of the Wagon R+ in 2000, the 3rd generation Swift in 2010, and the SX4 S-CROSS in 2013, too.
The vehicle's name "Vitara" originates from an English word, "vital", associated with the owner's active lifestyle. The Vitara has been developed under the "Grab your field" concept so that customers can personalize and turn it into a car just right for them and for their lifestyle. Heralding a new era in Suzuki's model history, the new Vitara is Suzuki's latest flagship model of SUV. The car's development took more than 4 years, based on the Vitara's long heritage, with a brand new platform and novel features.
The Vitara features all the Suzuki characteristics that proved successful previously: such are the superior fuel efficiency achieved by way of weight reduction, the reduction of mechanical energy loss, the car's shape optimized for better aerodynamic performance, and the Engine Auto Stop Start system. New features have also been added, such as Radar Brake Support and Adaptive Cruise Control.
MSC plans to produce 70,000 new Vitaras in its first year of manufacturing, with contribution from 74 Hungarian suppliers. Providing opportunity for small and medium size enterprises in Hungary, Magyar Suzuki's role in the automotive industry is exemplary among Hungary-based OEMs.
Magyar Suzuki will export the new Vitara not only to European countries but also to several new markets. The total number of export countries and regions now exceeds 70, marking further growth of MSC's significance on Suzuki's global strategic map. Magyar Suzuki plans to increase the number of its export target countries to 100 in 3 years.
The new model will from now be available in Suzuki dealerships in Hungary and other countries of Europe.
Since Magyar Suzuki's foundation, more than 2.5 million vehicles have rolled off its production line, highly exceeding Suzuki Motor Corporation's original plans of 50,000 units a year the Hungarian plant. MSC's 2015 production plan is around 165,000 units.
[IMAGEGALLERY]