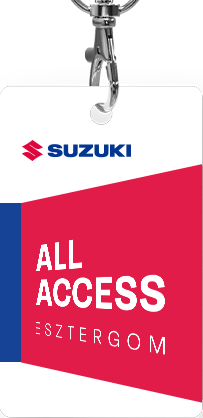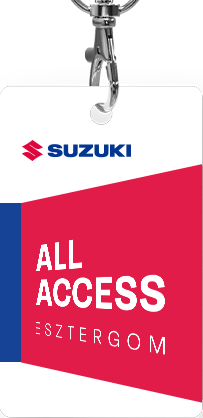 Magyar Suzuki's key figures for 2014
With EUR 19.1 million earnings before taxes and EUR 1457.7 million total sales income, Magyar Suzuki Corporation's (MSC) Annual General Shareholders Meeting approved the company's 2014 financial report. Although the number of units produced fell, thanks to changes in the model portfolio the sales turnover practically remained unchanged. Domestic sales grew by 16 %.
In 2014, Magyar Suzuki Corporation produced 147,000 units, down 9 % from 161,000 in 2013. The decline results from the fact that in the second half of the year, MSC took two models – and their twin-models – out of production, and focused fully on the preparations for the serial production of the new Vitara. The 2014 total sales turnover from own production cars was EUR 1457.7 million, down 0.8 % from the year before.
The fact that the decline of sales turnover was more moderate than the decrease of the number of units sold results from the fact that, taken out of production, the SX4 and Splash (including Fiat Sedici and Opel Agila) were replaced by the S-CROSS, a model that belongs to a higher class. Despite this, profit before tax from sales of own production cars fell by 46.4 % to EUR 19.1 million, as sales expenses had grown significantly.
From 157,755 in 2013, total sales of own production cars decreased to 150,578, with domestic sales up by 16 % from 4,007 units in 2013 to 4,652 in 2014. From 153,748 in 2013, total export sales decreased to 145,926, with 125,159 units exported to Europe. With a total of 4,735 Suzukis registered in Hungary last year, the company's market share was 7.02 %, which brought Suzuki the 5th position among brands.
Broken down by model, the Swift had 37.6 % in domestic sales, the S-CROSS 25.7 %, the SX4 23.1 %, and the Splash had the remaining 13.6 %. Excelling also in fleet sales, the S-CROSS topped the export sales list (41,9 %), while the shares of the Swift (32,3 %), the Splash/Agila (14.8 %) and the SX4/Sedici (10.9 %) decreased.
Magyar Suzuki's motorcycle sales decreased to 158 units. This secured 8.8 % market share and 4th position for Suzuki among brands in Hungary.
The second half of the year was dedicated to the final preparations for the new Vitara's serial production. The model will be launched in the spring of 2015. Vitaras manufactured in Esztergom will be sold worldwide by Suzuki Motor Corporation's global distribution network. Magyar Suzuki Corporation has high expectations of this state-of-the-art SUV, featuring the AllGrip 4WD technology. The model is expected to boost the plant's 2015 production to 165,000 units.