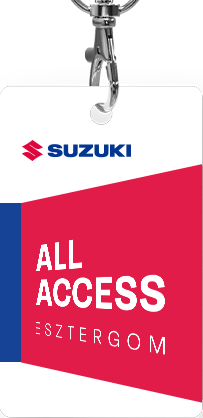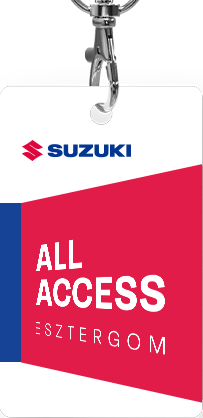 Magyar Suzuki celebrates half-millionth Vitara produced in Esztergom!
Magyar Suzuki Corporation has reached an important milestone as the half-millionth Vitara rolled off its production line in Esztergom. The model – produced in Esztergom since spring 2015 and facelifted in September 2018 – has been Magyar Suzuki's greatest success so far and Hungarian customers' No.1 favorite, dominating the Hungarian new car market for years.
A car to be proud of
Vitara's production started in 2015 in Hungary and now the half-millionth item of the model was produced at the Esztergom plant. By this, Magyar Suzuki has reached an important milestone as the Vitara is the first model ever to reach such an impressive production number in such a short period. Not even previous favorite models SX4 or the newer generation Swift could reach this production volume in Hungary: they could only come close to it.
The Vitara, rewarded with the Hungarian Quality Product Award and the Award for Excellence, is invincible in new passenger car sales in Hungary. After 2017, it led the domestic sales statistics last year too, with 11,127 units sold in 2018. Based on the data of the first two months of 2019, Vitara continues to be greatly popular: with 1,474 pieces sold in January and February, it is maintaining its leading position in the passenger car category with a 18.83 % market share among SUVs. Out of the half million Vitaras produced at Magyar Suzuki 31658 were registered in Hungary, while the rest were exported not only to Europe but for example, to Dominican Republic, Guatemala or to Vanuatu, an island on the Southwest part of the Pacific Ocean.
Rich heritage
Vitara's first generation became popular as a pioneer in the compact leisure car category in 1988. The 'Grand' attribute of the second generation in 1998 indicated larger sizes, a more powerful engine and more extras. Shortly afterwards, in line with the changes of the automotive industry, the third generation was almost completely renewed in 2005. We needed to wait 10 more years for the fourth generation, which debuted in 2015. For this model, not only did production take place in Hungary, but Hungarian experts also participated in the development of the model and the prototype was almost completely finalized there. Vitara celebrated its 30th birthday in 2018 with a more sophisticated appearance and advanced safety functions. Its elegant looks, easy maneuverability and comfortable driving experience have made it a success among customers since then.
In January and February 2019, Suzuki had a 15.6 % market share with 3,267 vehicles sold in the domestic market and continues to lead Hungarian new car sales.