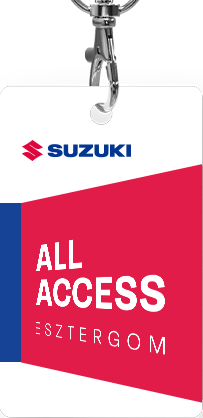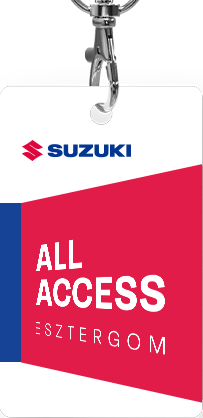 Here comes the fourth-generation Jimny
Ever since its launch in 1970, the Suzuki Jimny has always been especially popular. It is no wonder that the fourth-generation version of the legendary model has been eagerly awaited. The all-new Jimny takes pride in its successors' design elements, yet it features a completely distinct look and offers the latest safety functions to be able to conquer the wild or the urban jungle. Its excellent urban performance is well illustrated by the fact that the model has been voted as the winner of the World Urban Car category in the 2019 World Car Awards.
Exterior
Built to tackle the harshest weather and terrain, the Jimny easily handles nature's challenges. The drivers can unleash their spirit of adventure with confidence, as their car is a great companion when they are out and about exploring the world.
The iconic round headlamps are distinct symbols of the Jimny's heritage. Now their LED versions, equipped with washers, are part of the GLX model, allowing confident driving in mud, dirt or snow. The optimised moulded black bumpers increase clearance at the wheels for easy climbing over obstacles, and they also safeguard the body from stone chips and scratches.
Interior
In the Jimny, there's nothing to distract the driver from driving. Every detail is thoughtfully and attractively crafted to support off-roading. Its stylish black interior features a humble, simple, straightforward and sensible design. Whether exploring off the beaten track or commuting to the city, the Jimny offers ample space and practical storage to accommodate every need.
Performance
A robust and rigid ladder frame, 3-link rigid axle suspensions with coil springs, ample body angles and clearance, and 4WD with a low-range transfer gear—its uncompromising features define the Jimny as a serious off-road vehicle.
Equipped with a 1.5 litre engine, the vehicle drives through any terrain with unrivalled agility and provides a powerful torque when you need it the most. In addition, the car got Brake LSD Traction Control, Hill Hold Control and Hill Descent Control.
Safety
Safety is always priority, whether driving through diverse terrain or encountering unexpected situations in the city, and thanks to the advanced safety features of Suzuki Safety Support, the Jimny's driver can always drive without much to worry about. Suzuki's preventative safety technology helps the driver in avoiding dangerous traffic situation and offers them confidence during everyday driving. Furthermore, the new Jimny features Dual Sensor Brake Support (DSBS), High Beam Assist, warns if the vehicle is "wandering" or straying from the lane, and also supports the driver with traffic sign recognition.
The Jimny's heritage
The model has been trusted and loved by customers since the introduction of its first generation in 1970. The new Jimny carries on the heritage of small, lightweight authentic off-roaders while also serves as an outstanding example of the Suzuki's 4WD technology.