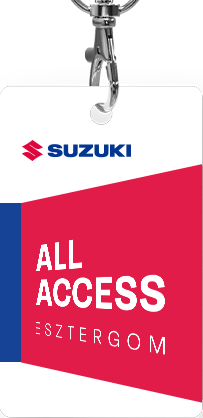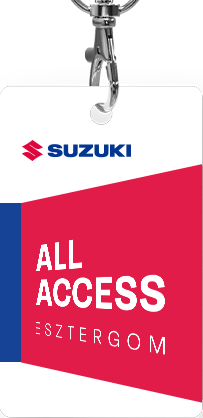 Esztergom's civil guards receive Vitara from Suzuki
Magyar Suzuki Corporation has donated a brand new Suzuki Vitara to help the work of the Esztergom City Civil Guard Association (EVPE).
Bad guys in Esztergom have now a new reason to be scared: in 2015 the city's civil guards will grow not only in its staff but also in equipment. EVPE's efficiency may receive a major boost from the fact that besides the increase of its staff planned for 2015, today the organization has received a brand new Suzuki Vitara. "Magyar Suzuki Corporation's donation has a special value for us," said EVPE president Sándor Bodrogai at the donation ceremony. "This multipurpose model will do an excellent service in the city as well as on the roads outside Esztergom, on asphalt as well as on dirt roads," Bodrogai added.
Bodrogai also pointed out that the Vitara's low costs of operation and maintenance are within the civil guards' budget. This is because due to the unique chassis solution and light engine used in the new model from Esztergom, the car is dynamic, while it excels in fuel-economy among compact SUVs. "Low fuel consumption is coupled with low emission here, which means that patrolling will put less burden on the environment," Bodrogai said.
In 2014, EVPE's 70 civil guards carried out 22 apprehensions, caught 22 criminals in the act, and contributed to finding 33 missing persons. They spent a total of 2,273 hours patrolling, and provided 1,796 hours of security services at various events across the city. They also spent 1,482 hours in crime prevention.
[IMAGEGALLERY]