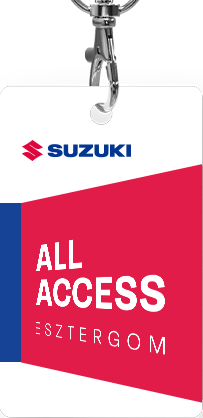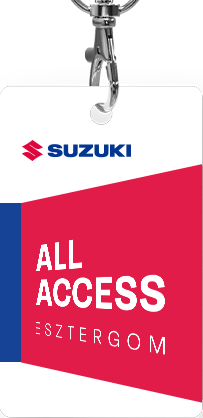 Cat waves paw in Szolnok too
A new member has joined Suzuki's Hungarian sales point network as Szolnok's Ring Autóház starts representing the brand.
The Ring Autóház car dealership in Szolnok will, from now on, include Suzukis in the model range it sells.
At a ceremony held 27th February, Ring Autóház's managing director Péter Retkes received from Magyar Suzuki's operative director Róbert Krisztián and sales director Péter Tóth the lucky charm figure that is there in every dealership related to Japan: a cat waving its left paw to bring luck, customers and money. Representing the city of Szolnok, vice mayor István Szabó attended the event.
Ring Autóház has been in the car retail and repair business since 1996. The company has its own MOT test and origin control station. "While private customers are our primary focus, we also consider serving small and medium size enterprises a significant part of our business," Retkes said. "Our repair shop has been independent of brands since 2009," he added.
"Magyar Suzuki's model strategy is changing," Róbert Krisztián pointed out. "Manufactured in Esztergom, the S-CROSS has become popular as a medium category ca not only in other countries of Europe and across the world, but on the domestic market as well. The latest Suzuki model, the all-new Vitara will be launched in the dealerships over the next few days. Besides being ideal family cars because of their size and equipment, these models are also a highly reasonable choice for company fleets too. We expect a growth of sales, and our sales and servicing points will play a key role in serving private customers as well as businesses," Krisztián declared.
In 2014, Suzuki sold a total of 4,735 units in Hungary, up 20% from the year before, securing it 5th place among brands. Of all car makes sold in Hungary, Suzuki has the broadest dealership network. After a short period of decline following the outbreak of the global economic crisis, in the past two years, new Suzuki sales points were opened in Tatabánya, Eger, Csepel, Esztergom-Kertváros and Fót. Ring Autóház is the 78th member of Suzuki's Hungarian network.
[IMAGEGALLERY]