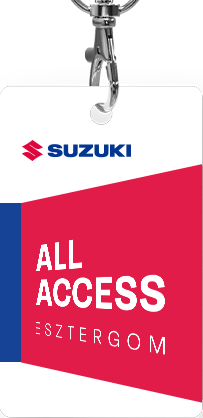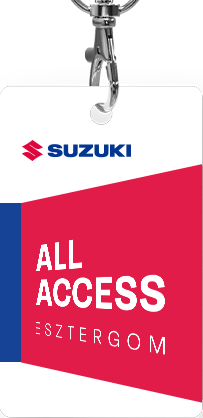 Award for the Leaving Managing Director of Magyar Suzuki
Yoshinobu Abe, the leaving managing director of Magyar Suzuki Corporation received the "Pro Urbe City of Esztergom" award. For his work for the city of Esztergom, fair leadership and humane attitude, Yoshinobu Abe the stepped down Managing Director of Magyar Suzuki Corporation, has received the "Pro Urbe City of Esztergom" award.
The award is given annually by a municipality to individuals or communities who have contributed to the development of the city or town over several years. The award was given to the entire staff of Magyar Suzuki Corporation in 1996.
In the justification of the award it was highlighted that, thanks to the stepped down Managing Director, the Esztergom plant has strengthened its position within the Suzuki Motor Corporation Group since his arrival in 2016. In addition to the achieved results, Yoshinobu Abe has paid great attention to supporting his colleagues, the city and the region, maintaining future mutual successes at the same time. The award was handed over by the Mayor of Esztergom Ádám Hernádi, Deputy Minister and Member of Parliament Dr. Pál Völner, Deputy Mayor Gábor Erős and Representative Dr. Péter Alberti in the Great Hall of Esztergom City Council.
"It is an honour to receive an award that symbolises the development of a city. It is a special pleasure for me to be the second in line to receive this prestigious award from Magyar Suzuki after 1996, when the entire Esztergom factory collective received the "Pro Urbe Esztergom Award." When I arrived to Hungary nearly five years ago, it soon became clear to me what a good decision it was for Suzuki Motor Corporation to choose this country and this city to establish the European production unit of our parent company. In the 30 years since the company's establishment in Hungary, including my stay here, Magyar Suzuki Corporation has grown steadily, and it is no coincidence that the factory here is now among the world's leading ones. Not only my distinguished former colleagues, but also the leaders of the city of Esztergom, its residents and the people of the region have contributed greatly to this. I thank the municipality for its support on this successful journey, and I also thank them for this prestigious recognition at the end of my work in Hungary. It was an honour to work with you, for you and for Esztergom" - said Yoshinobu Abe at the award ceremony.