Burgman 400 ABS
The Elegant Athlete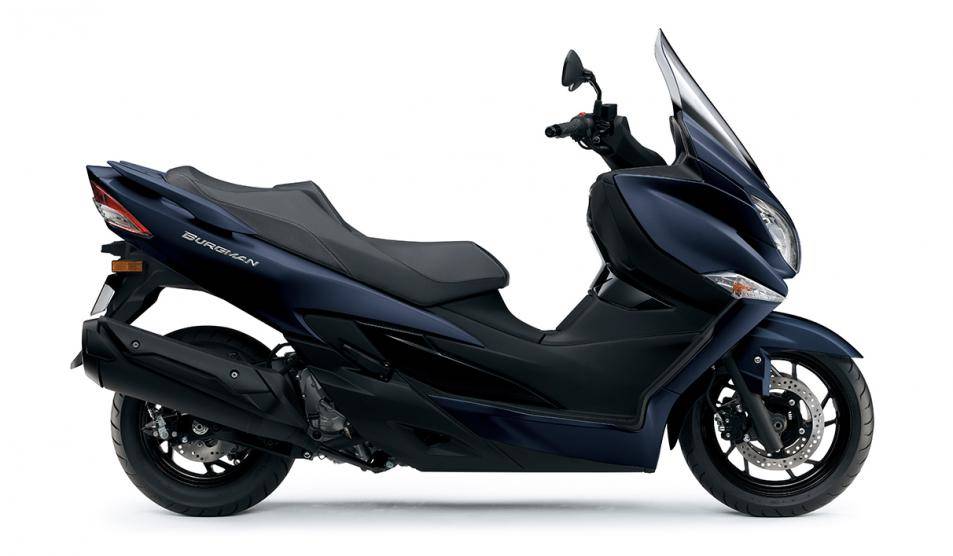 2 449 000 HUF

The Elegant Athlete
It fits well, like a fine handmade suit. It rides comfortably and performs like a champion.
It manoeuvres brilliantly. And it delivers a winning combination of stylish design, practicality and convenience.
The BURGMAN 400 – bringing greater class and pleasure to your journey.
Driving licence category:
A


*The information is not exhaustive. Please contact our dealers for further details. Financing is provided by Merkantil Bank Zrt. in the form of a HUF-based, closed-end lease construction. The construction is subject to a compulsory, fully comprehensive Casco insurance, with Merkantil Bank Zrt. as the beneficiary.
Fő jellemzők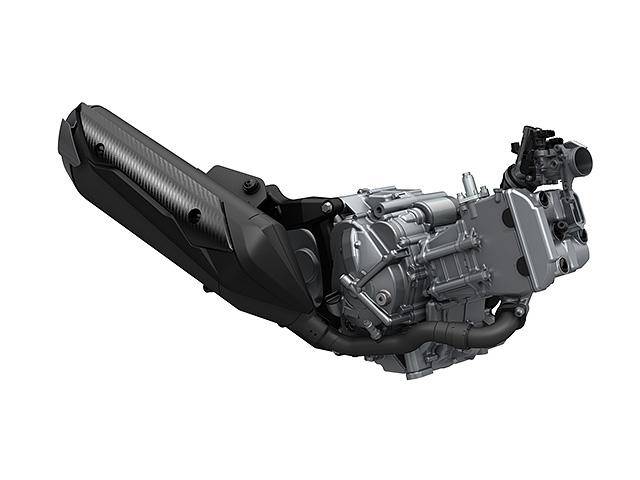 Powerful DOHC 4-valve engine
At the heart of the new BURGMAN 400's polished performance is an updated version of its powerful 399cm3 four-stroke, DOHC, single-cylinder, fuel-injected engine. Changes including the new air cleaner box help produce greater low-to-midrange torque for instant response and more powerful acceleration when riding in stop-and-go traffic, while also providing more powerful performance when riding tandem. Suzuki's Automatic Idle Speed Control (ISC) continues to ensure optimal idling.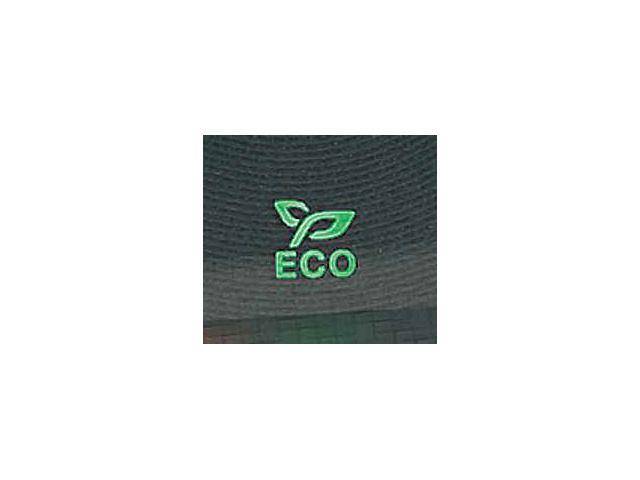 Superior fuel economy and riding range
Despite the increase in low-to-midrange torque production, the efficiency of the new engine, including the introduction of an iridium spark plug, combines with reduction in weight to realise improved fuel economy and extends the BURGMAN 400's riding range.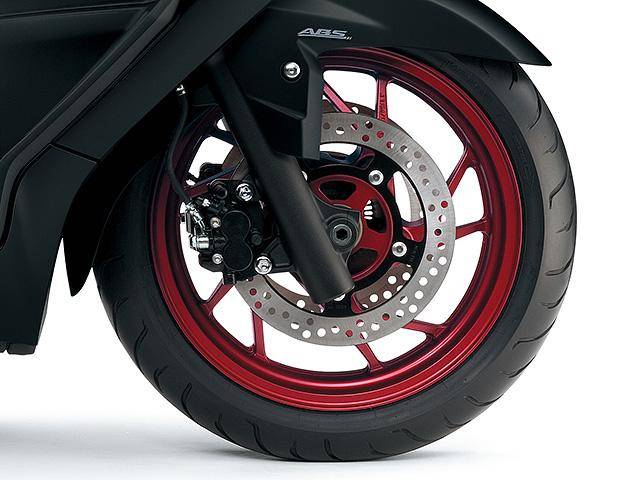 Larger 15-inch front wheel
The new BURGMAN 400 replaces the 14-inch wheel of its predecessor and introduces a larger 15-inch wheel in the front. The change brings a bold new image with it and a look of stability that can instil greater confidence in the rider.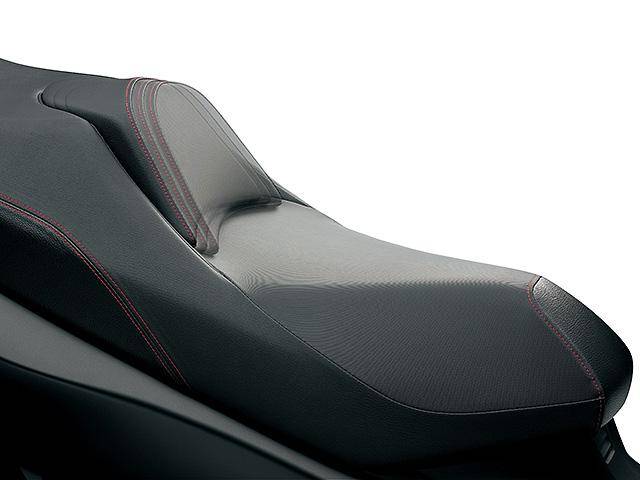 Adjustable backrest
The rider's backrest can be adjusted 15mm or 30mm forward to provide optimal support and comfort for riders of various builds on longer outings.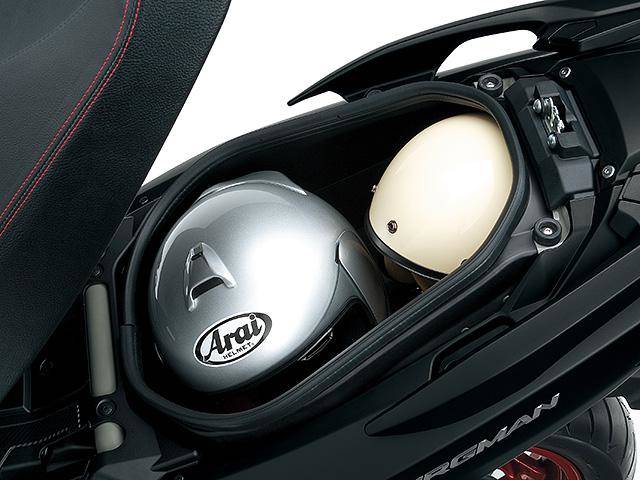 Rich underseat storage space
The BURGMAN 400's spacious 42-litre underseat storage compartment can hold two helmets and provides ample room for stowing your gear.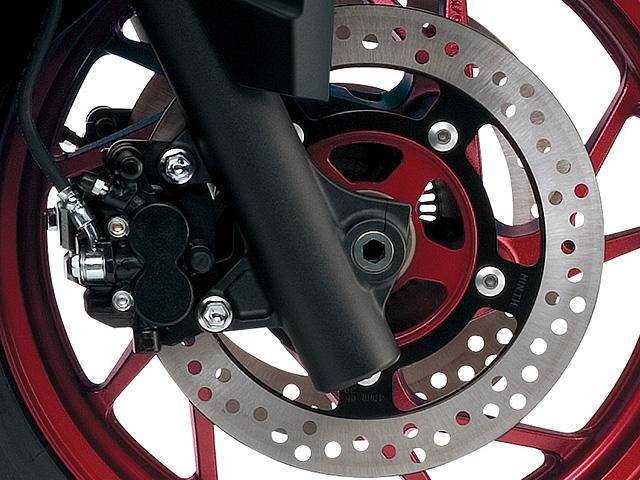 Stop on a dime
The new BURGMAN 400 is equipped with a powerful braking system worthy of a sporty scooter. The front wheel carries a pair of 260mm disc brakes, while stopping power in the rear is provided by a 210mm disc brake. An Antilock Brake System (ABS)* monitors wheel speed and matches stopping power to available traction to provide greater confidence and control. The system adopts a new compact and lightweight ABS control unit that reduces weight by approximately 750g over the previous model.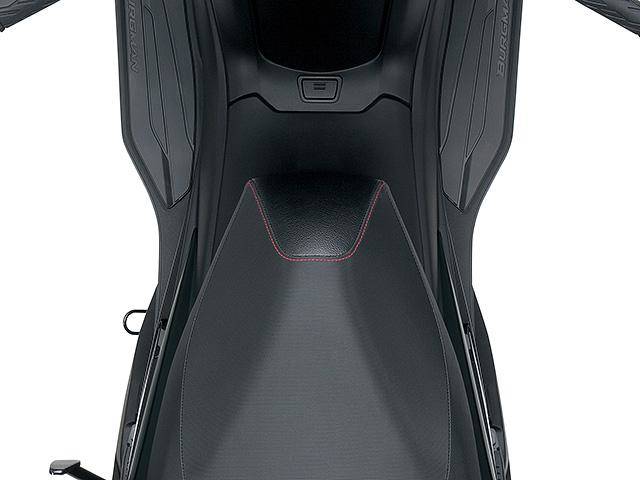 Sure footedness includes the rider's footing
Cut-away footboards make it easier to plant your feet on the ground when stopping without any of the uncomfortable stretching that comes with stop-start leg movement.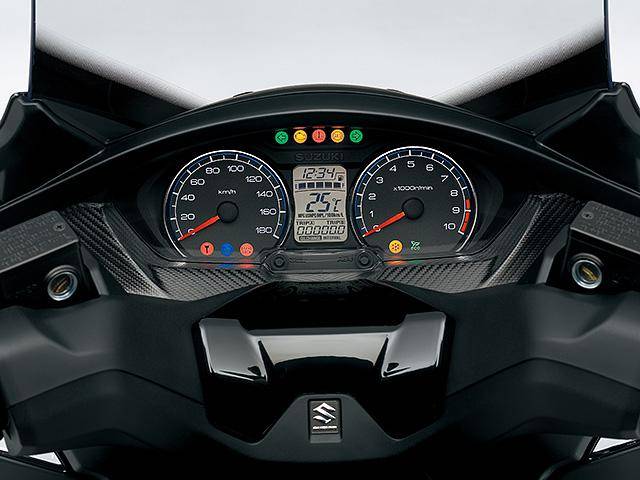 Multi-function instrumentation
Large, easy-to-read analogue speedometer and tachometer dials flank a digital display that shows an odometer, dual trip meters, fuel gauge, coolant temperature indicator, average fuel consumption meter, ambient temperature indicator, freeze indicator and clock. Also included is Suzuki's Eco Drive Indicator, which come on when the vehicle is operated in a fuel-efficient manner and may help riders learn techniques to better economize on fuel.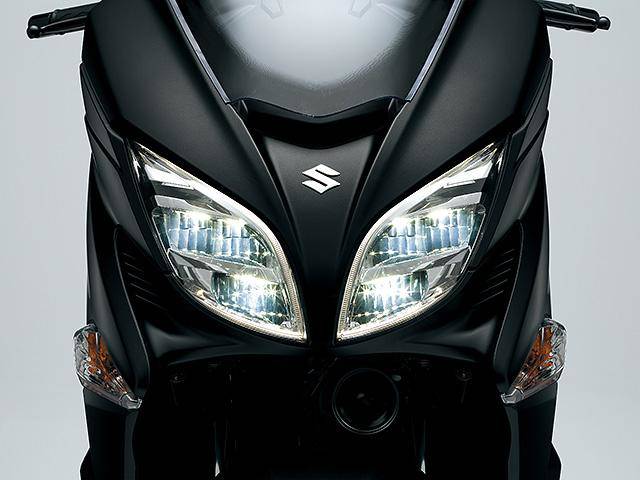 Elegant and efficient LED headlight design
The slim, elegant styling of the new nose features sharply styled dual LED headlights with integrated LED position lights and turn signals mounted beneath. The overall effect creates a cleaner and lighter looking front end that is instantly recognizable as belonging to the BURGMAN family.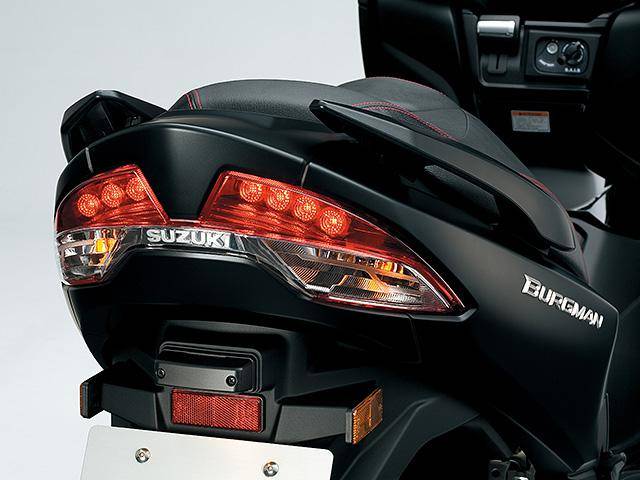 LED rear combination lamps
The slim new rear of the BURGMAN 400 features independent LED rear combination lamps with the turn signals at their tips. It's a sharply sculpted design that expresses elegance and agility.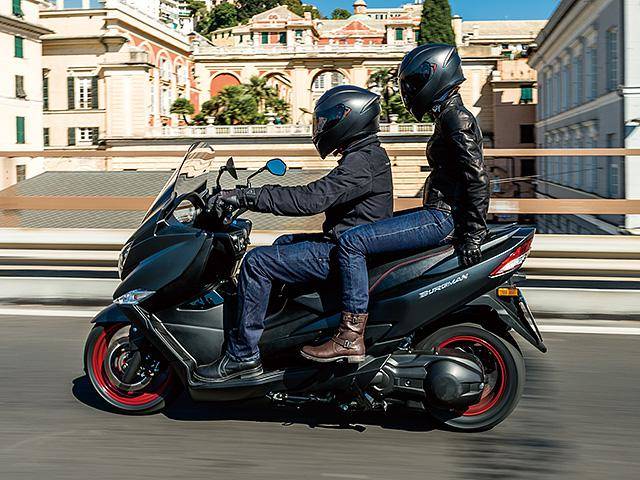 Your protective window on the world
The new BURGMAN 400's upswept windscreen creates a cleaner, more compact look from the front or sides. At the same time, it matches its predecessor in delivering optimum wind protection for rider comfort, as well as a clear view of the road.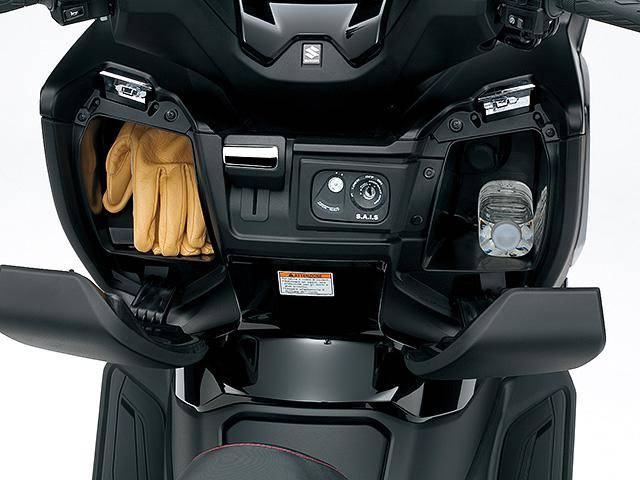 Opulent front storage
Two front compartments provide 3.5 litres of storage space on the right side and 2.8 litres on the left side for maps and other items.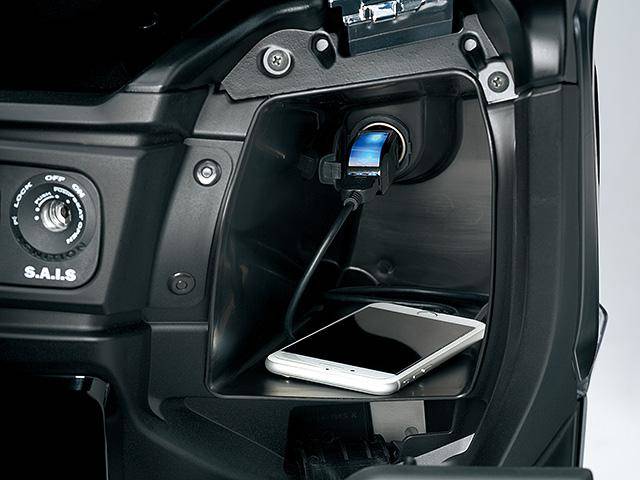 Bringing more power to the rider
The right storage bay has a 12V DC outlet for charging your mobile phone or other electronic devices.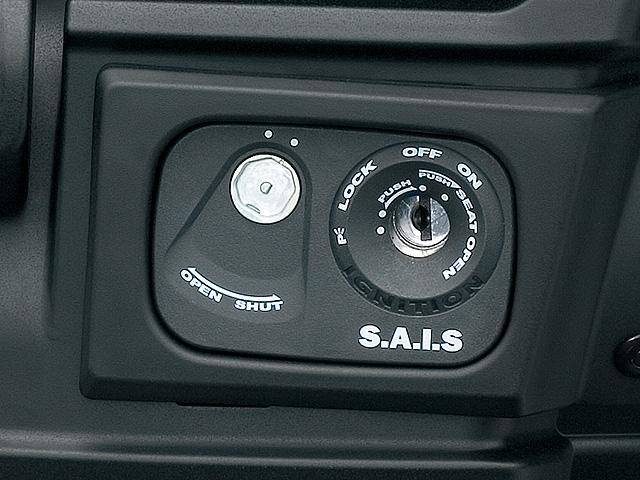 Greater peace of mind
Security technologies help to protect your investment in the BURGMAN 400. The Suzuki Advanced Immobiliser System (SAIS) uses an electronic identification system in the owner's key to prevent unauthorized people from starting the engine. A magnetic cover that opens only for the owner's key protects the ignition switch for added security.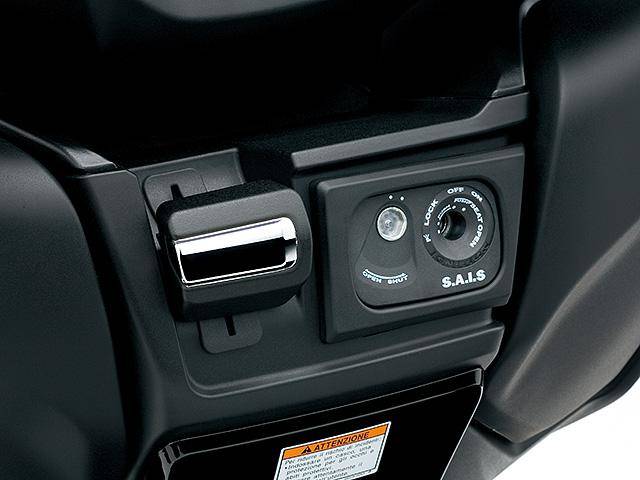 Rear brake lock system
Located on the same side as the ignition key, the easy-to-operate brake lock lever applies a lock system that acts on the rear brake when parked. The rear brake lock system can prove useful when parking on a slope.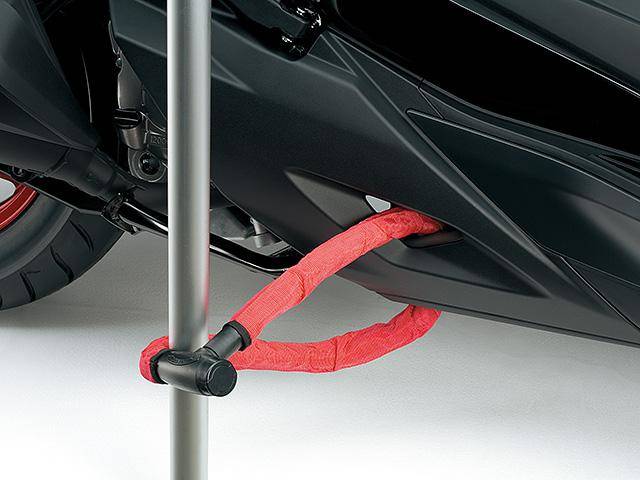 Chain lock gate
The chain lock gate allows you to pass a chain lock through the bodywork, around the frame, and then around a pole or other immovable object.
Galéria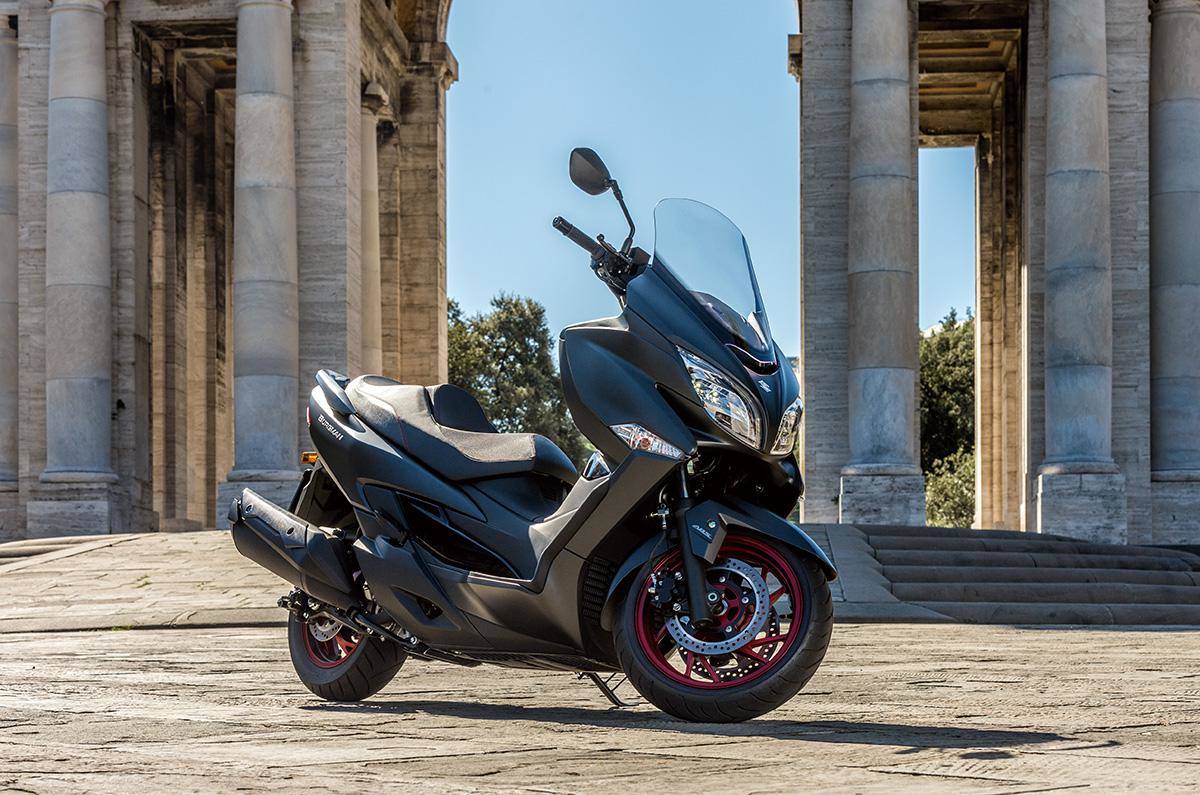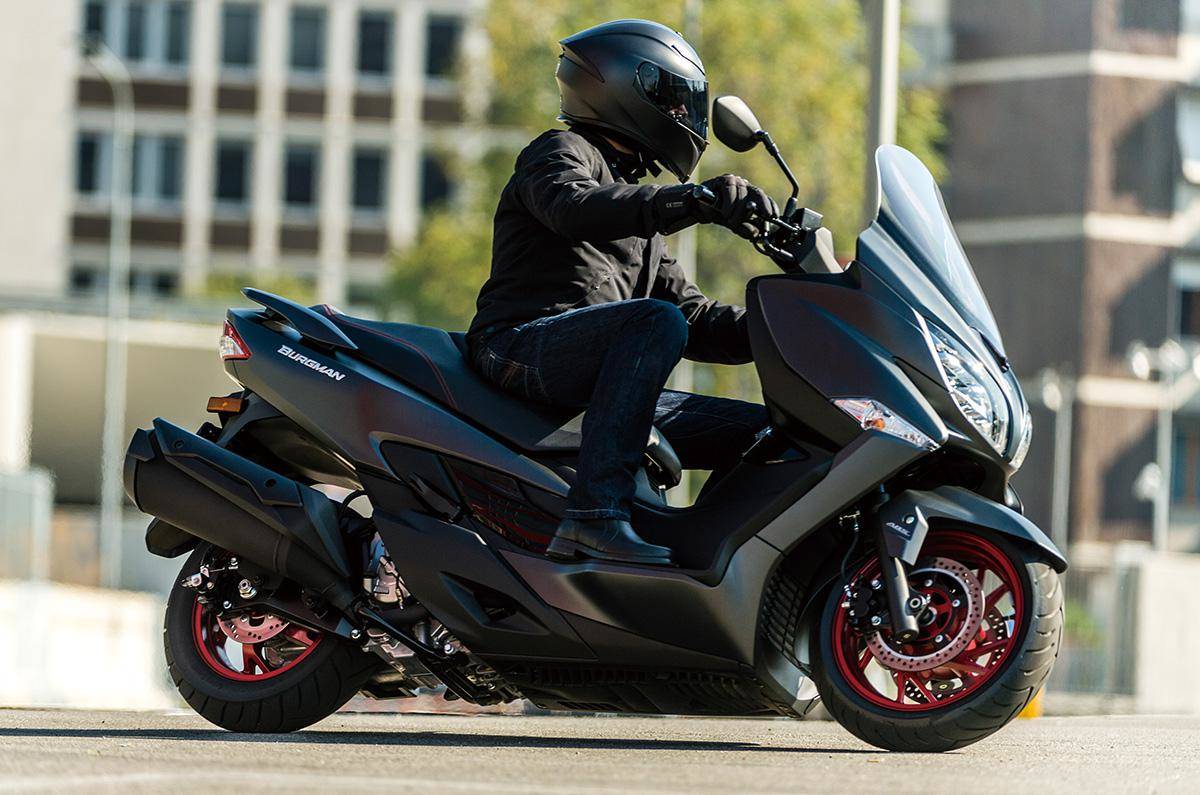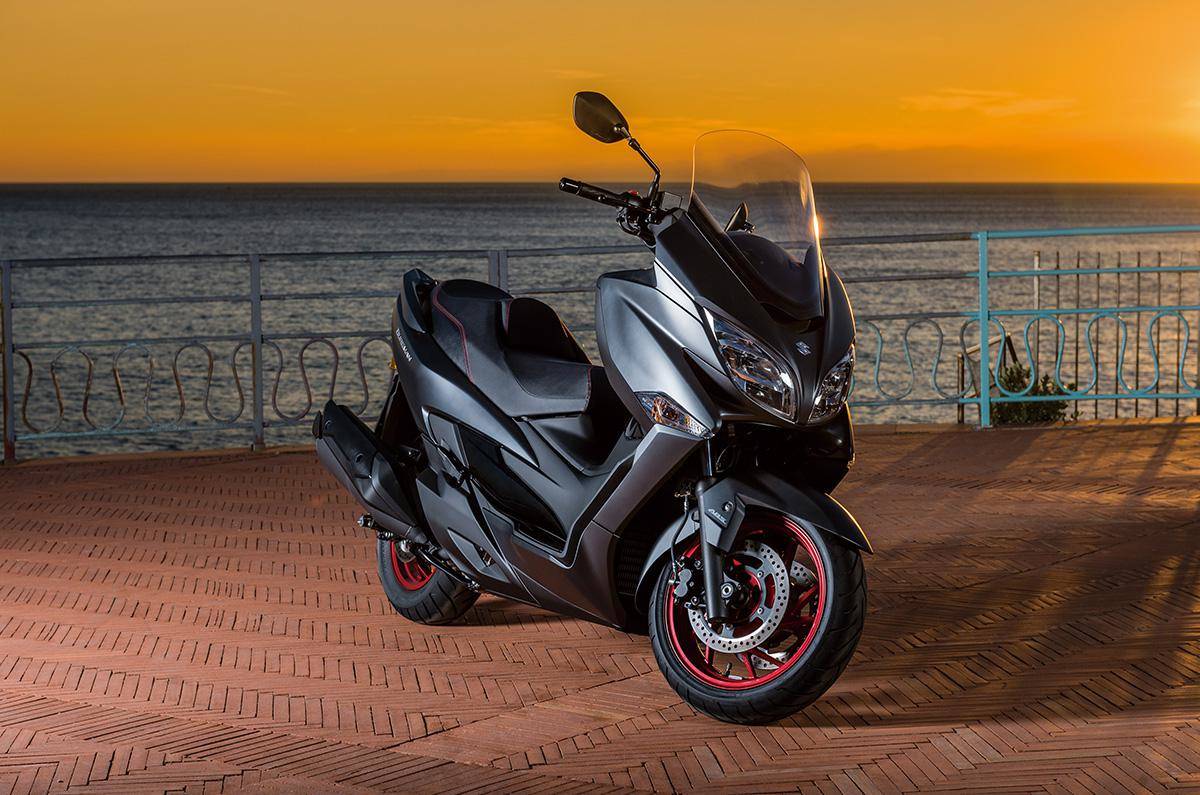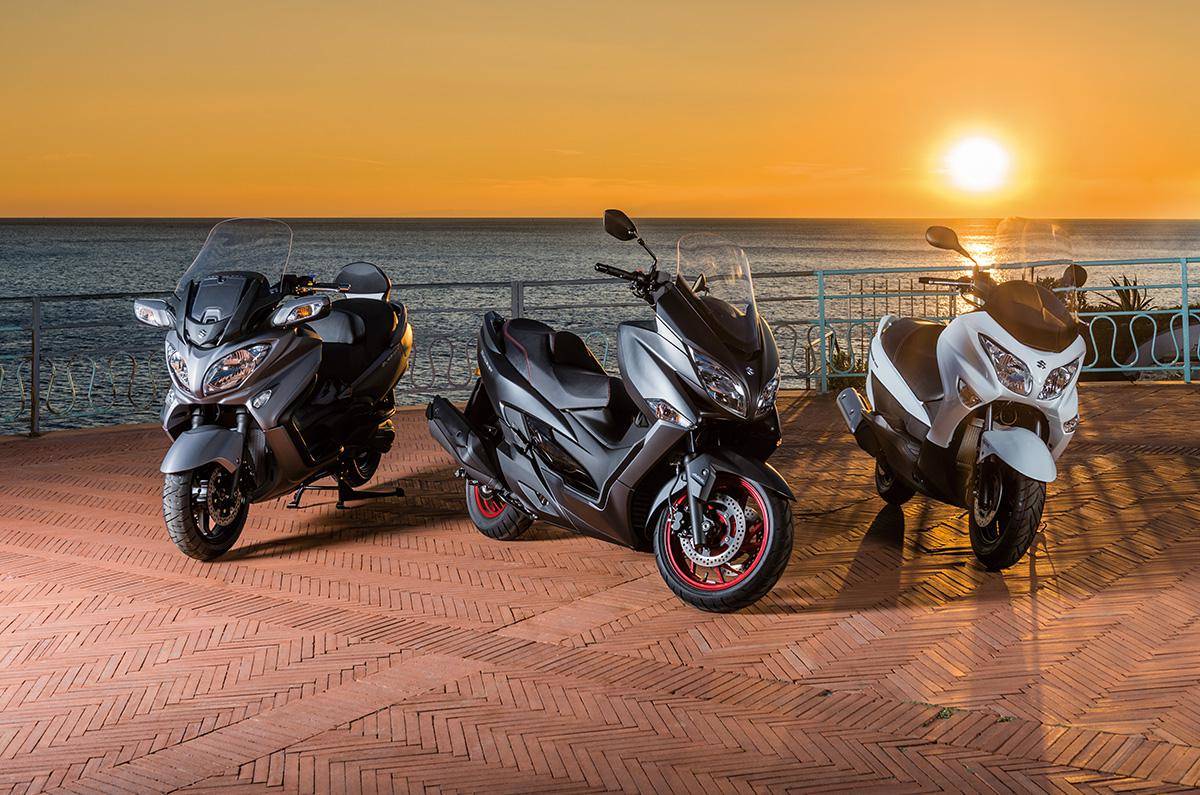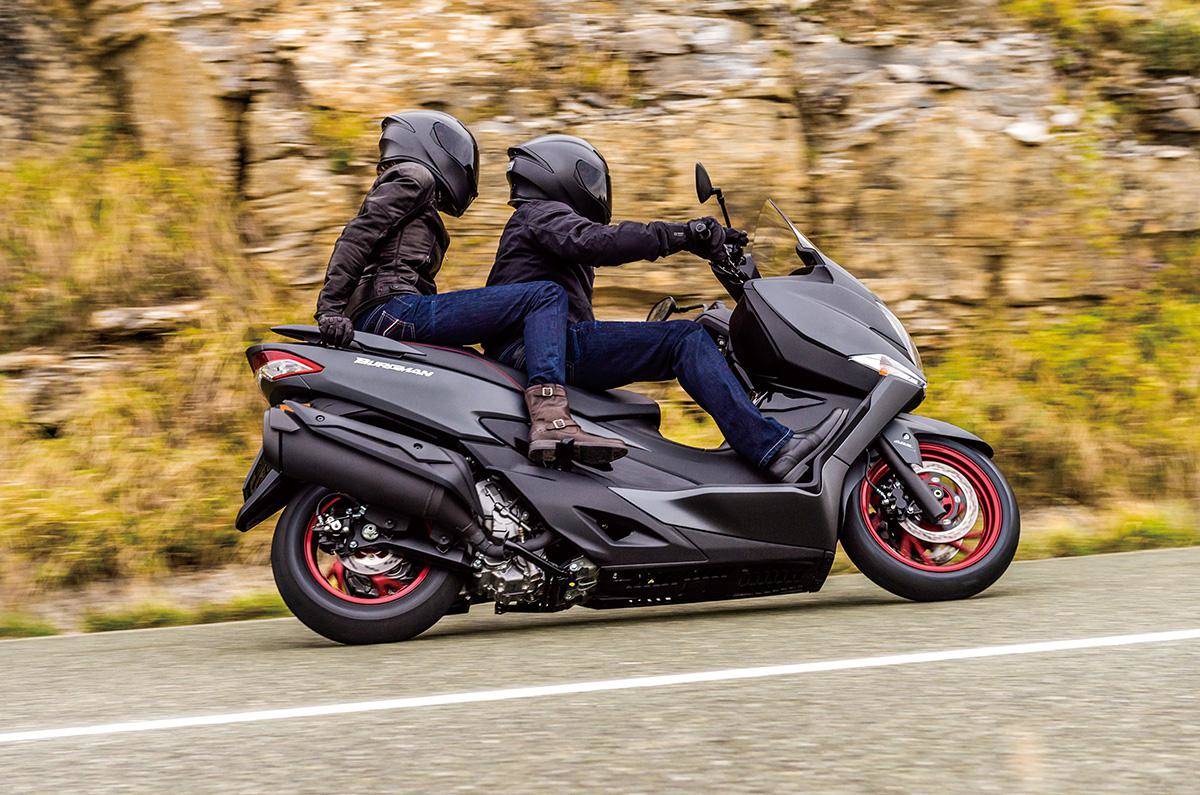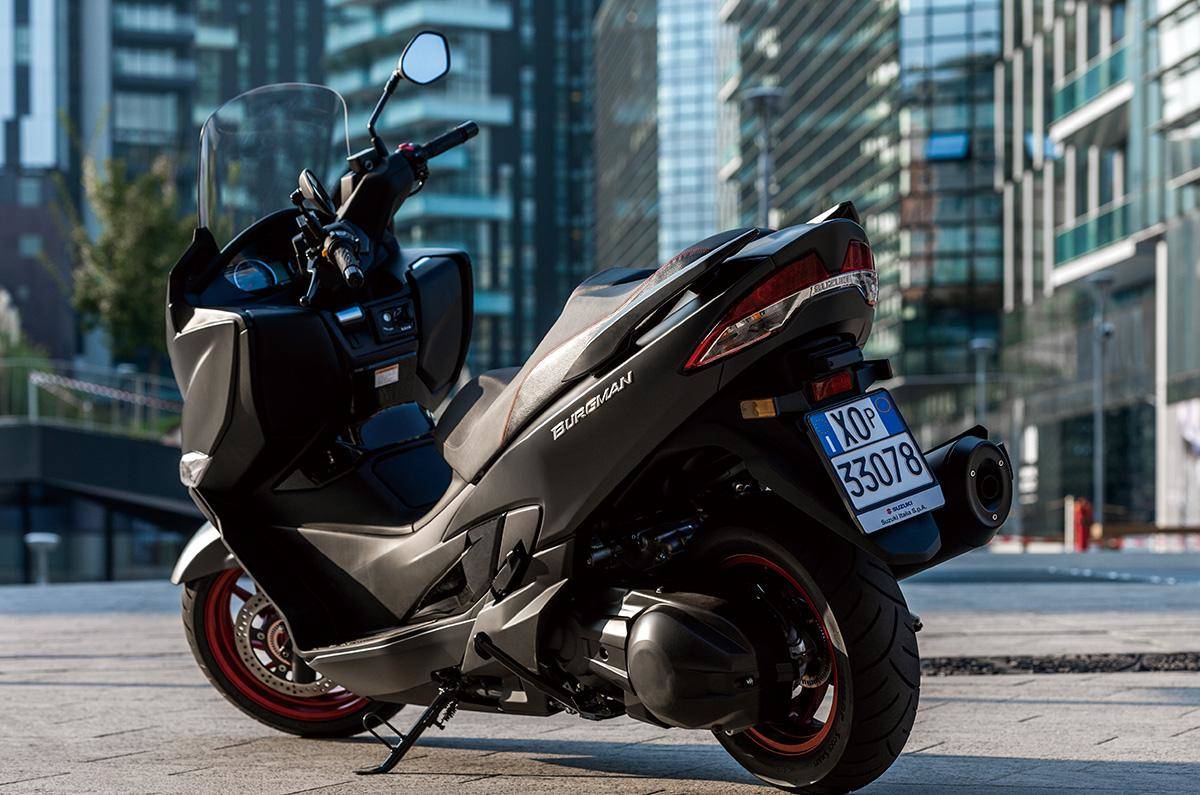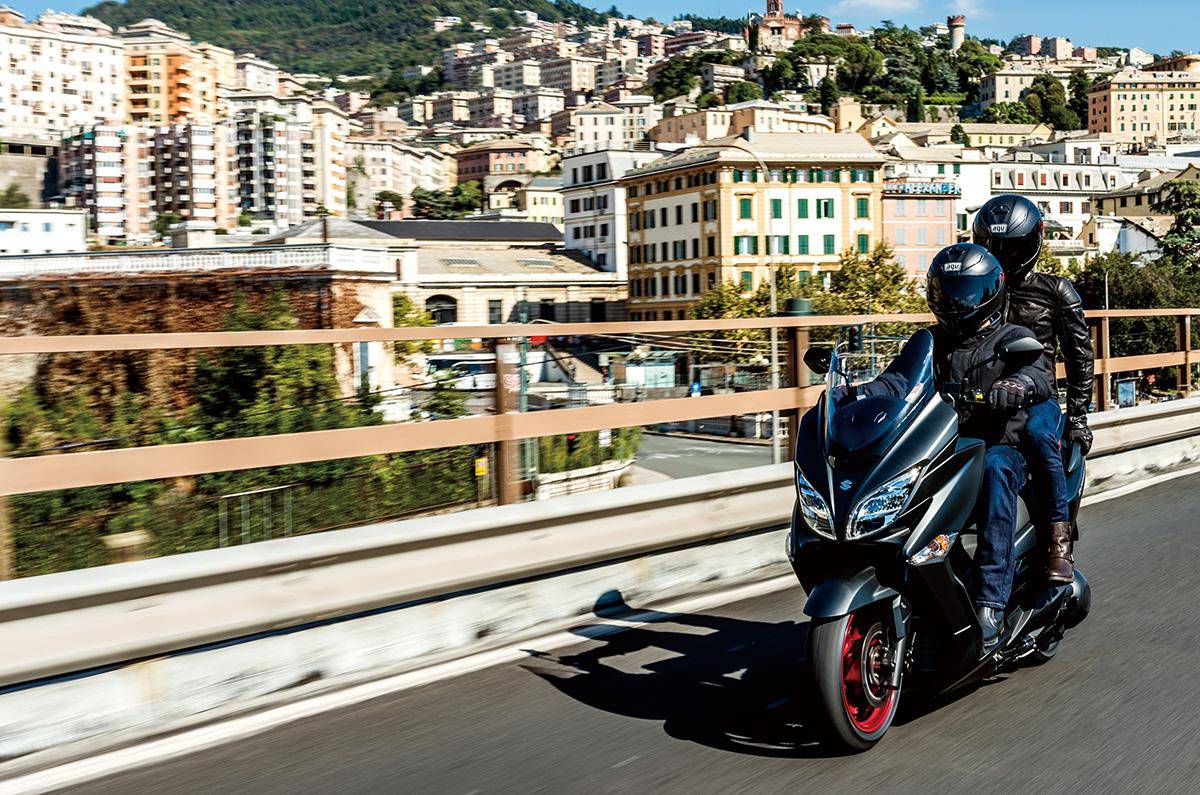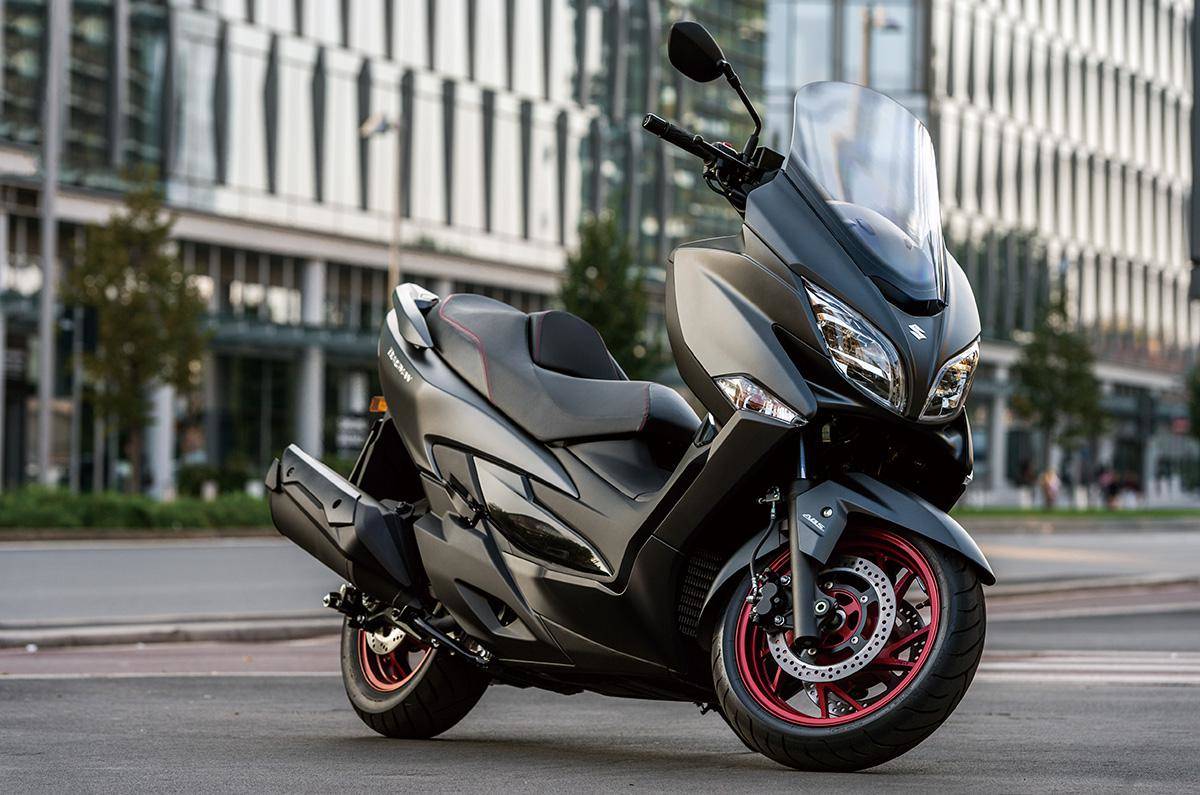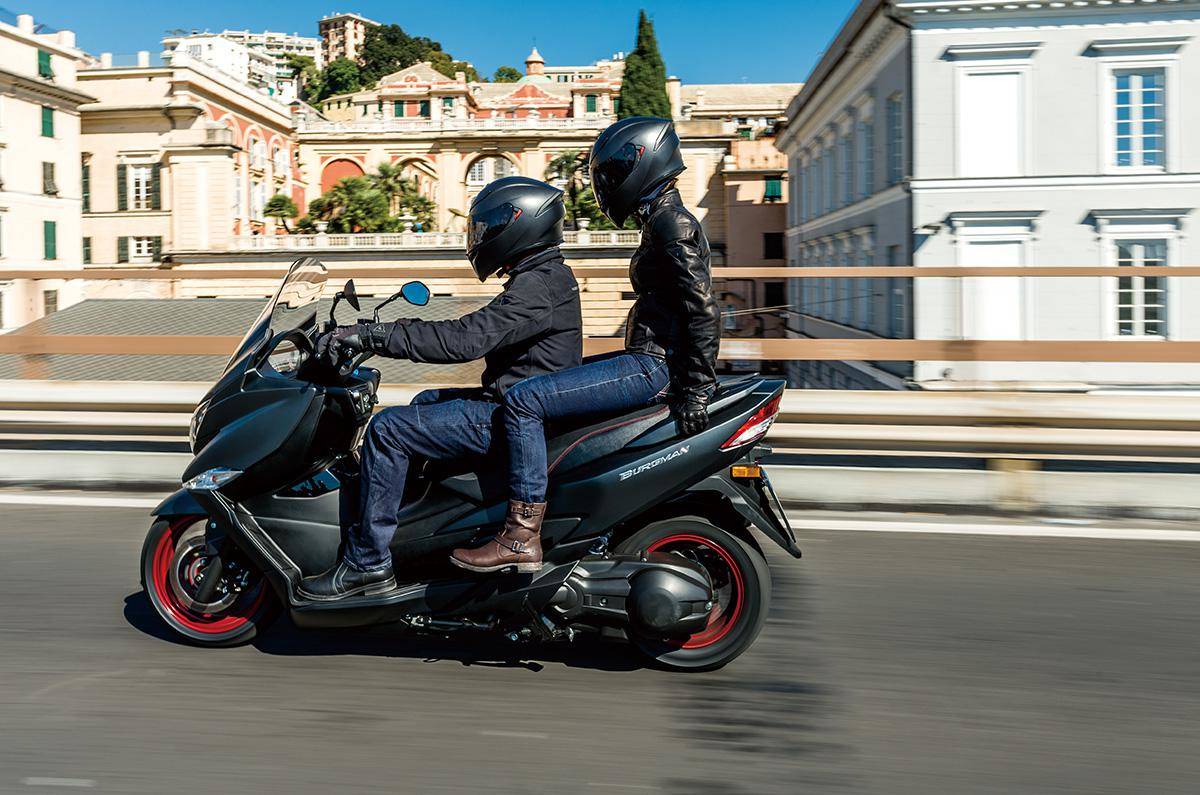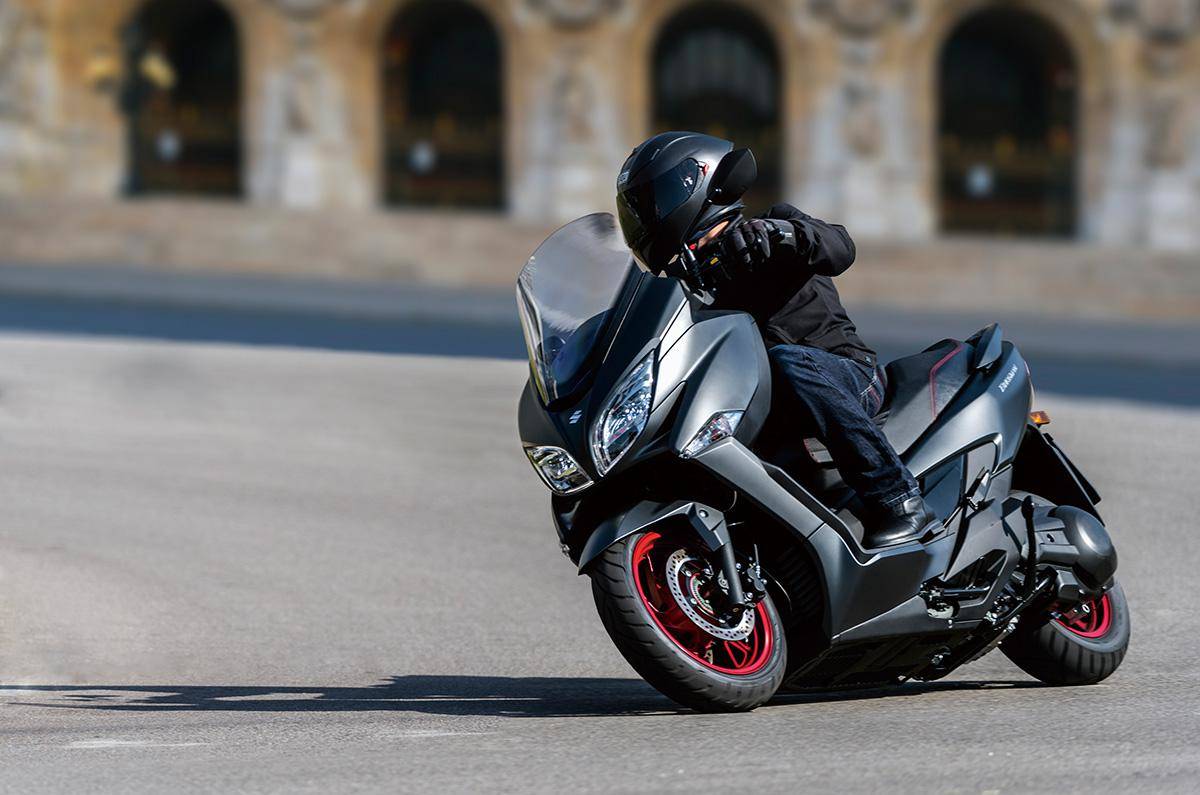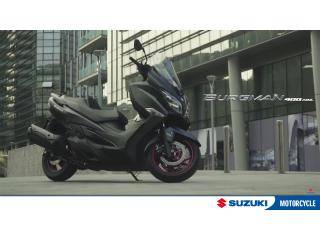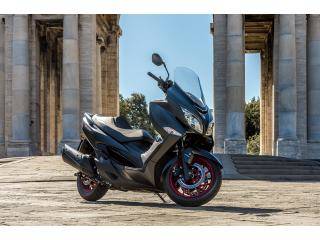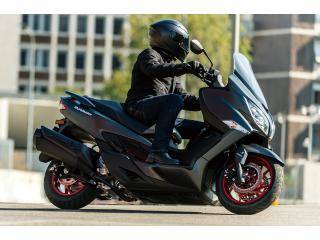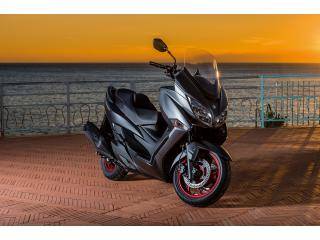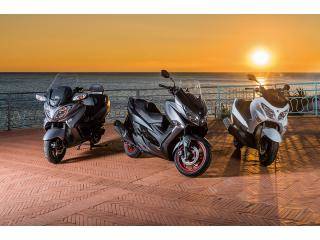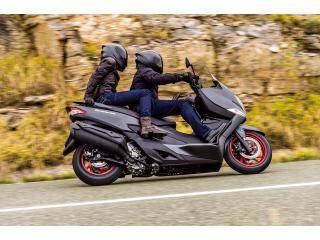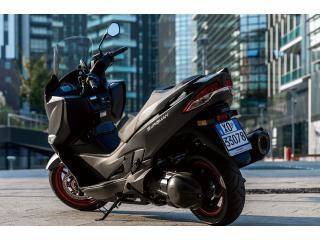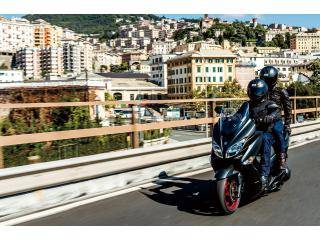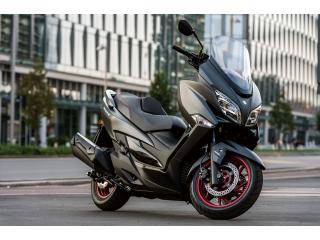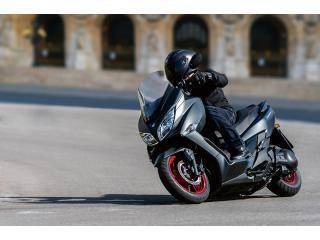 Műszaki adatok
Engine Displacement
399cm3
Fuel Consumption*
4.3L / 100km

Engine Type

4-stroke, 1-cylinder, liquid-cooled, DOHC

CO2*

97 g / km

Bore x Stroke

81 mm x 77.6 mm

Fuel Tank Capacity

13.5 L

Transmission

CVT

Engine Power

ca. 33 PS (24 kW) / 7 000 rpm

Engine Torque

ca. 36 Nm / ,000 rpm

Overall Length

2 235 mm

Overall Width

765 mm

Overall Height

1 350 mm

Wheelbase

1 580 mm

Ground Clearance

125 mm

Front Suspension

Telescopic, coil spring, oil damped

Rear Suspension

Link type, coil spring, oil damped

Front Brake

Disc, twin

Rear Brake

Disc

Front Tyre

120/70-15M/C 56S, tubeless

Rear Tyre

150/70-13M/C 64S, tubeless

*

Calculated based on the Worldwide Motorcycle Test Cycle (WMTC) mode exhaust emissions measuring conditions. Actual fuel economy and riding range may differ owing to differences in conditions such as the weather, road, rider behavior and maintenance.
DOWNLOAD CATALOG
ACCESSORY CATALOG
LEAFLET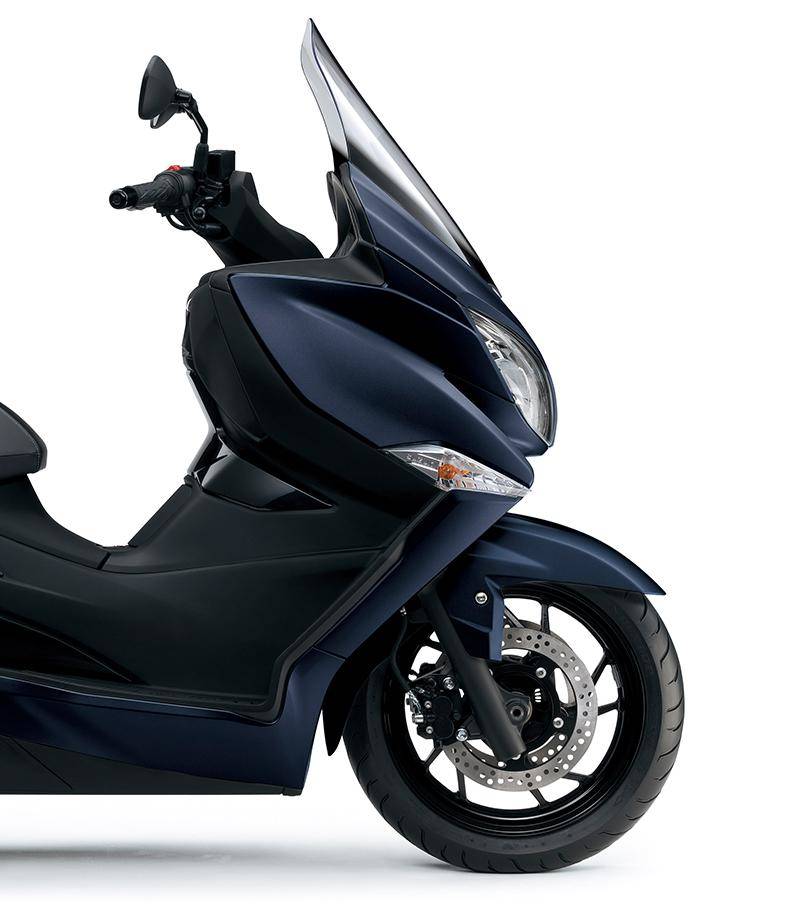 További modellek