KATANA
Feel the Edge
3 999 000 HUF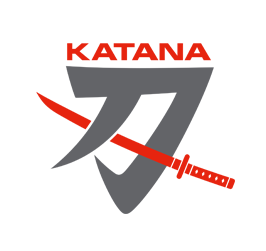 Feel the Edge
Forged to perfection and polished to a magnificent radiance. Engineered to provide maximum control and optimum performance. Finely crafted to take riding pleasure to a new level. The Suzuki KATANA is destined to create a new legend. From the sharp lines and highlights defining the length of its body to the rider-friendly performance of its 148 PS (110 kW) engine, every detail of the Suzuki KATANA speaks of distinctive beauty.
Driving licence category
A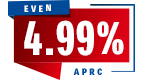 *The information is not exhaustive. Please contact our dealers for further details. Financing is provided by Merkantil Bank Zrt. in the form of a HUF-based, closed-end lease construction. The construction is subject to a compulsory, fully comprehensive Casco insurance, with Merkantil Bank Zrt. as the beneficiary.
3 999 000 HUF
Locate the nearest dealer to you
Dealers
Main features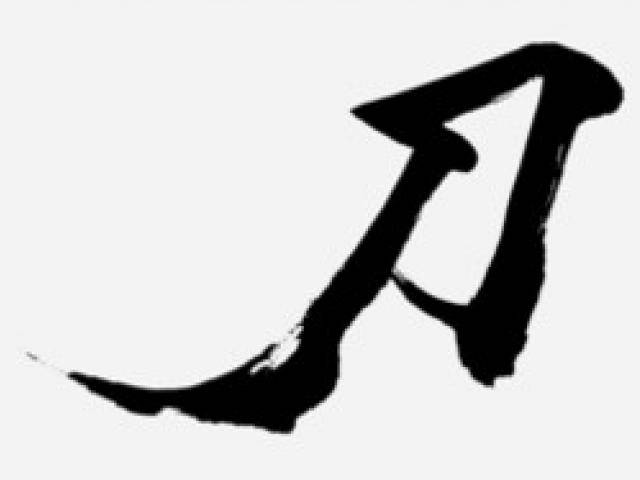 KATANA
The Japanese Katana is beautiful to gaze upon and unbelievably exciting to wield. The epitome of fine craftsmanship, this famed sword combines sophisticated Japanese aesthetics and pure beauty into a sharp design. These characteristics made it the perfect motif for the new Suzuki KATANA.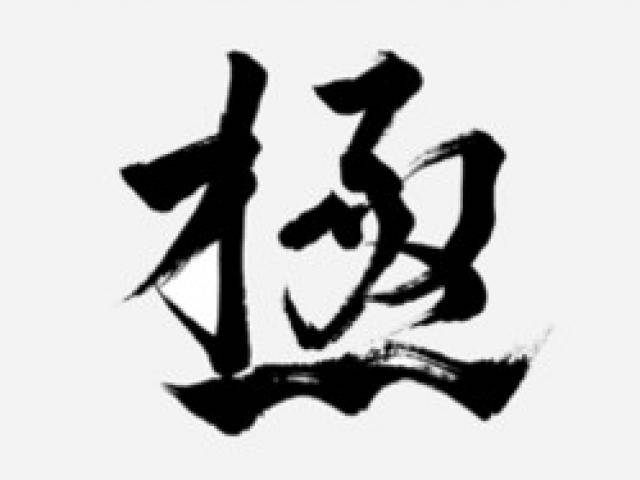 KIWAMI
"The height of excellence" represents Suzuki's uncompromising commitment to design excellence.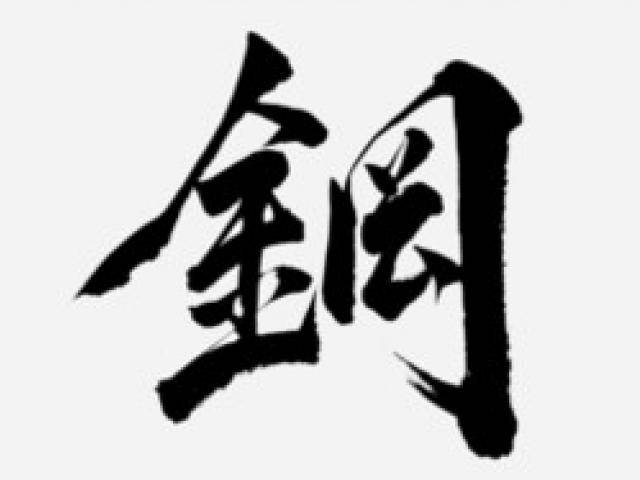 HAGANE
"Forged perfection" represents a commitment to delivering optimum performance and riding fun.
KIRU
"The decisive cut" represents the sharp, cutting-edge style of the Suzuki KATANA.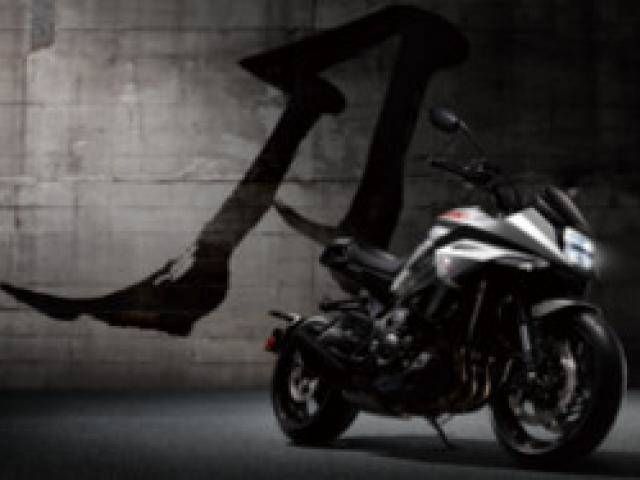 Japanese Spirit
Japanese swordsmiths devote countless hours to repeatedly forging, hammering, folding and welding raw steel to achieve the right balance needed for the blade to perform optimally. This process is absolutely critical in achieving the desired result. Fired by the same spirit, Suzuki's development team tested and tuned each component time and again until they were satisfied the KATANA would deliver the optimal balance of power, comfort and control.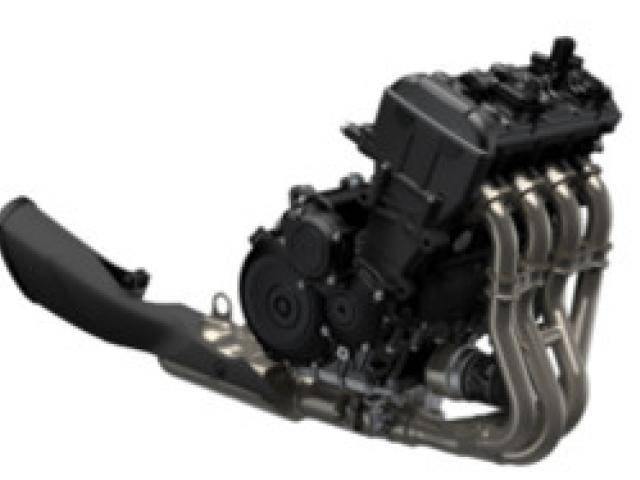 Long-stroke 999cc engine
The engine features a long-stroke design with a 73.4mm bore and 59.0mm stroke resulting in a broad power range delivered smoothly across the entire rev range. Producing 110kW (150PS) @10,000rpm with 108Nm of torque @9,500rpm putting the power to the ground through a back-torque limiting clutch. State-of-the-art technology provides ultimate efficiency, combined with it's addictive induction noise, makes every ride, a sheer exciting one.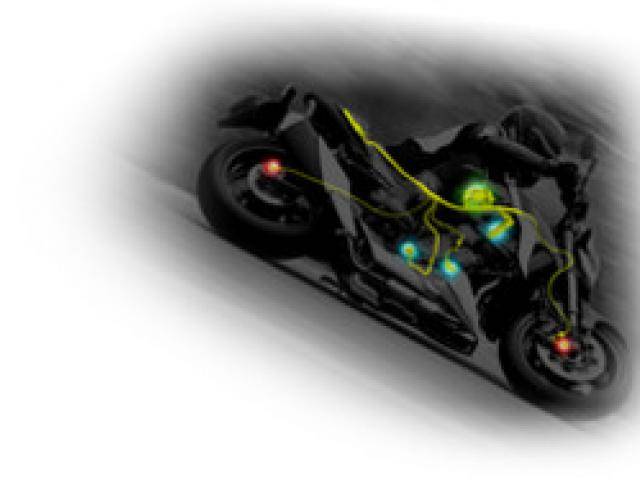 Three-mode traction control system
This track-bred technology provides greater confidence and reduces fatigue by delivering control over engine output that helps prevent rear wheel spin. The system operates so smoothly and naturally that it does not interfere with handling, even when the rider wishes to engage in aggressive sports riding. The rider can freely select one of three modes using the convenient handlebar switch. Mode one is for sport riding with minimal intervention; mode two offers the ideal balance for typical road conditions; and mode three delivers maximum traction control when riding in poor conditions.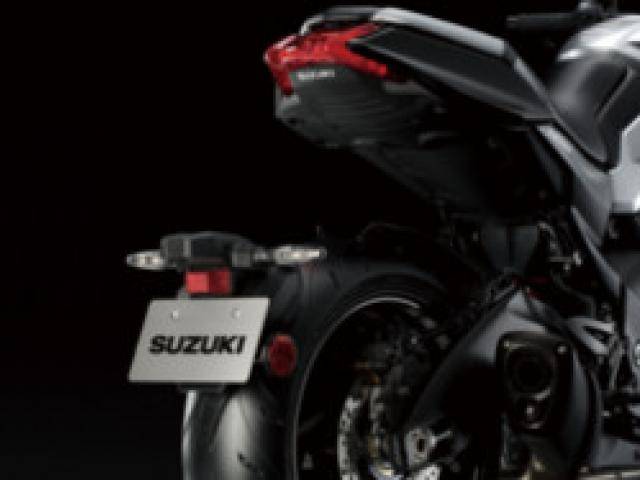 Clean tail section
The KATANA introduces a small rear fender supported by the swingarm that hugs the rear tyre. Moving it, along with the rear LED indicators and license plate holder, to this position eliminates parts extending from under the seat to give the tail section cleaner lines and a tougher, lighter new look.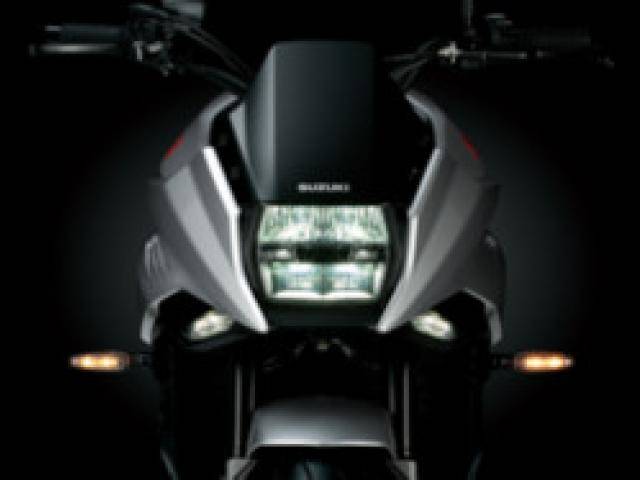 LED position lights and headlight
Distinctive styling points abound. The LED headlight and LED front position lights accent the sharp lines of the cowling that covers the custom-designed instrument panel.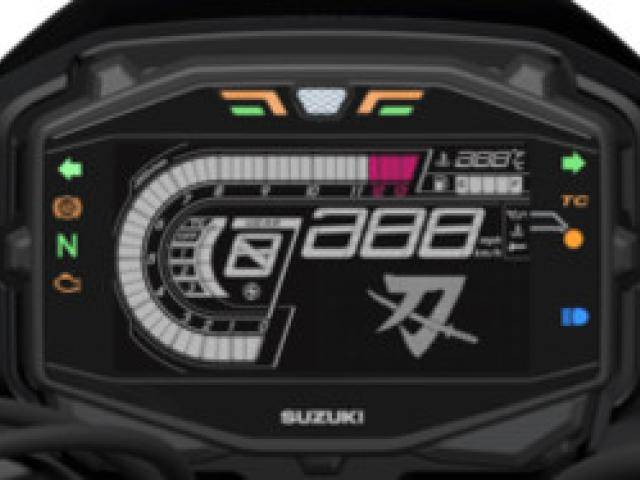 KATANA themed LCD instrument cluster
The full LCD brightness-adjustable instrument cluster packs a wide range of useful information into a relatively compact form factor. It is also designed to make the readouts from its multiple functions easy to recognise. The panel features a custom display with graphics exclusive to the KATANA with white lettering on a black background.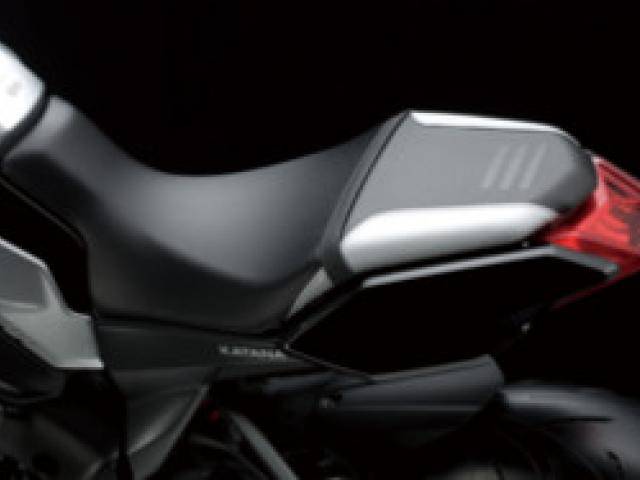 Two-tone seat
The black and grey two-tone seat features a stepped design that maintains the sleek profile of the KATANA while ensuring a comfortable riding position and positive footing for the rider. Passenger comfort is also a priority, with the seat strap design ensuring secure grip.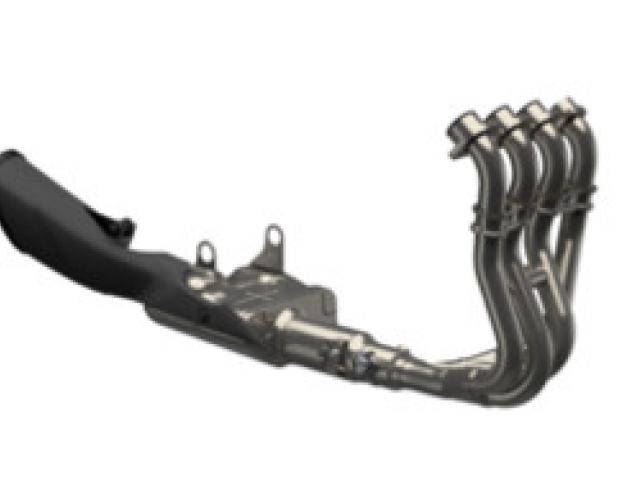 Blacked-out exhaust
The exhaust system looks clean and more importantly delivers an exciting exhaust note. The 4-into-2-into-1 system includes equaliser pipes between the 1-4 and 2-3 header pipes. It is a design that fine-tunes the exhaust pressure waves, thereby contributing to stronger low-to-mid range output. The system has an exhaust chamber after the joint section, which is carefully shaped to fit under the engine. The exhaust chamber helps minimise the muffler size, giving the rear section a cleaner, more agile look.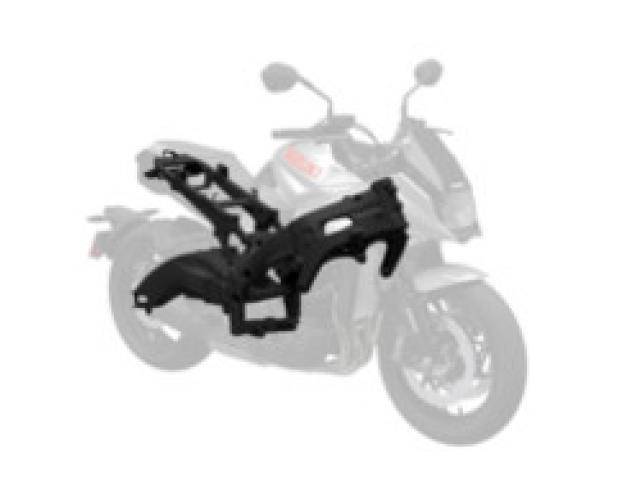 Compact, lightweight chassis
The compact, lightweight twin-spar aluminium chassis is engineered to provide agility, ease of control and a fun-to-ride character riders will enjoy. It is also aimed to perform best in real world riding conditions on public roads, in city traffic, on the highway, or on rural and twisty roads.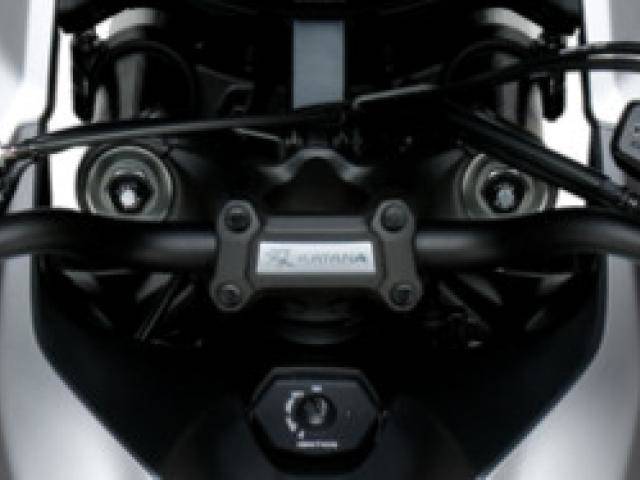 Fully adjustable inverted front forks
43mm KYB inverted front forks give a ride that is sporty yet plush. They feature fully adjustable damping, rebound, compression and spring preload. A single KYB rear shock features adjustable rebound damping and spring pre-load.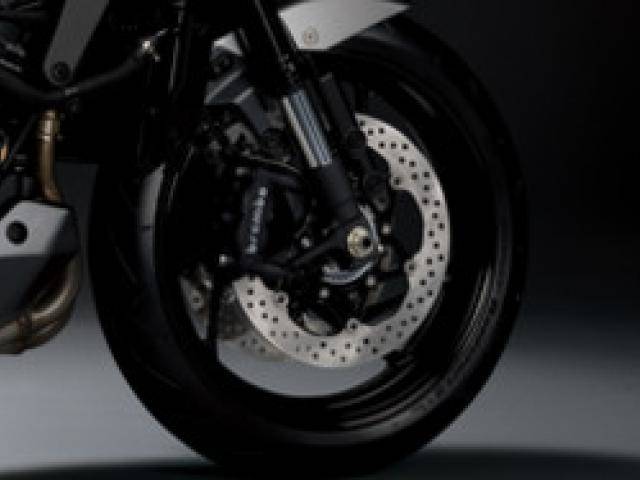 Brembo front calipers
Brembo radial mount monoblock front brake calipers are mated with Ø310mm floating-mount dual discs to provide powerful braking performance. Each caliper has four opposing Ø32mm pistons. The front brake calipers are same type used on the current GSX-R1000.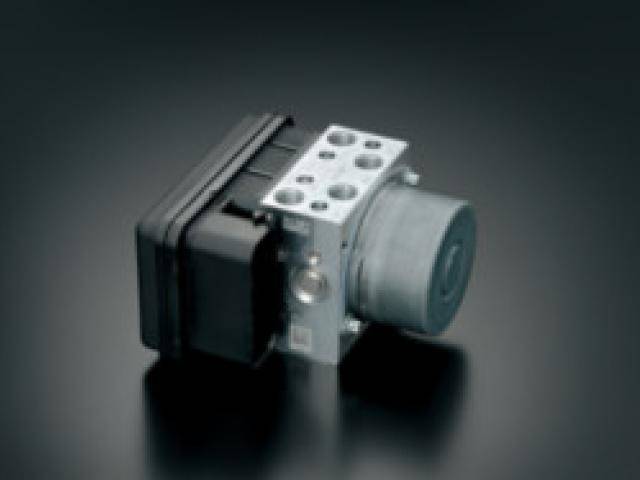 BOSCH ABS
The Antilock Brake System (ABS) control unit, produced by BOSCH, is compact and light, weighing in at just 640g. It monitors wheel speed 50 times per wheel rotation, and matches stopping power to available traction.
Gallery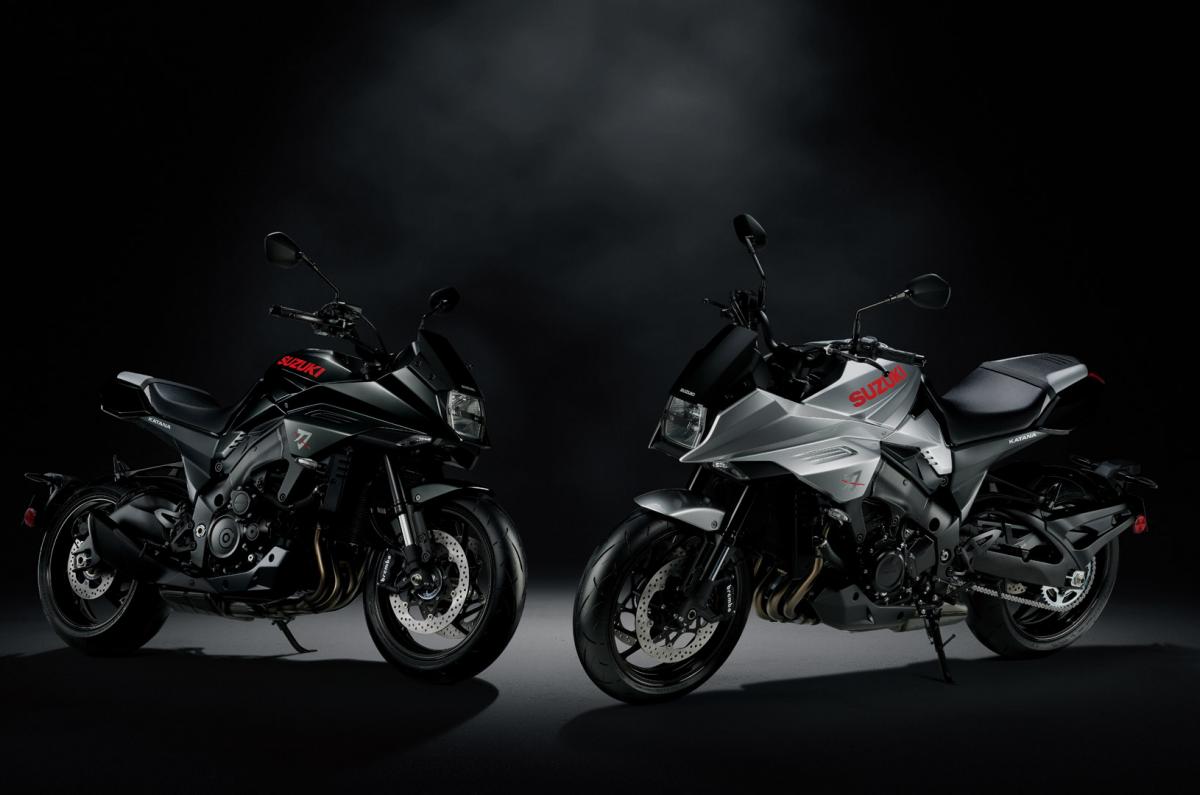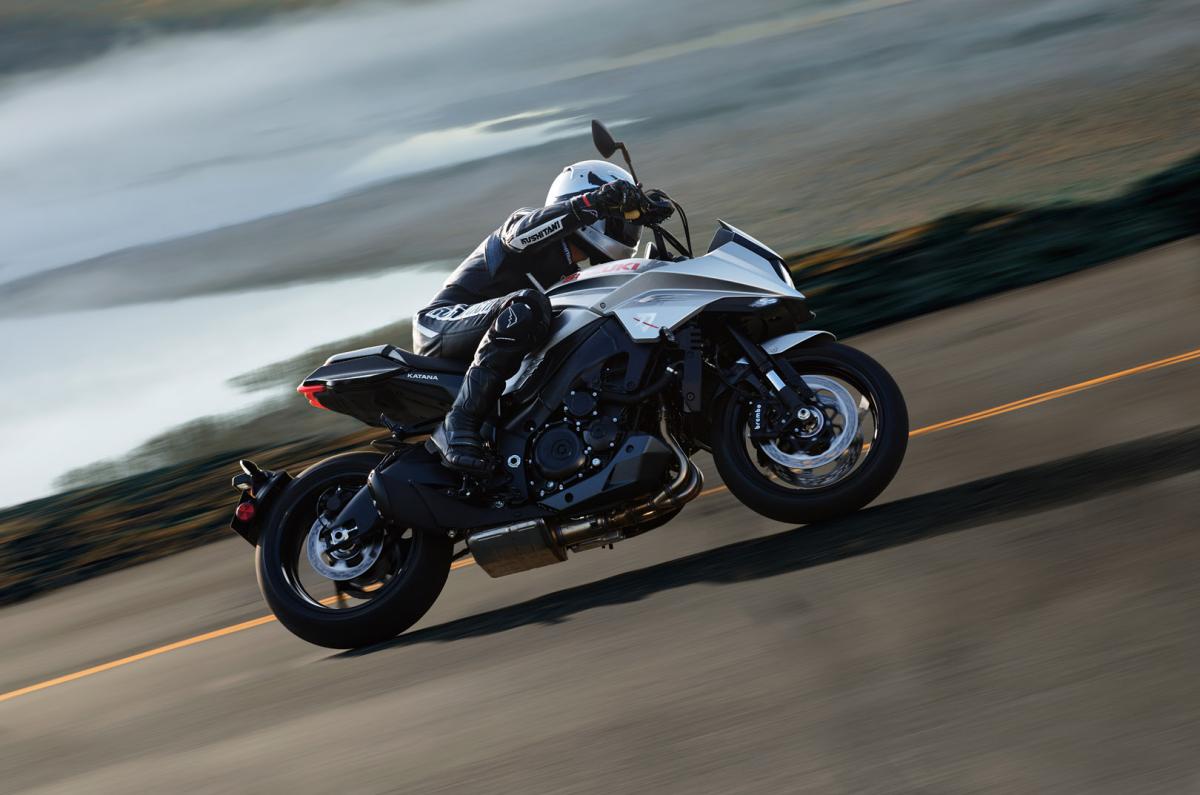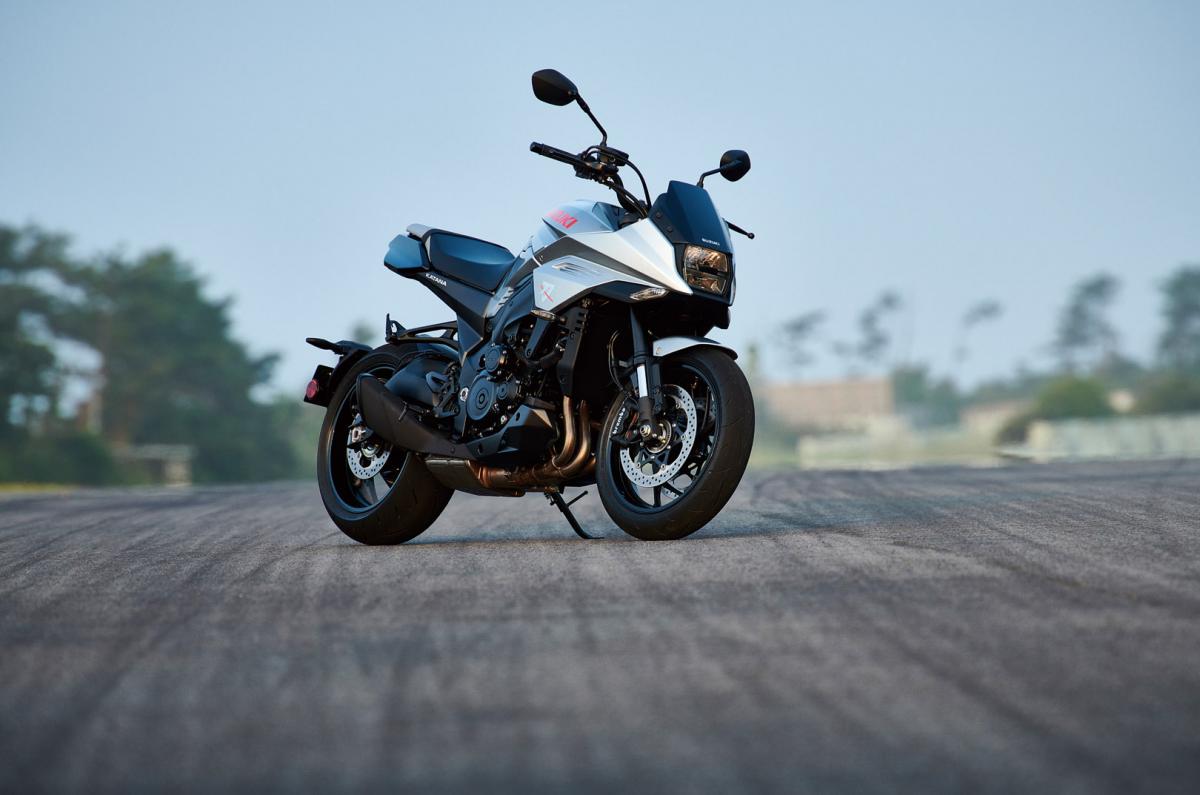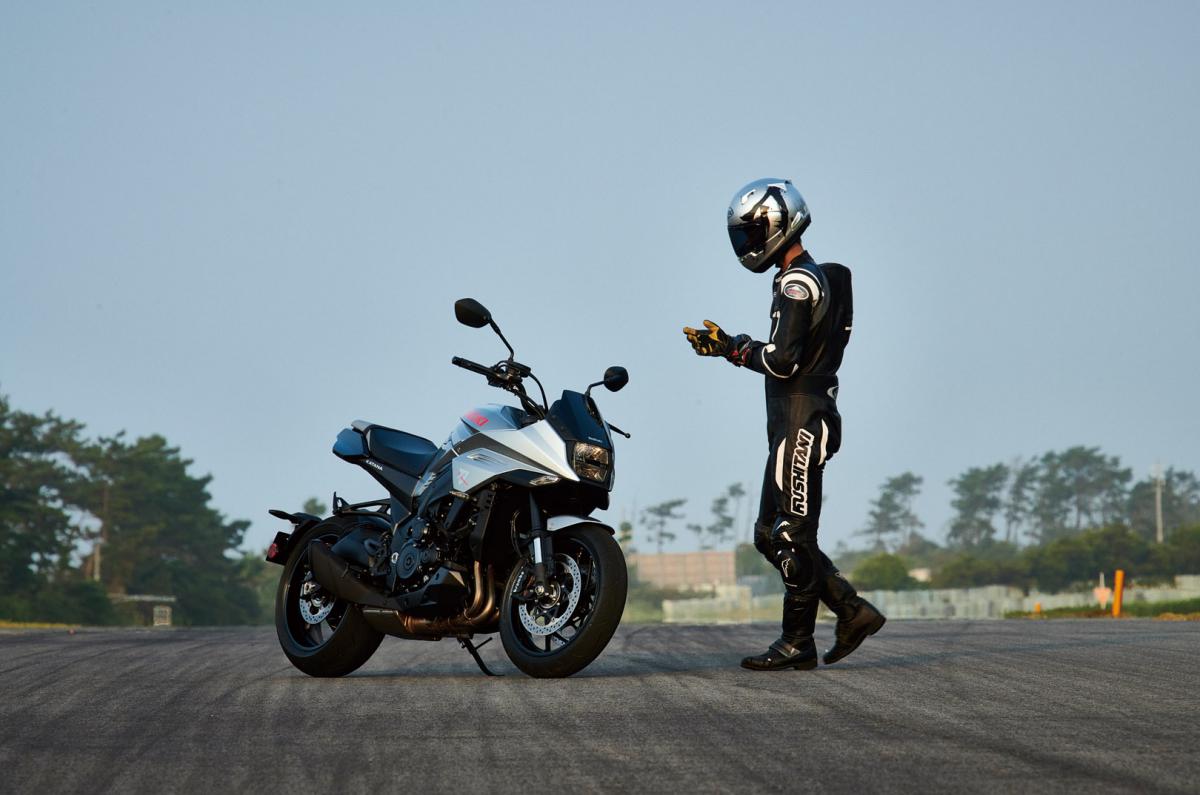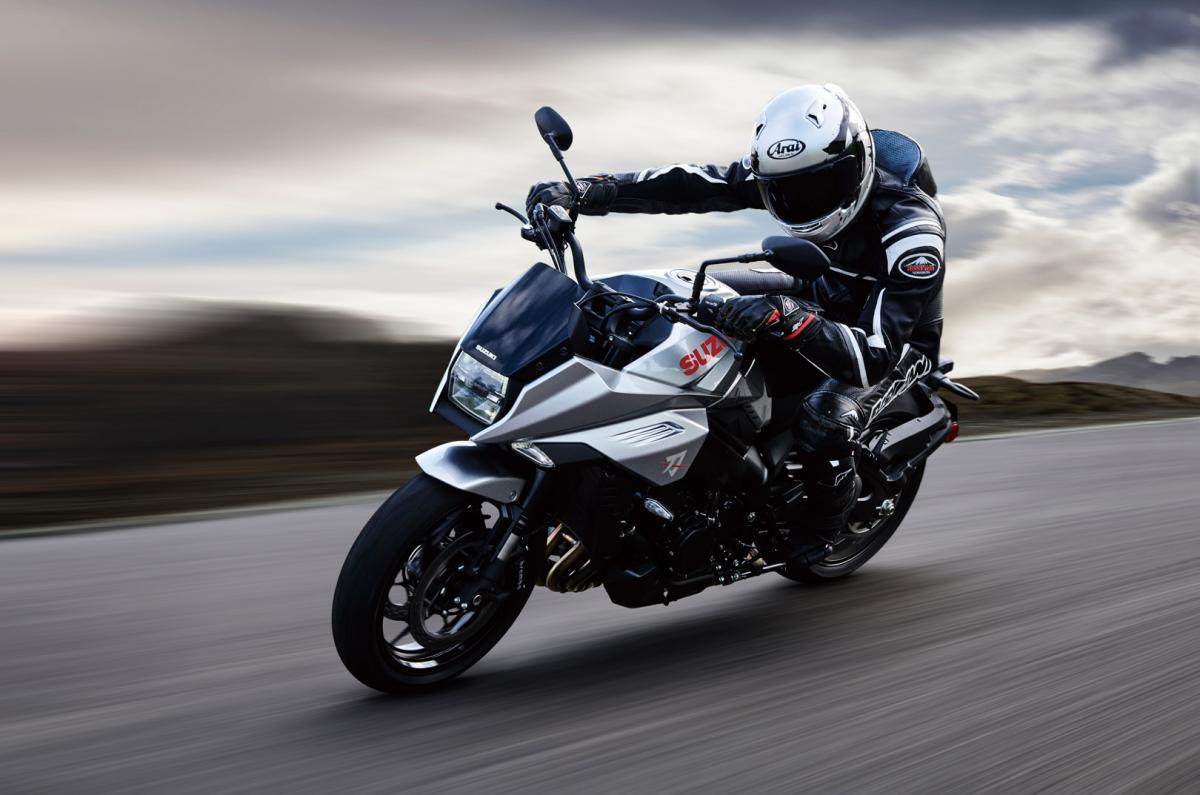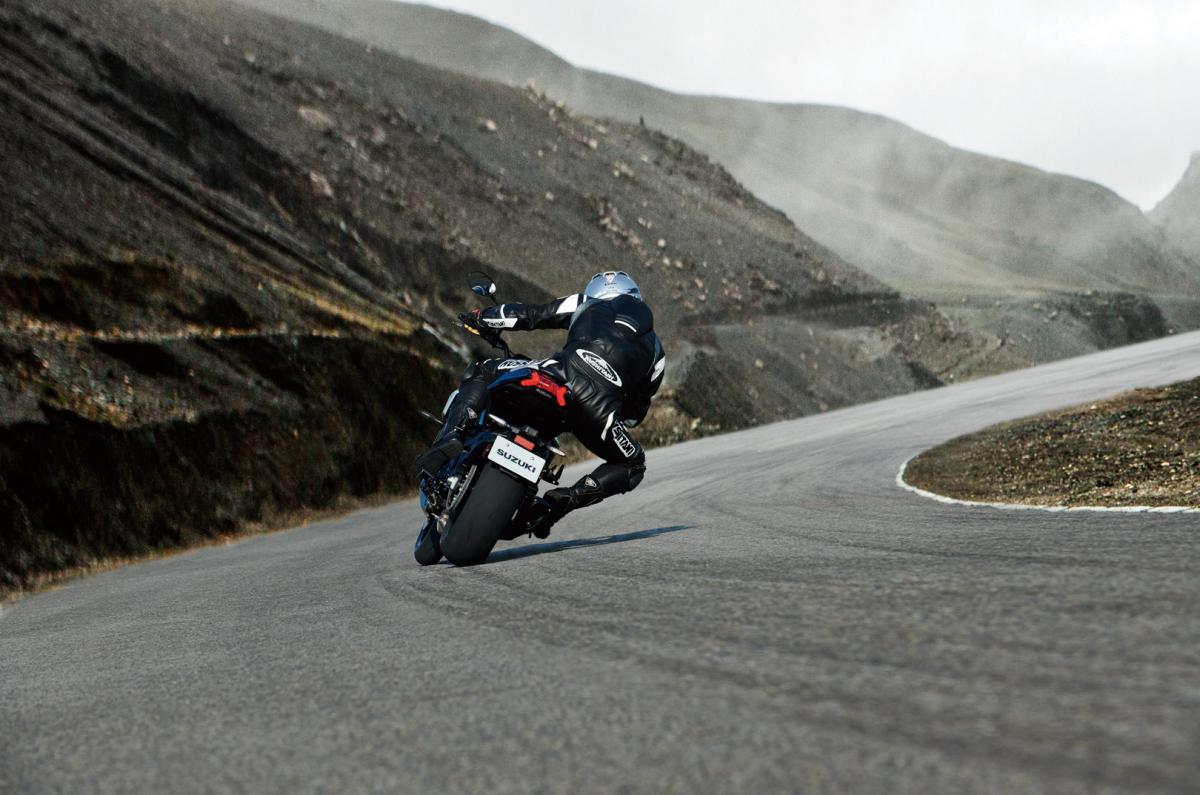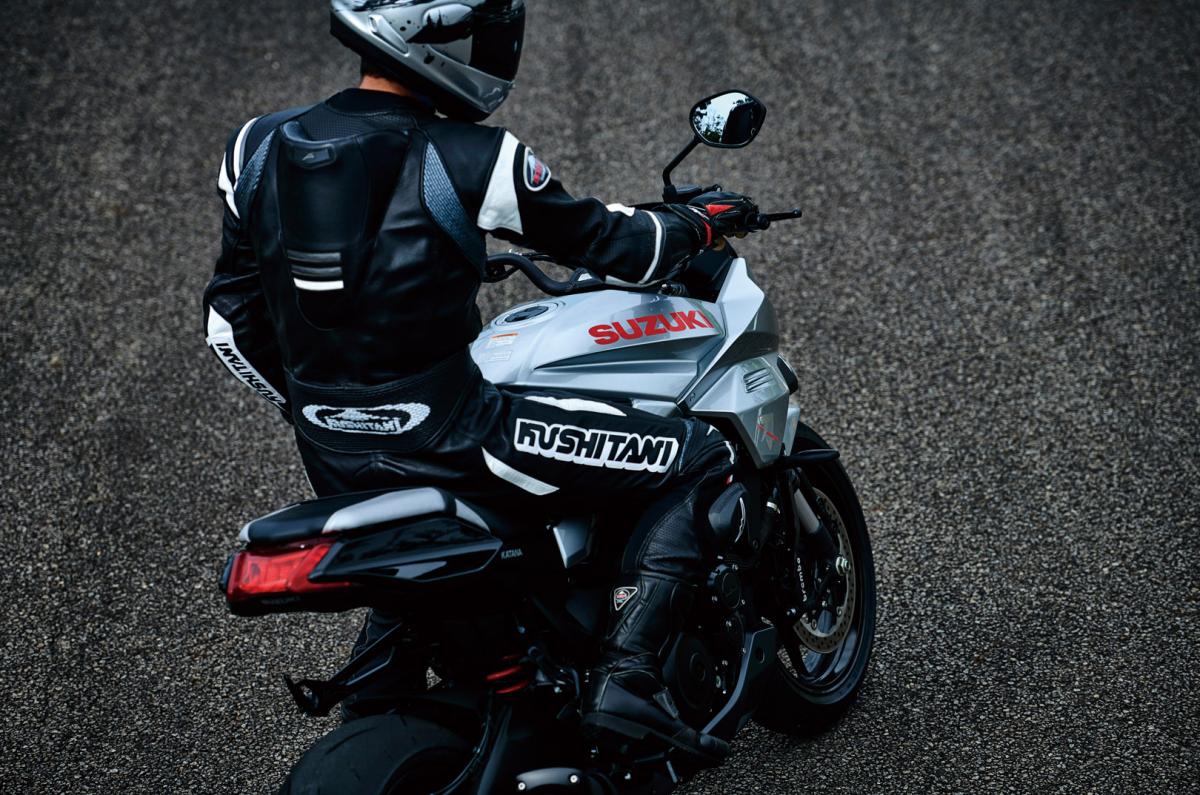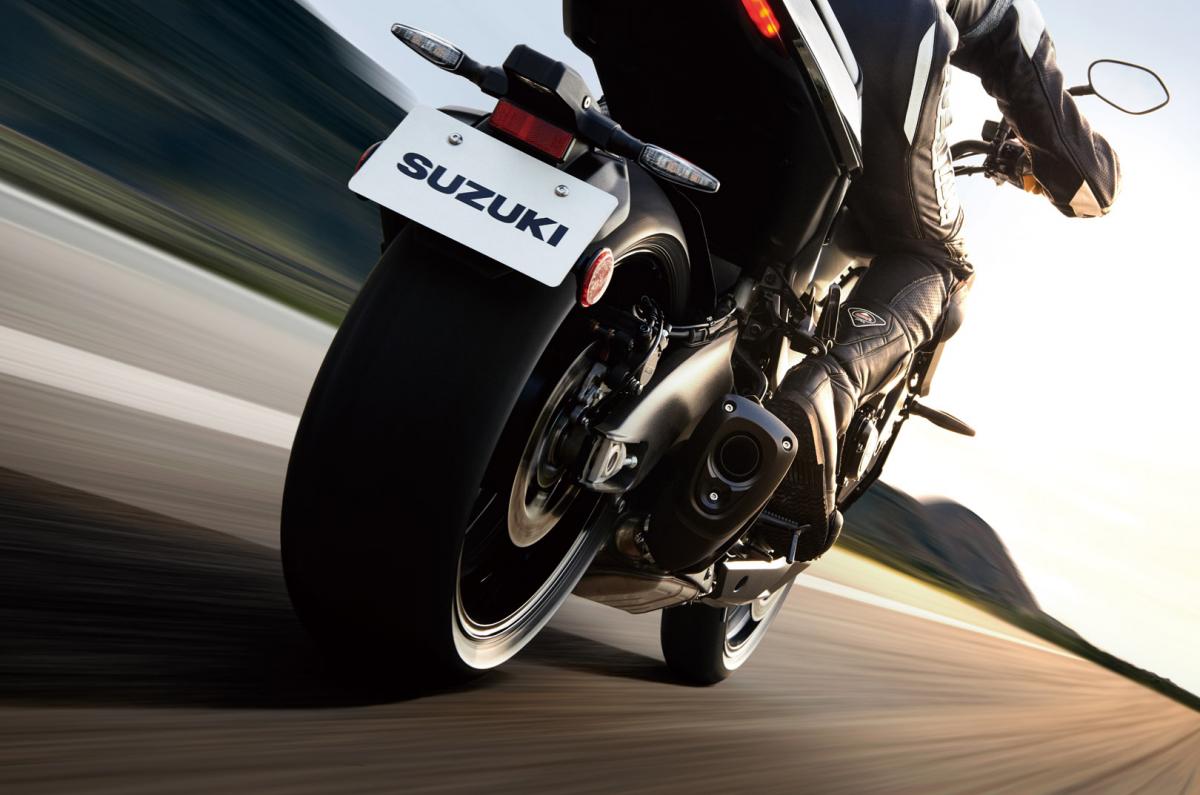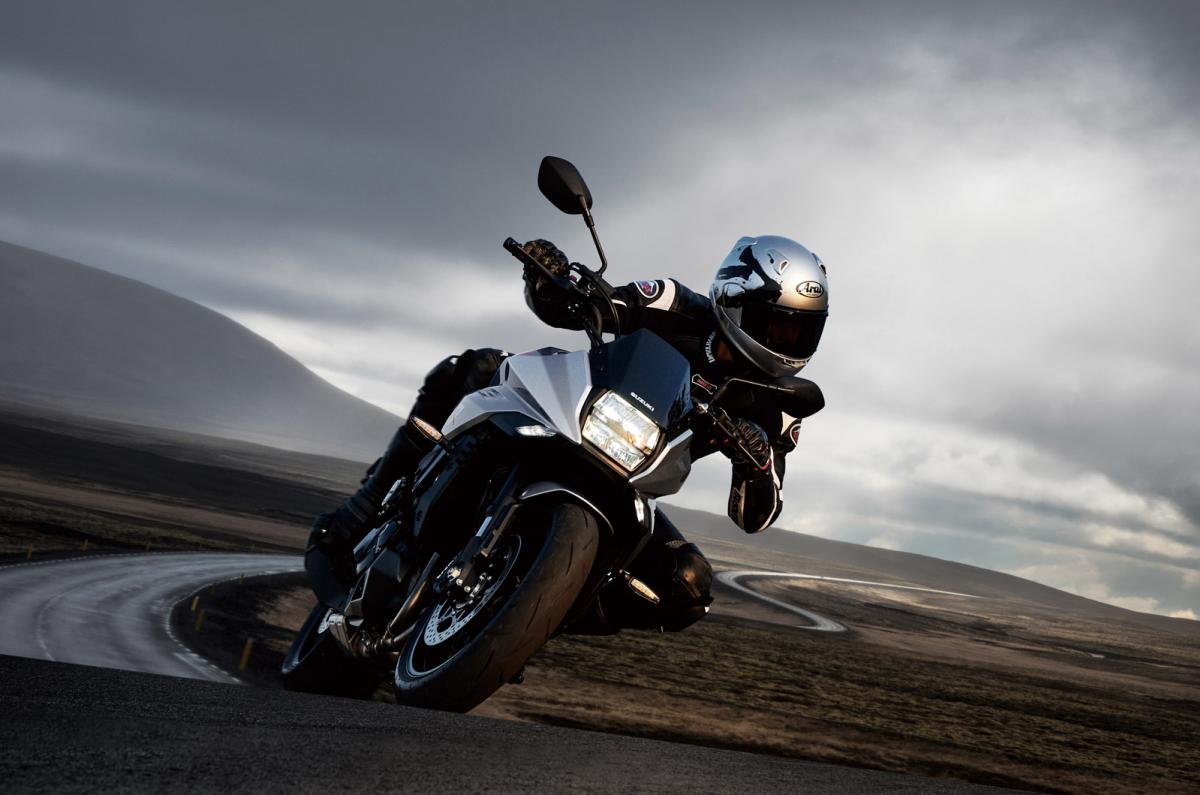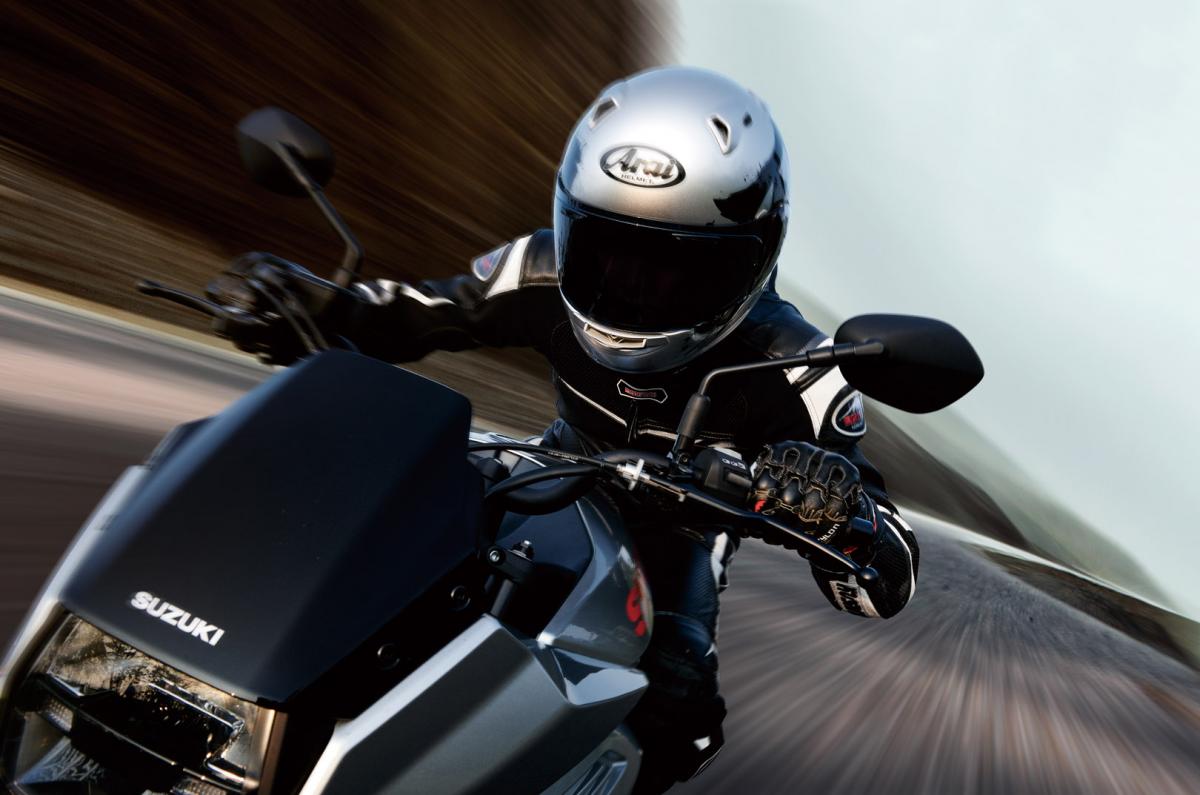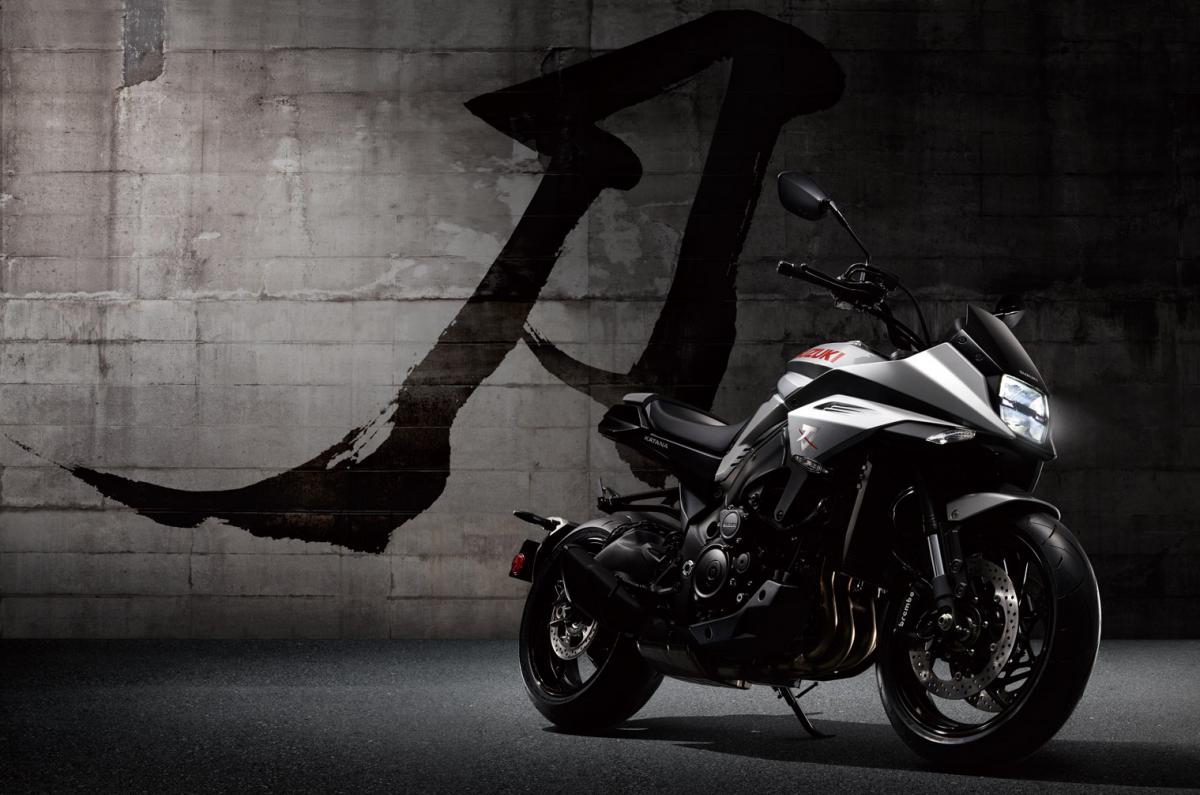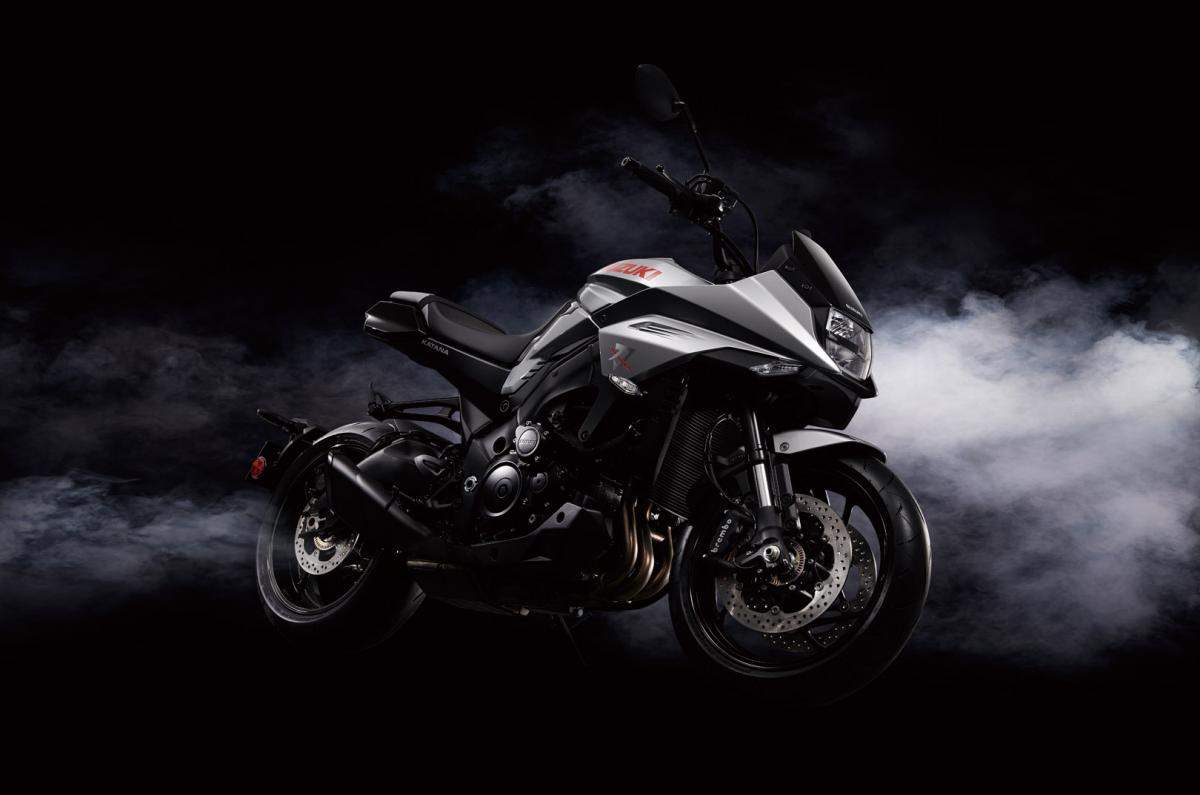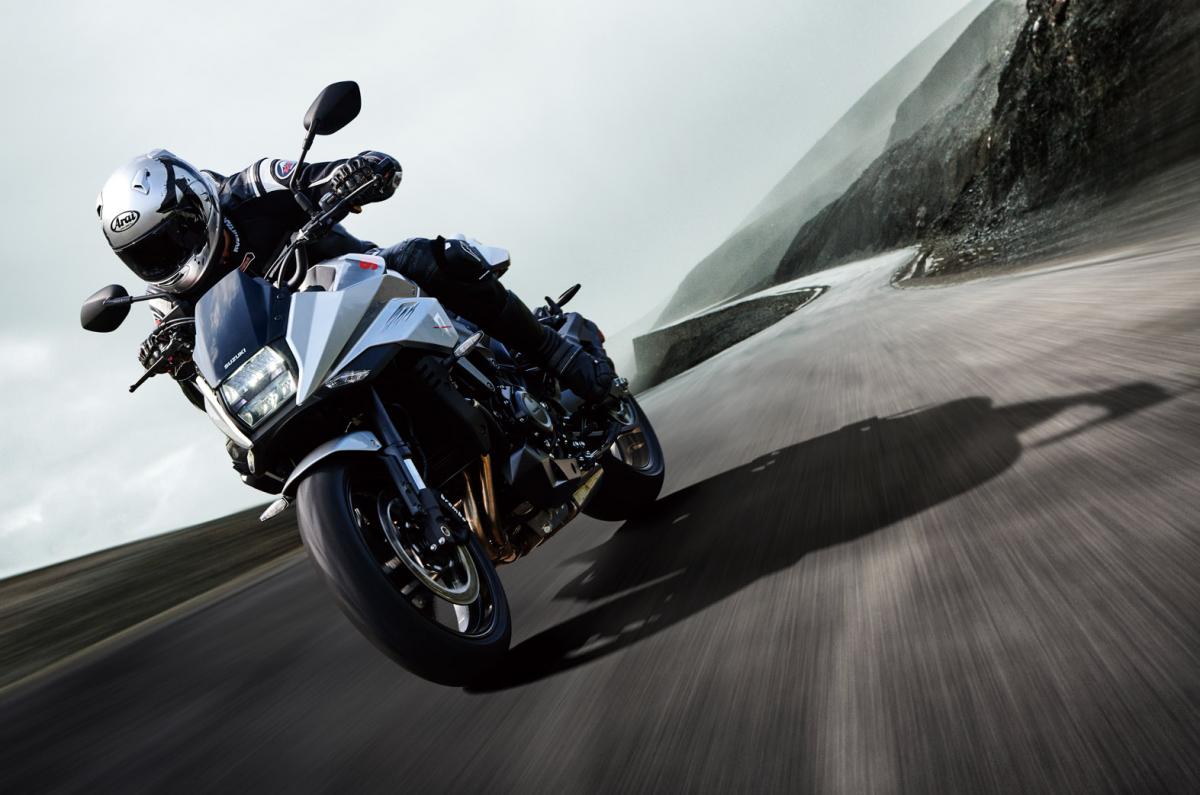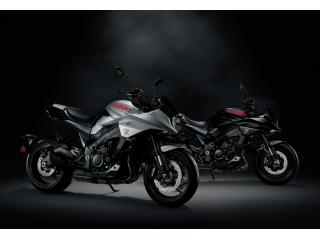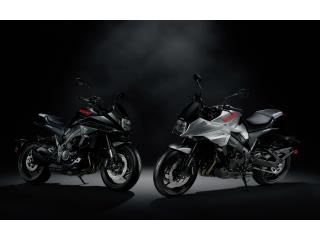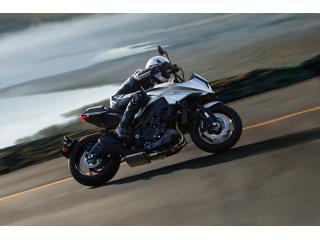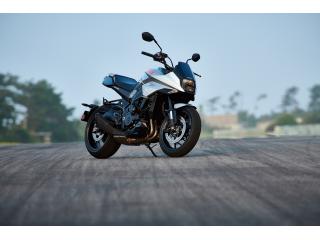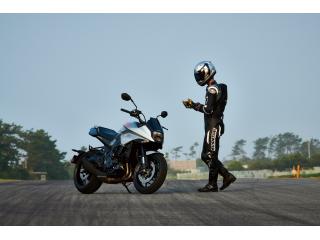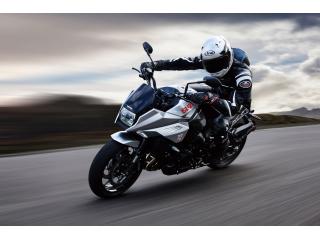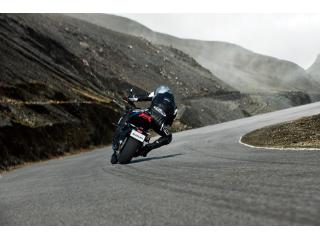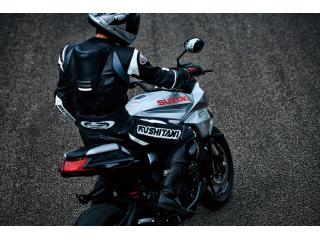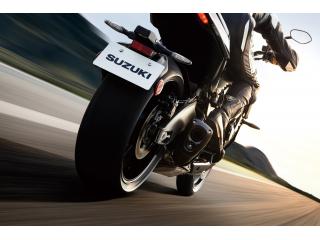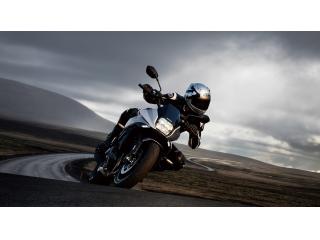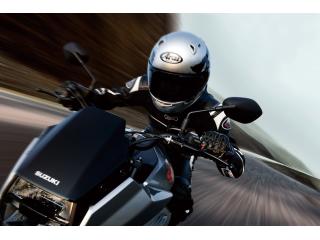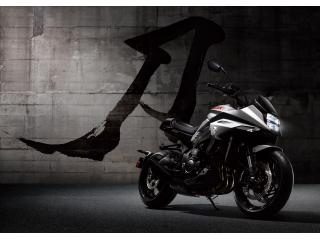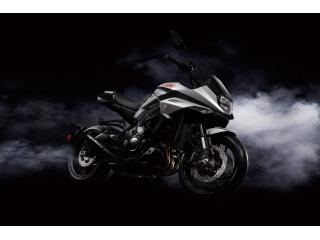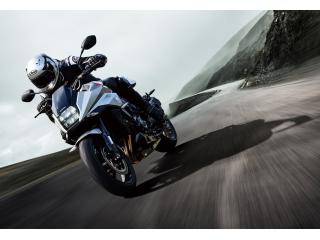 Technical specifications
Engine Displacement
999cm3
Fuel Consumption*
5.3L / 100 km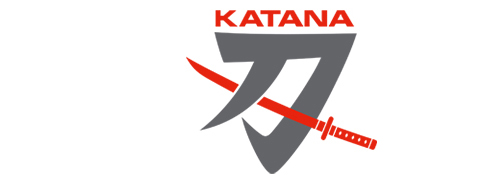 Engine Type

4-stroke, 4-cylinder, liquid-cooled, DOHC

CO2*

122 g / km

Bore x Stroke

73.4 mm x 59 mm

Fuel Tank Capacity

12 L

Transmission

6-speed constant mesh

Engine Power

148 PS (110 kW) / 10 000 rpm

Engine Torque

108 Nm / 9 500 rpm

Overall Length

2 130 mm

Overall Width

835 mm

Overall Height

1 110 mm

Wheelbase

1 460 mm

Ground Clearance

140 mm

Front Suspension

Inverted telescopic, coil spring, oil damped

Rear Suspension

Link type, coil spring, oil damped

Front Brake

Disc, twin

Rear Brake

Disc

Front Tyre

120/70ZR17M/C (58W), tubeless

Rear Tyre

190/50ZR17M/C (73W), tubeless

*

Calculated based on the Worldwide Motorcycle Test Cycle (WMTC) mode exhaust emissions measuring conditions. Actual fuel economy and riding range may differ owing to differences in conditions such as the weather, road, rider behavior and maintenance.
download catalog
accessory catalog