WARRANTY FOR UP TO 5 YEARS
New Suzuki motorbike, now with up to 5 years warranty. Japanese quality and precision.
Japanese quality and precision. You can buy your new Suzuki motorbike with up to 5 years warranty. 2 years from the manufacturer + 3 years extended warranty, up to 5 years or 100 000 km. Why is it worth?
The warranty provides protection against unexpected repair costs.
Qualified and experienced Suzuki professionals take care of the repairs.
In the case of warranty, only original parts are installed.
Extended warranty improves the motorbike's revalorization.
Easier to sell as a used motorbike.
No obsolescence. No deductible.
The number of repairs under warranty is not maximized.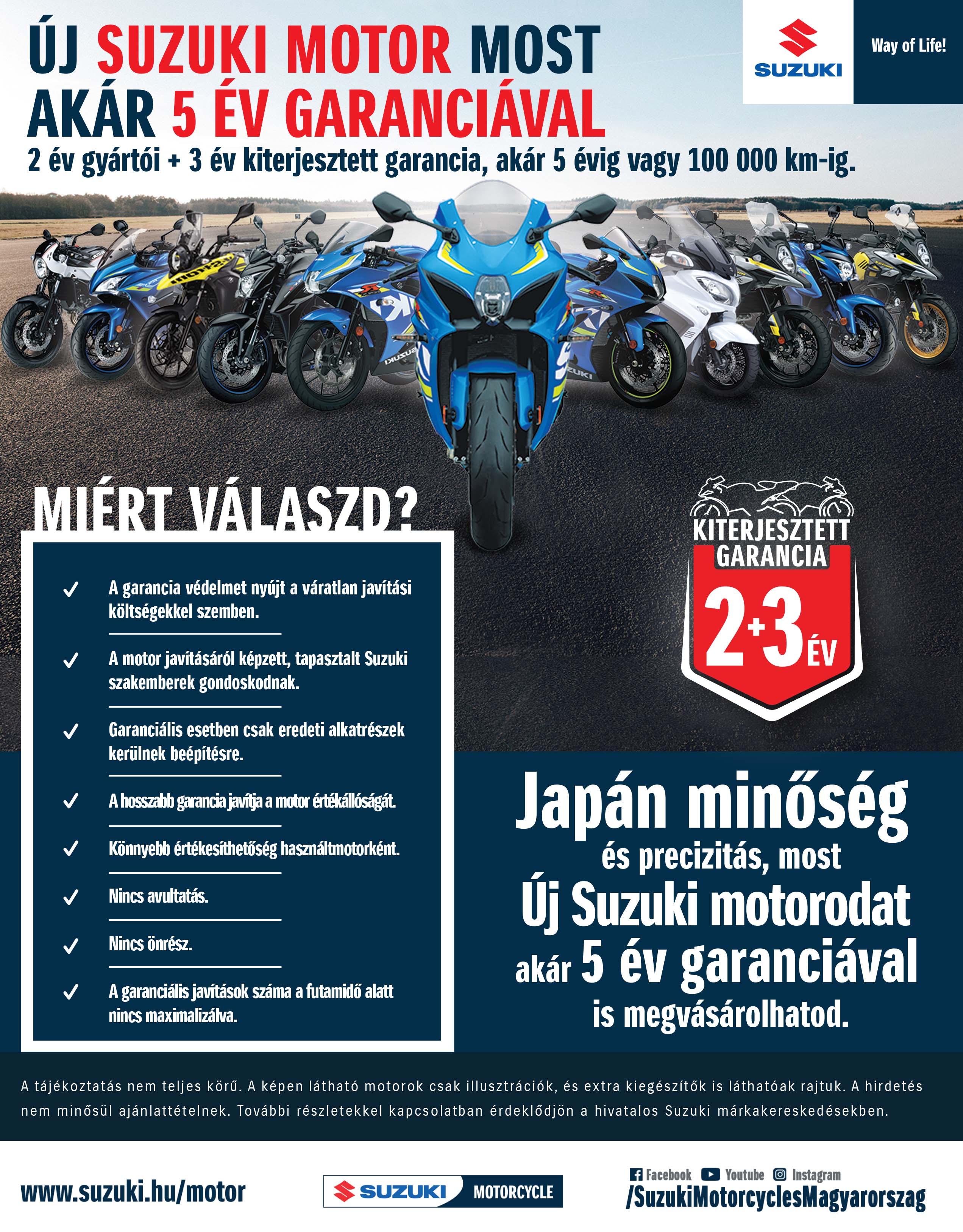 Extended warranty fees.
See the details of the warranty conditions here.
Full information is not provided. The motors seen on the pictures only serve as illustrations, and extra accessories can also be seen. The advertisement isn't considered as an offer. For further details, contact the official Suzuki dealerships.