The last oppurtinity in this year to buy EURO 3 motorcycles
There's no break in the development of reducing emission values due to the Euro 3 – Euro 4 shift. However, you can still grab a popular Euro 3 model in 2017 — until stocks are exhausted.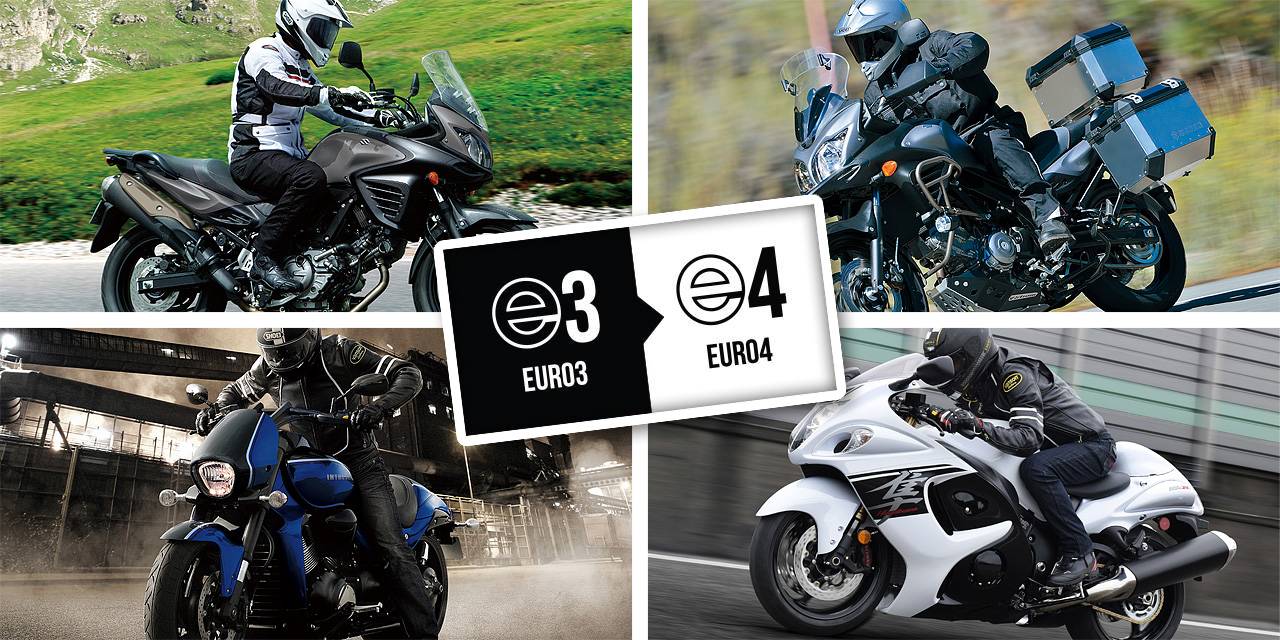 The new standards are much more stringent in the allowed concentration levels for hydrocarbons, CO, nitrogen oxides (NOx) and particulate matter (PM). The Euro 4 standard explicitly requires manufacturers to equip vehicles with on-board diagnostic tools. The tightened regulations expect detailed reporting and publication of CO emission levels as a compulsory element in the authorisation process of new vehicles.
The EU regulations only allow the sales of motorcycles of Euro 4 or higher standards following 1 January 2017; however, some specifically authorised, new Suzuki Euro 3 engine models are still available until the end of this year (31 December 2017), or until stocks are exhausted — please see the particular models below:
The European rules also regulate the requirements of manufacturing and sales. In addition to environmental protection requirements, the decree on the Euro 4 standard also defines vehicle safety requirements, including, among others, the use of antilock braking systems, while also regulating the use of diagnostic tools. The exhaust emission limits for motorcycles have been determined at much stricter levels than allowed by Euro 3. The developments have brought more and more controllable fuel injection systems built into the engines, which results in improved combustion. In this way, cutting-edge technology helps engines comply with the new Euro 4 emission performance standards. Our range of products featuring Euro 4 engines:
GSX-S750 ABS
V-STROM 1000XT ABS
The shift from Euro 3 to Euro 4 defines the direction for development, as well as more distant future prospects for motorcycle manufacturers; and it's likely that 2020 will bring more restrictions and developments in motorcycle manufacturing and sales.
Euro 4 motorcycles will soon become the only option; but until then, don't miss the opportunity: contact your dealer for the availability of your favourite model.