Roaring Suzuki motorbikes at HUNGARORING
Suzuki motorcycle owners got together on 9 June 2018 in a bold attempt to break a Guinness world record, and those who were there can be really proud, as, by attending the event, they did everything they could for success. Brand owners on 622 Suzuki motorbikes came together to ride for 3.2 km together at the same time and place to set a new Guinness record, then went on to take a full lap. Every brand owner followed the explicit guidelines of the instructors and entered the track in a very disciplined manner.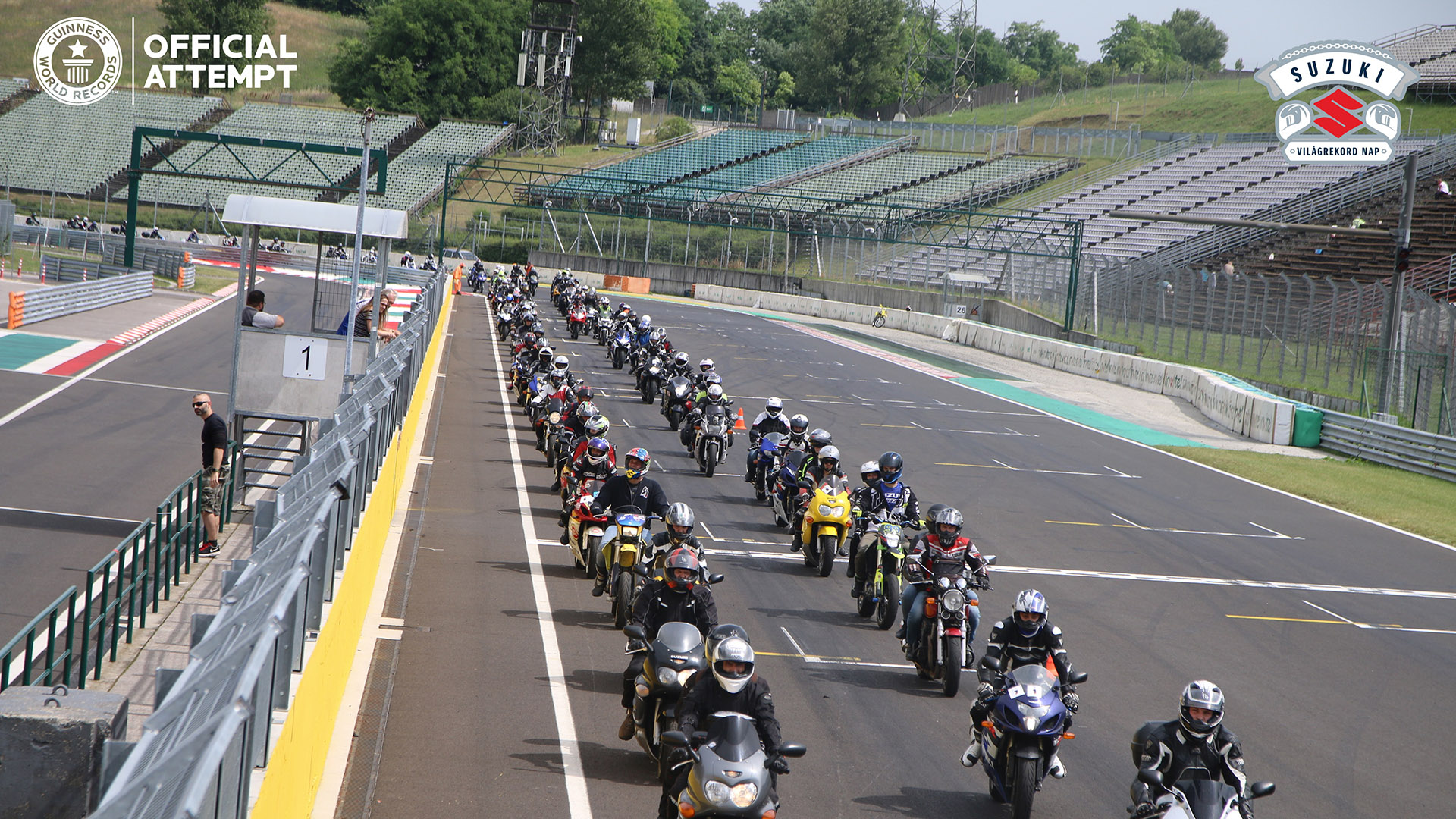 The weather was capricious lately, and it was like that today as well. We had great weather for a ride and for a safe programme at the Hungaroring from the morning, but, unfortunately, a huge rain cloud that was almost visible from the venue blocked off many riders. As a result, the number of participants was not enough for a new record, but it was still an unparalleled event: it was a special moment in the history of the Hungaroring racetrack, and because you were there, this was the largest brand owner event ever.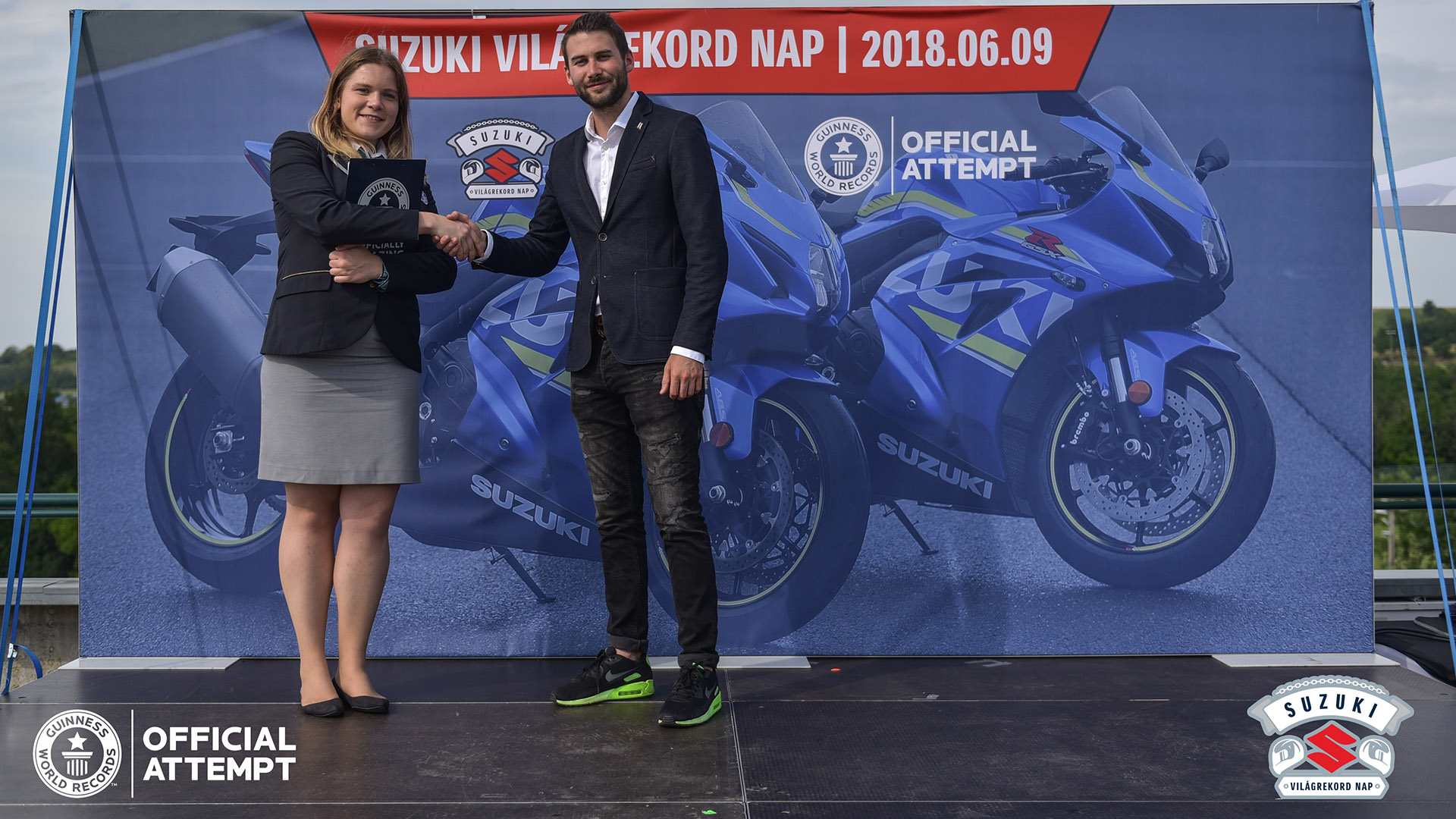 Fleischer Jefte, the Regional Motorcycle Marketing Manager of Magyar Suzuki Zrt. thanked those present for attending the event and the supporting organisations for their work: "We are confident that we have achieved our goal, namely that Suzuki motorcycle owners had a great time at this full-day event. We thank everyone who helped organise this event and everyone who has been with us today so that it can really be the dawn of a new "era" where our relationship with Suzuki motorcycle clubs and individual Suzuki motorcycle owners can become stronger. We were hoping that the joint effort of the community would make this a successful event. We couldn't set a new record today, but maybe another time we will join forces and try it again."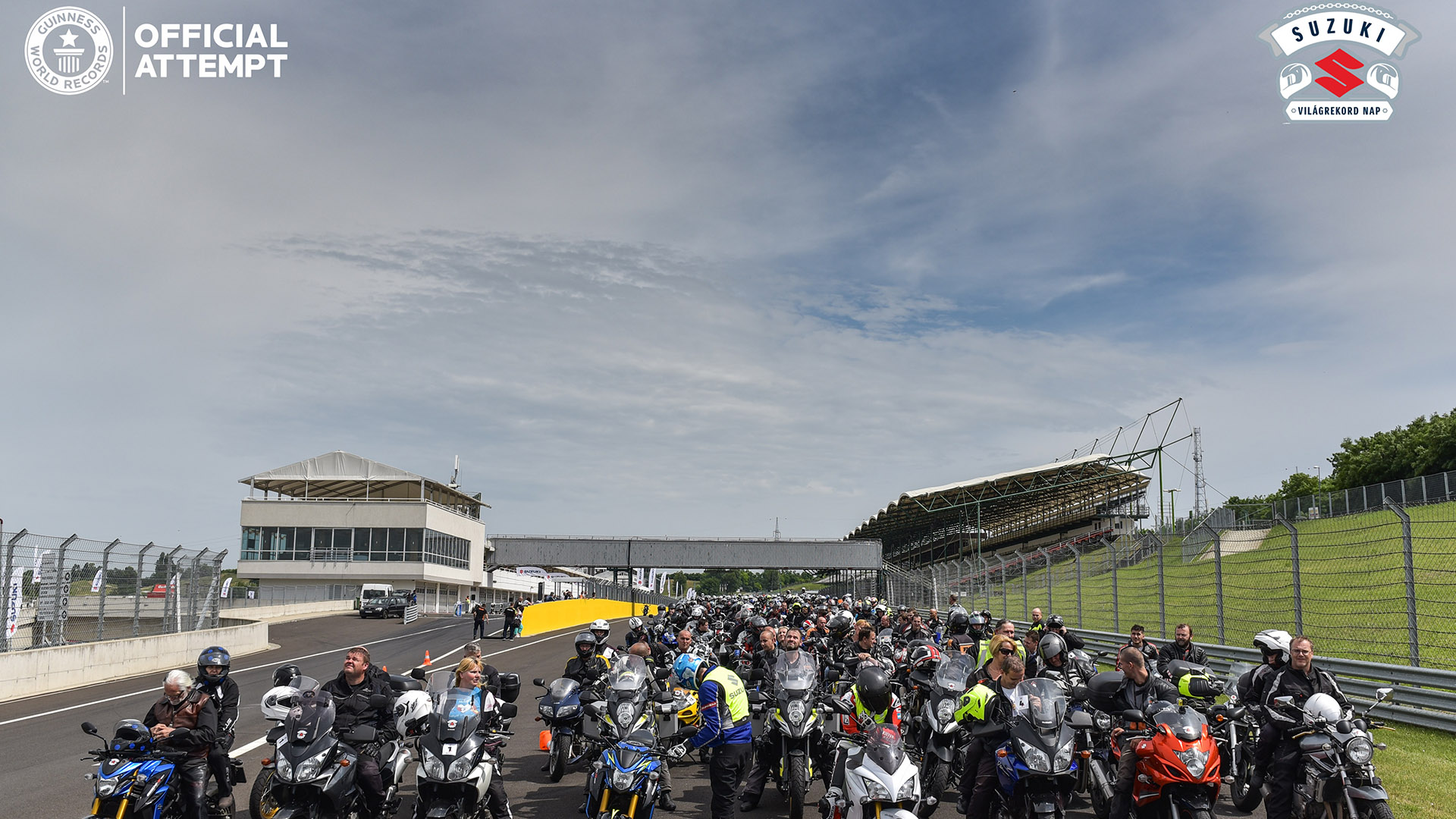 We brought the well-known programmes of the Suzuki Motofest to the event for the brand owners, for we firmly believe that our lifestyle and our experiences are based on safe and knowledge-based riding.  The venue of the whole-day motorcycle programmes was the Hungaroring racetrack, where, in addition to the record attempt, there were track riding and advanced riding trainings all day, and participants enjoyed the additional programmes as well.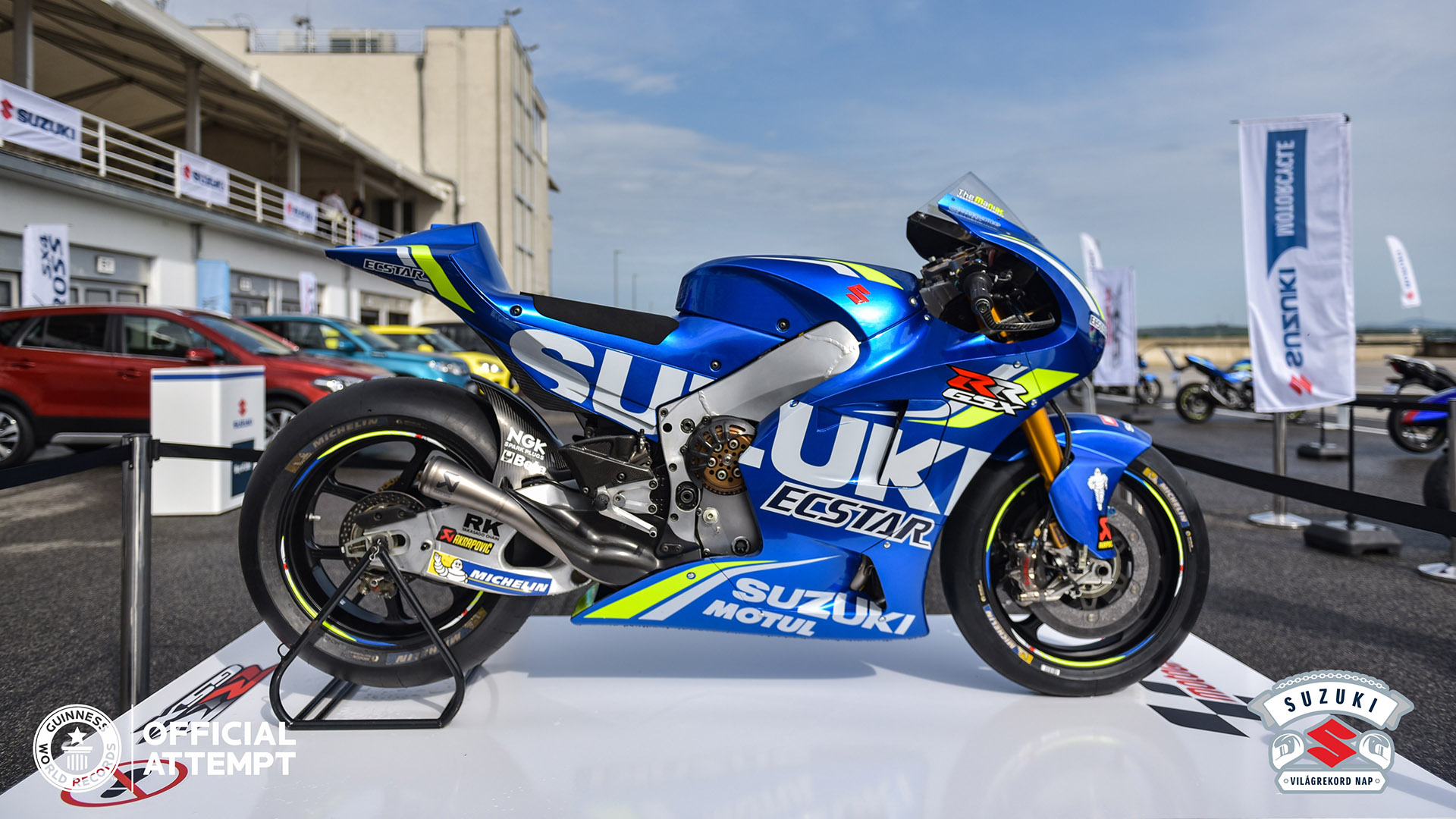 Fans were happy to see Andrea Iannone's MotoGP SUZUKI GSX-RR racebike on display, as they could take a closer look at the race technology of Team Suzuki Ecstar.
Programmes started early in the morning, brand owners entered the racetrack and were very attentive as beginner and advanced groups had their turns; Suzuki clubs also had the opportunity to have free rides on the Hungaroring racetrack. In the meantime, there were Hungaroring Motorcycle Academy programmes and Police Motorcycle advanced riding programmes throughout the day, so we are confident that we can reach our goal, and riders will grow more and more confident in their skills before they get back on the road.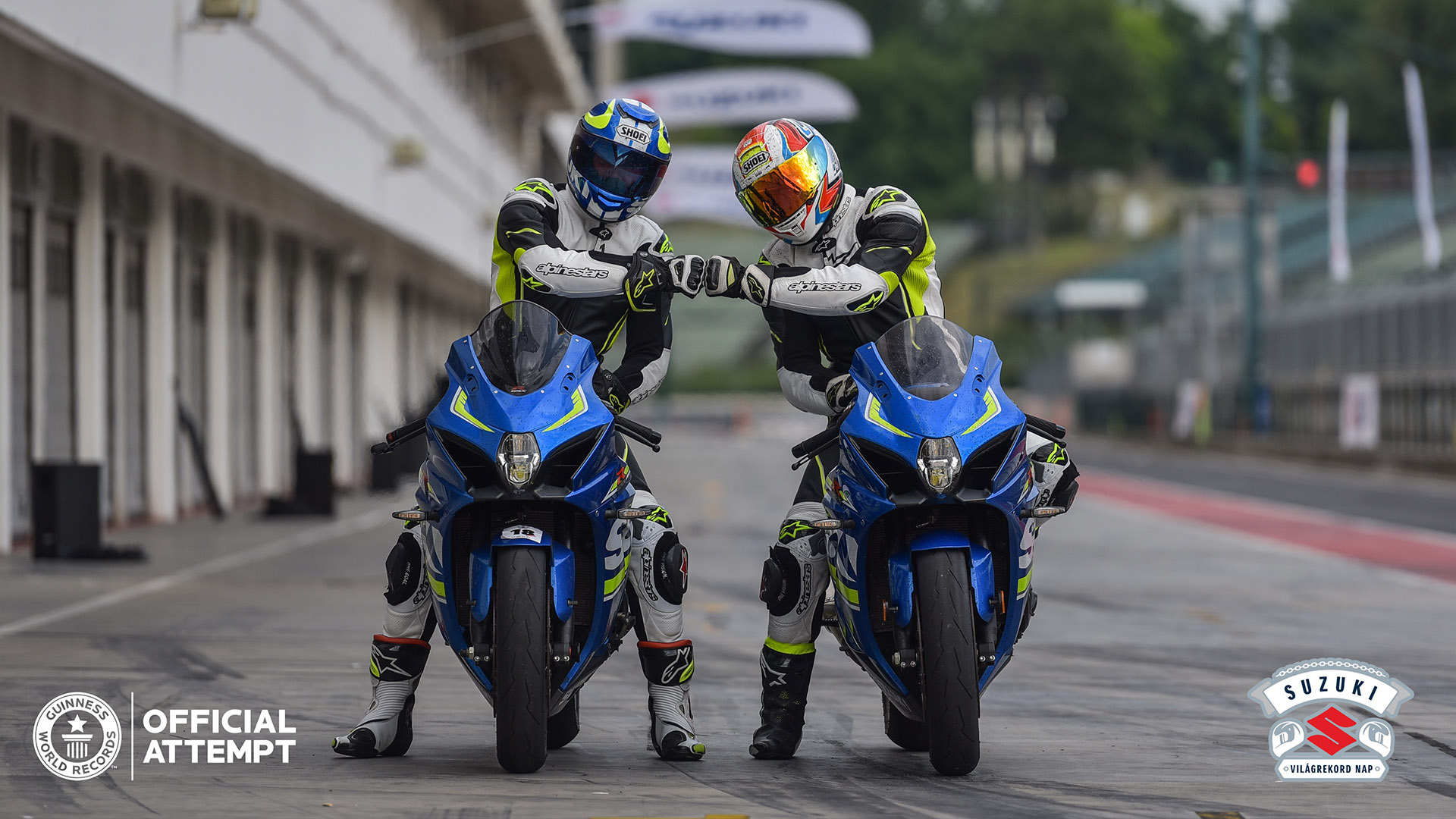 Thank you, again, we are happy that as part of the Hungarian Suzuki motorcycle community we came together in unity, and we can all be proud of that.