Podium successes in Suzuki motorcycle sales
We are proud to have achieved outstanding successes in our sales in 2018. With our successful models, we have been able to increase the previous years' sales, and we also increased our market share value.  For the third year now, we have achieved the best market share (15.57%) at Suzuki in Europe so the Magyar Suzuki Zrt won the recognition award.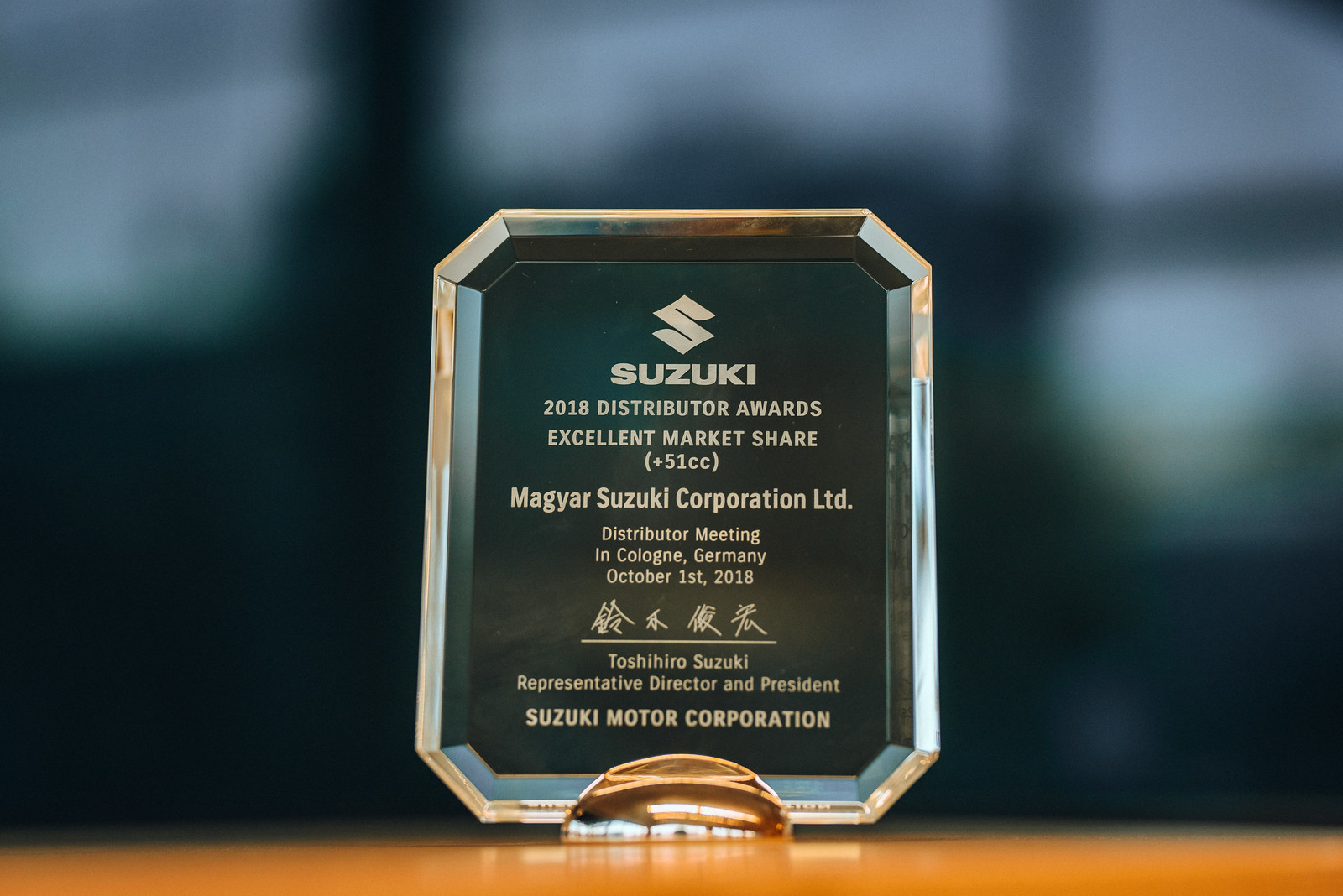 Every year, we look forward with confidence and at the same time we take into consideration the motorcycle sales date of the previous year. In 2017, we have sold 378, and in 2018 with 23% increase, 465 new Suzuki motorcycles, thus the number of motorcycle enthusiasts who decided to buy a new Suzuki bike were also increased. We would like to thank them and say that they have decided well!