New Season and New Colors - Team Suzuki ECSTAR 2020 and Motorcycle Show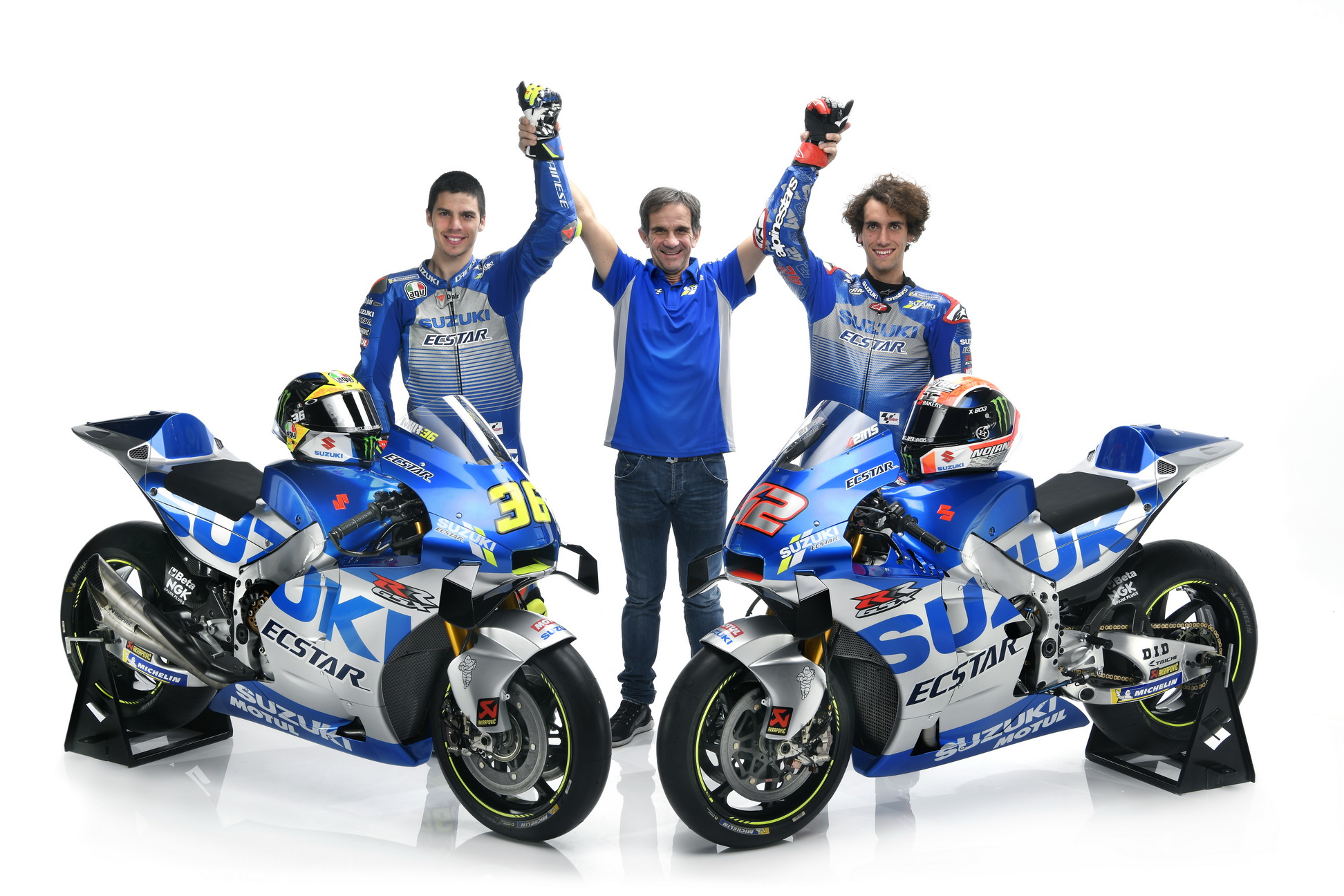 On the 6th of February 2020, exactly one day before the start of the official test at Sepang Racetrack, Team Suzuki ECSTAR unveiled this year's racing motorbike, the new GSX-RR. This year the colors of the motorbike has been refreshed, so the blue - silver colors dominate in an elegant combination. The new design was inspired by Suzuki's 60th anniversary. The brand entered the racing world on the 1960's Isle of Man TT and won its first World Championship in 1962. The cup was handed over to Ernst Degner from East Germany, who had triumphed the TT's 50 class riding a Suzuki motorbike. His success marked the beginning of a new era, where Suzuki finished five times as the best in the 50 class in the next six years, followed by successive Suzuki races.  
The 2020 GSX-RR motorbike was unvailed by Alex Rins and Joan Mir riders, whose new design pays homage to the previous successes.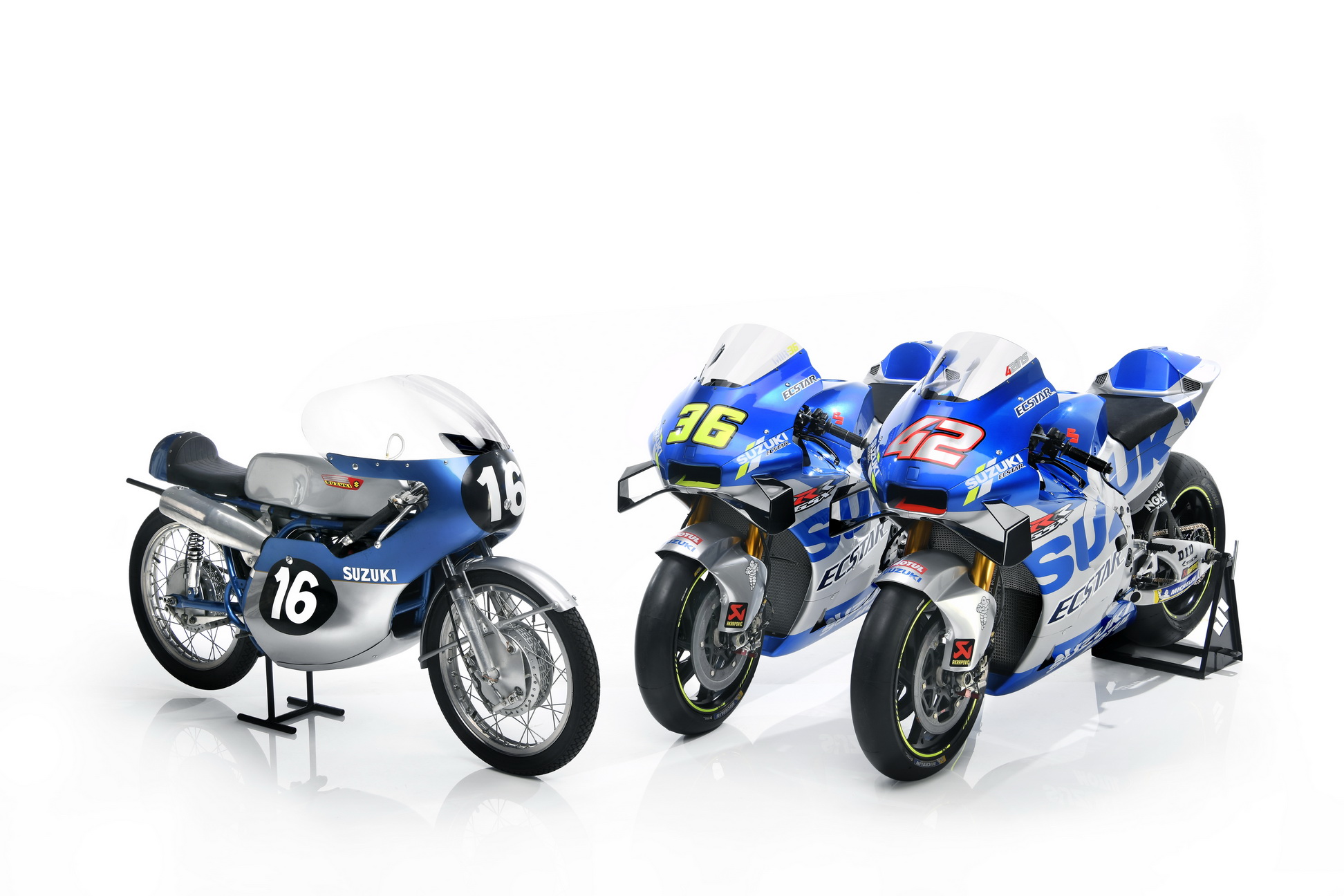 Alex Rins and Joan Mir views positively to the 2020 MotoGP season based on last season's success and experience. Alex Rins finished fourth with two victories in the World Series in 2019 and finished eleven times in the top five, so he can continue the journey with sufficient determination. Joan Mir, the rookie of last seasons premier class, finished 12th in his first season. He has done a lot to be one of the top riders in the 2020 season and to be able to get more better results for Team Suzuki Ecstar.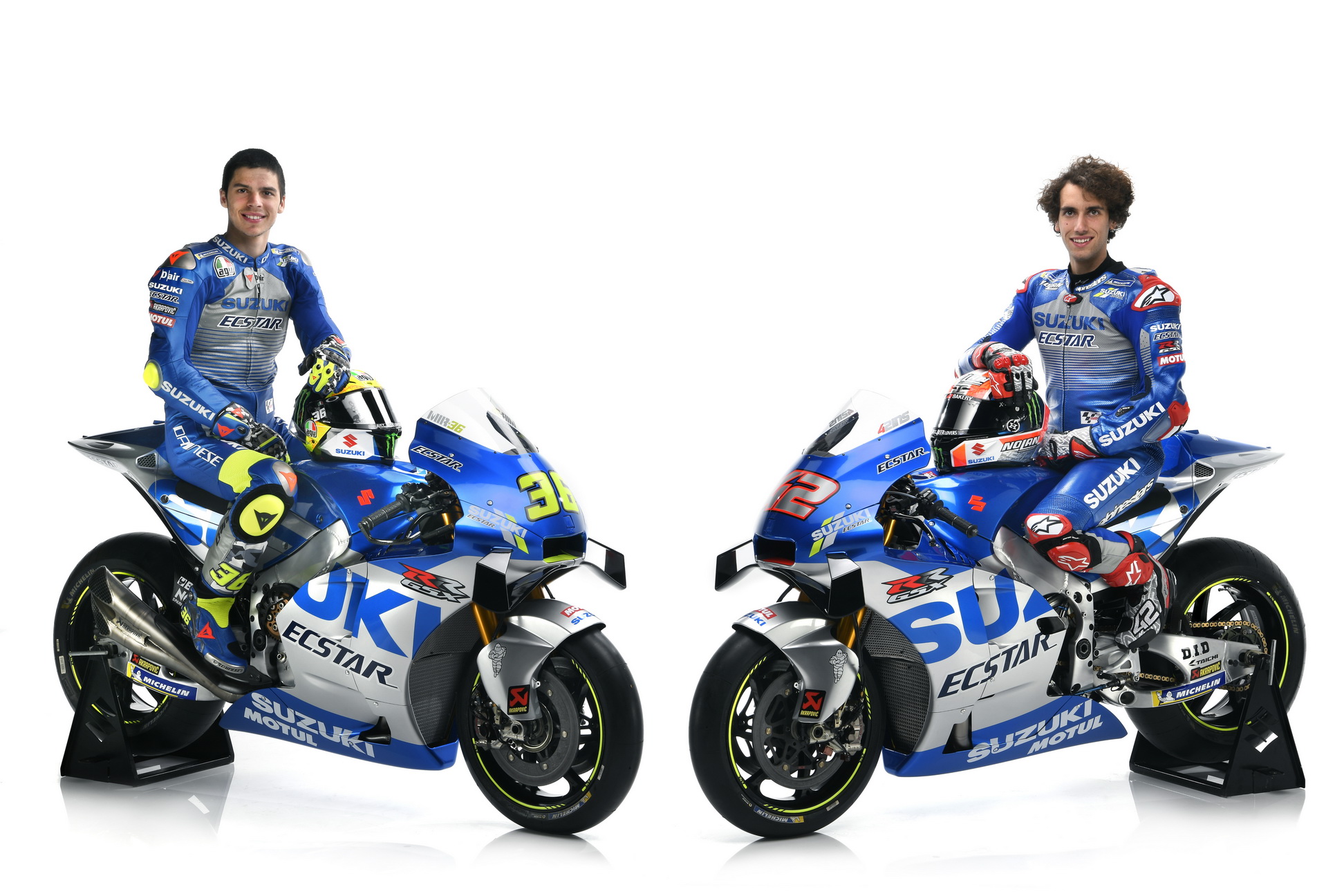 The statement of Davide Brivio - Team Leader
"The 2019 season was important for us because we showed consistent progress throughout the whole year, and I believe this is the right path to success. The team learned a lot from Alex's victories. We are also very happy with Joan because he showed steady progress and overcame the significant injury he got in Brno to end the season with some very solid races. This will be a special year for Suzuki as it's the 60th year in racing, so we feel even more motivated. The riders are ready and determined enough to achive bigger success with the new GSX-RR."