New colors are coming in next year's motorcycle offering
In addition to the new Suzuki V-Strom 1050 and 1050XT models, we also showcase the updated color scheme of our 2020 motorcycles.  
The GSX-S1000, which is a street-class son of a gun bike, is rightly famed, since it's powered by the legendary GSX-R1000 K5, and has lightweight aluminium alloy body and 3-step Traction Control system, which gives it a sporty character. In 2020, we will add a new matt grey-black color with deep red wheels to our portfolio, alongside with a youthful white base version with blue wheels and the MotoGP inspired blue color.  
In case of the 750 models in the GSX-S family consist of striking white-black and dark-red painted motorcycles with a white base and blue wheels and the MotoGP inspired blue colored ones. The GSX-S125 also offers youthful colors in the A1 category, this is how a matt grey-black model with red wheels comes into picture in addition to the striking white-black version, but there is also a choice of the MotoGP blue design.
The GSX-S1000F's power and key components are hidden behind a streamlined sporty look with glossy black, white and blue-black finishes.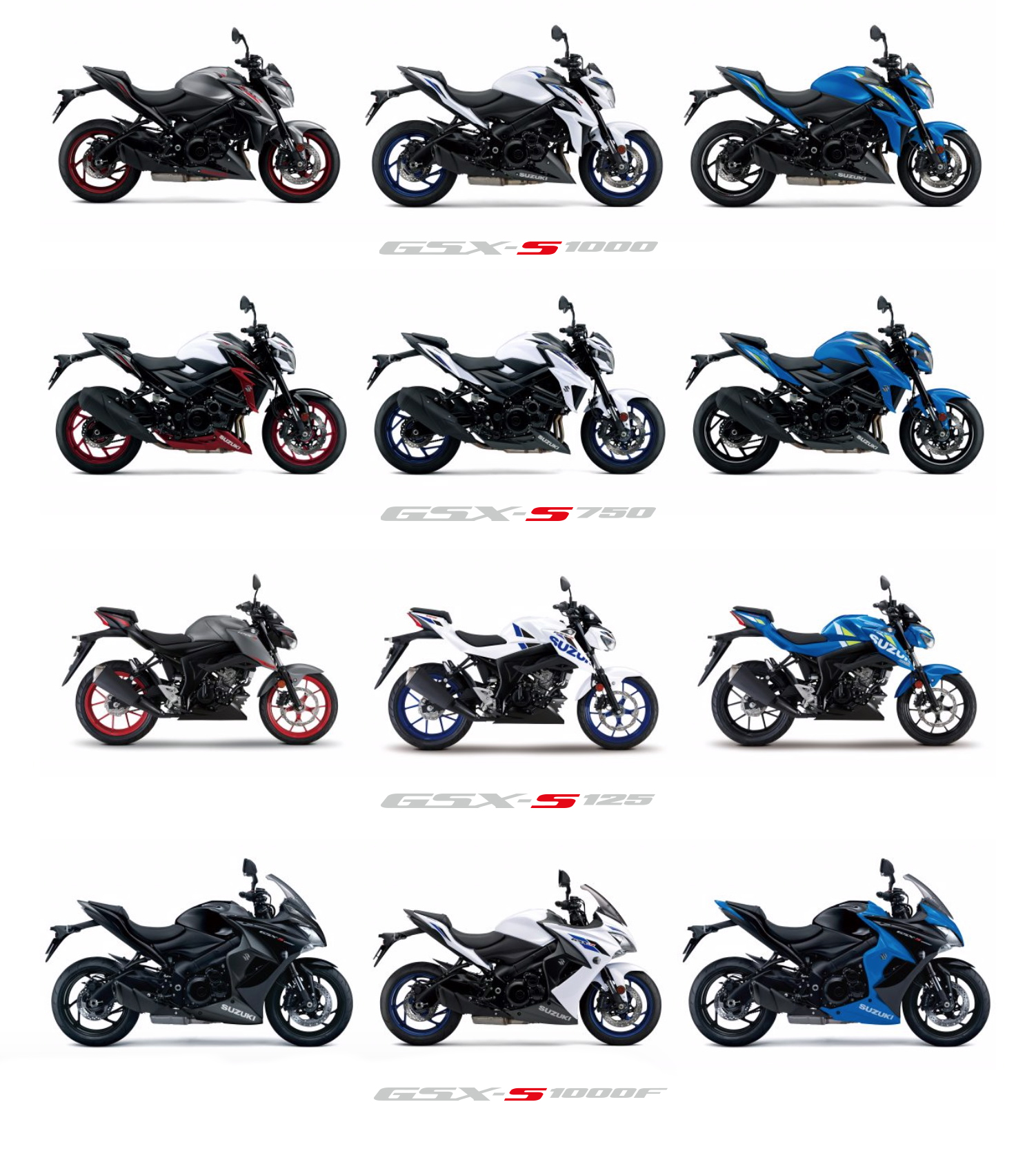 The A1 category model of GSX-R family, the GSX-R125 and the King of Super Sports, the GSX-R1000R comes in 3 colors with the same color variations and design. In addition of the blue colored race replica there is an option of white base and blue SUZUKI lettered, and a black based red lettered model.  
The GSX-R1000 also features the blue color of the MotoGP, with a white-black and an all-black version.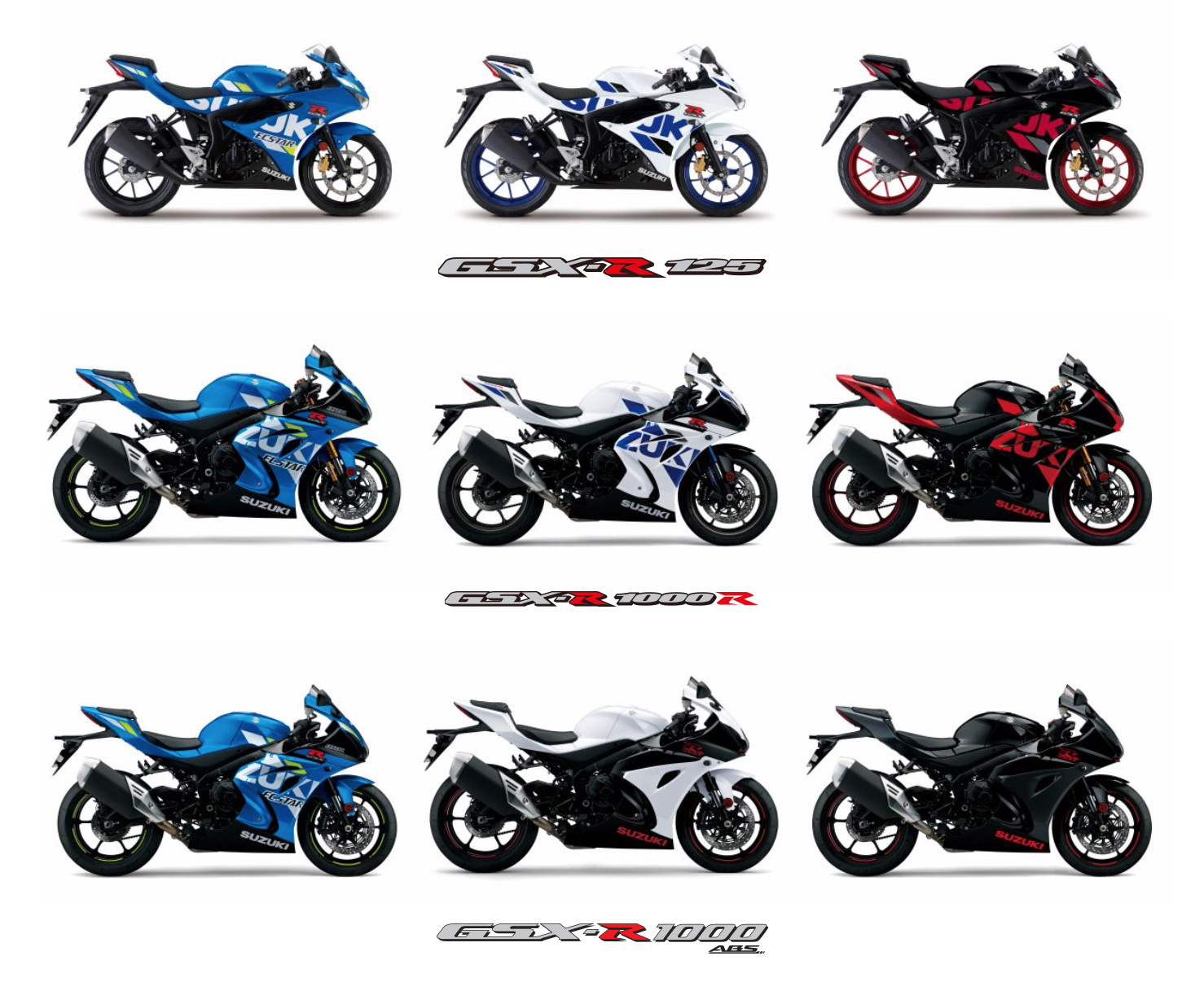 With the introduction of the new V-Strom 1050XT and V-Strom 1050, we've updated the color range of our V-Strom 650XT and V-Strom 650 adventure motorcycles as well.
The V-Strom 1050 / XT's 1037 C-V V-Twin engine now delivers 106 horsepower to conquer the mountain peaks, while the new models have been enriched with many accessories and extras.  
The off-road centered V-Strom 1050XT features yellow base with gold spoked model, a dual orange-white color model and a full black polished model – both with black wire spoke wheels.
The V-Strom 1050 offers 3 additional color variants, a dual black-grey, a black and a black and white polished model.
The V-Strom 650XT, in addition to the yellow base with gold spoke wheels, offers a black base and gold spoke wheels and a blue version with black wire spokes.
The V-Strom 650 will be available in white, black and grey from 2020.
The Suzuki SV650 will be available next year in a metallic-silver model with a blue mesh frame and wheels, in a matt black version with striking red mesh frame and wheels, and last but not least in a full black model with black frame and wheels.  
The neo-cafe racer-design SV650X comes in the form of a "bad guy" in full black and features an elegant brown stitched seat.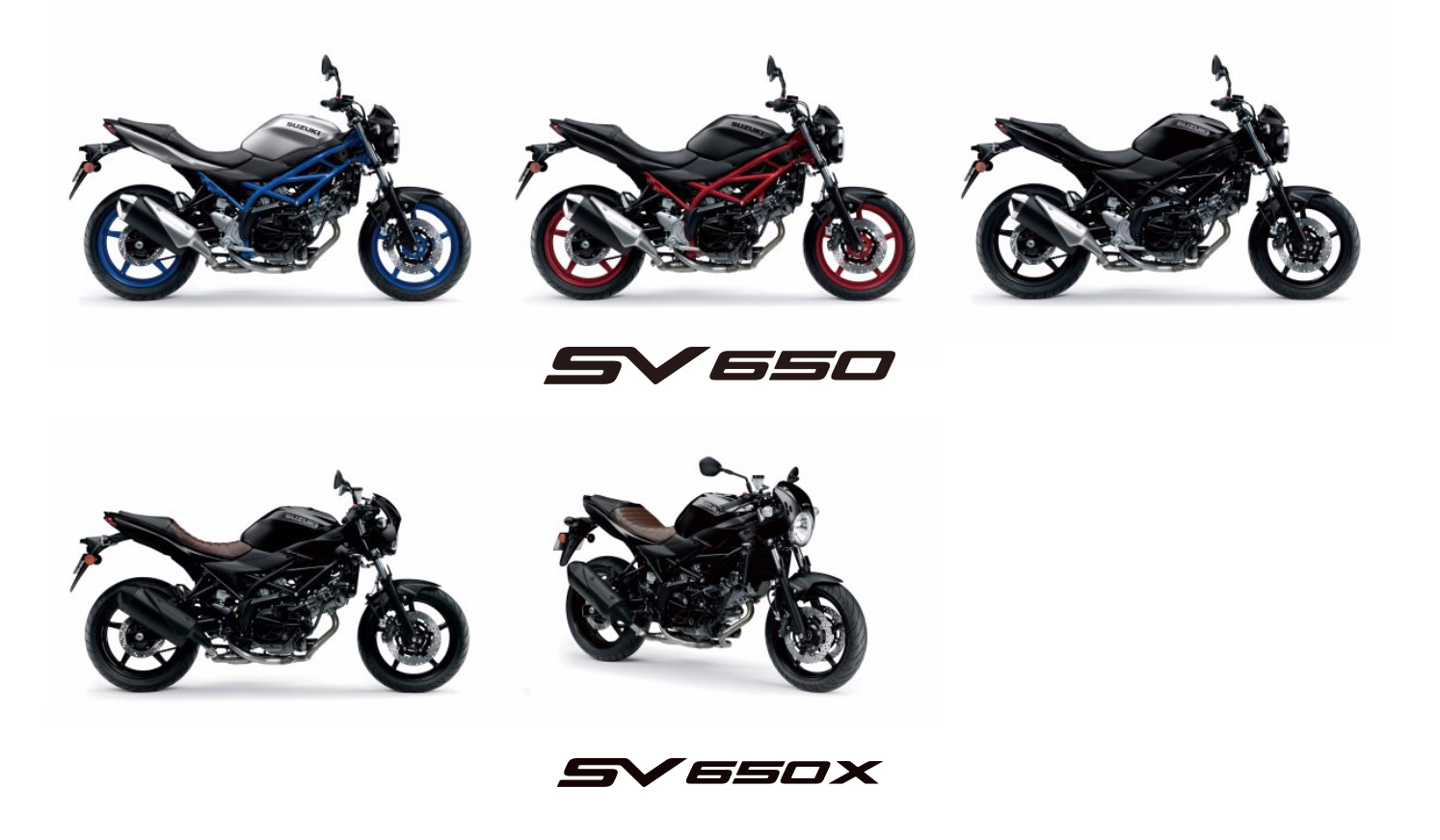 Suzuki scooters also come in new colors. Next year the Burgman 400 will be available in white and black with classic dark blue wheels and in dark blue with black wheels.  
The Burgman 125 and Burgman 200 are available in white, silver and black, while the Address is available in royal and navy blue as well as in glossy white from 2020.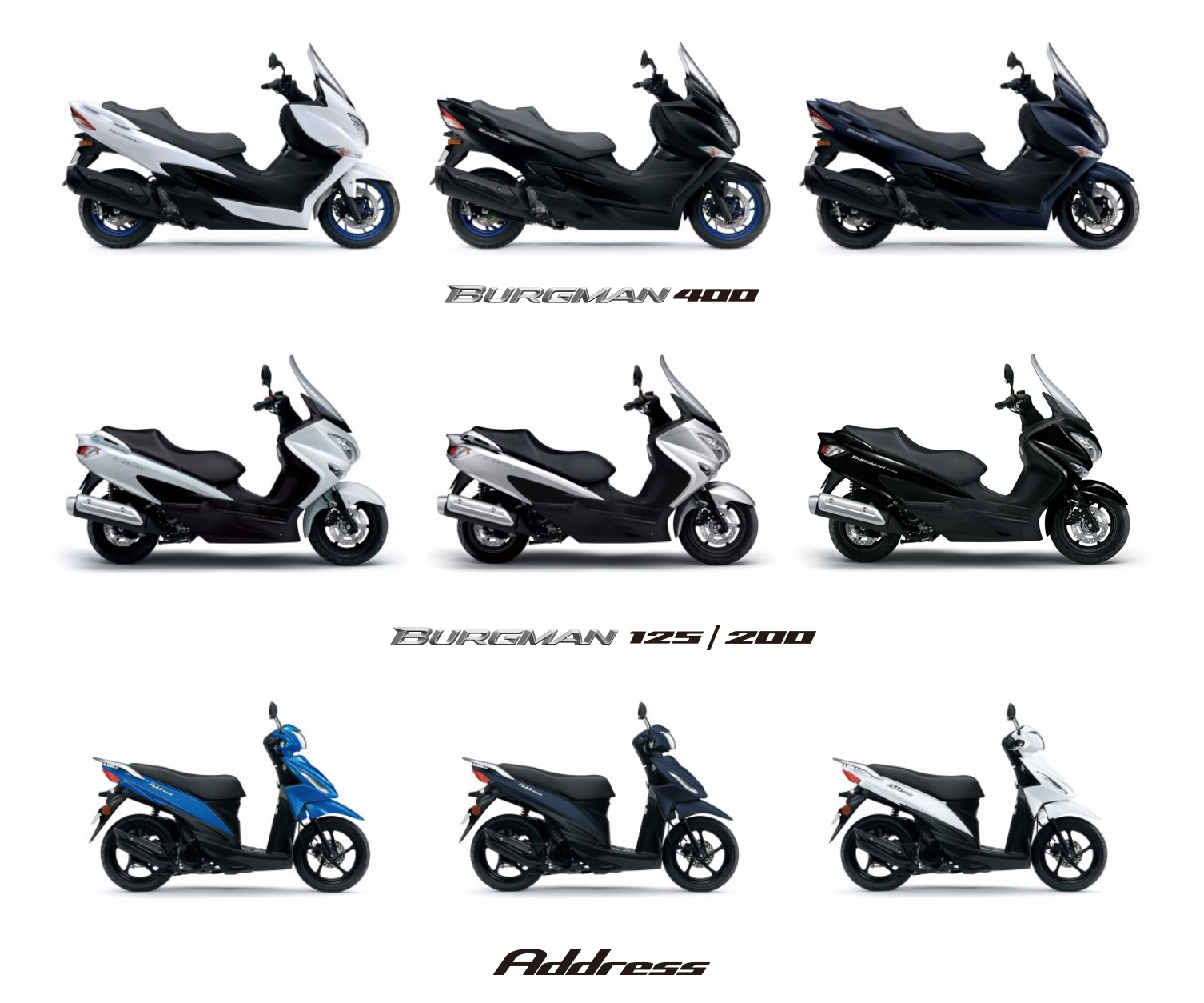 We still have good deals for you, so you can buy your motorcycle with 5-year warranty on the reliability of Suzuki engines, and very affordable financing of Suzuki motorcycles with up to 0% APR, 20% self-sufficiency and up to 60 months of runtime. For more information.