MotoGP victory at Silverstone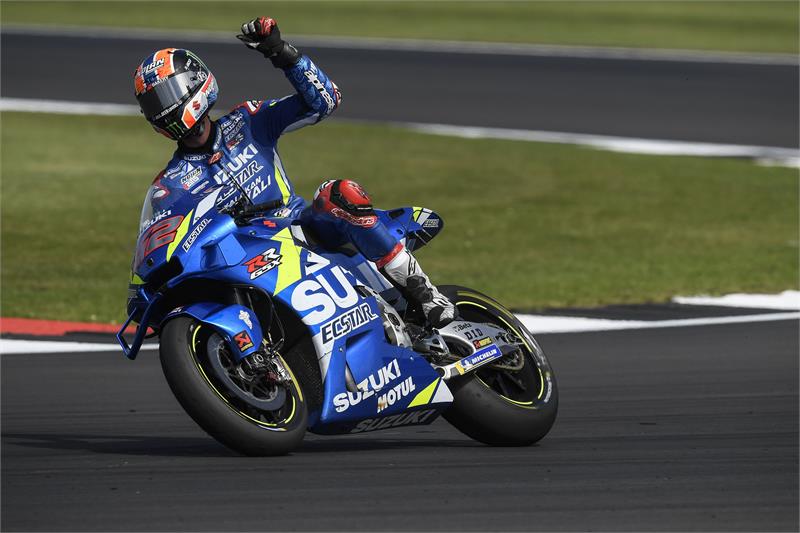 Alex Rins took over Marquez with a spectacular manoeuvre in the last turn of the final lap at MotoGP British Grand Prix, and with this win, the Suzuki rider has regained his third place in the overall world championship standings.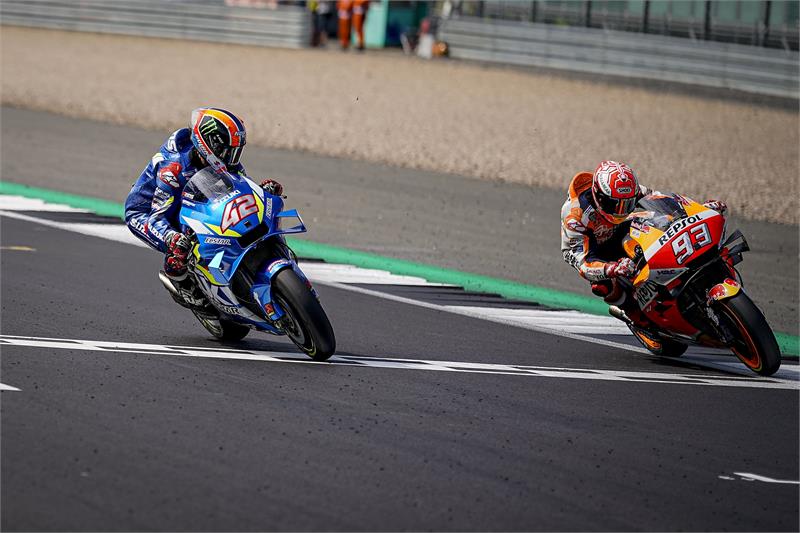 The British Grand Prix of the speed motorcycle racing world championship ended with a sensational victory on Sunday, as Alex Rins got ahead of his world champion rival on the last few yards. Rins managed to perform the stunning overtake two times, as riding his GSX-RR he could respond to his opponent's advantage gained at the turn exits with incredible turn speed.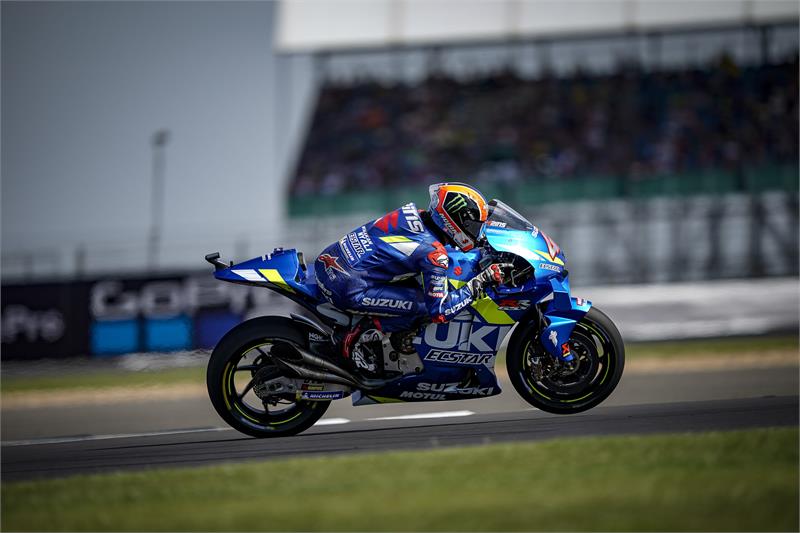 Rins has achieved third place in the overall standings of the world championship after the first races of the year, so a successful MotoGP season was anticipated for Team Suzuki Ecstar in 2019. Of course, the road to success is not always without pitfalls, so up until now, race technique carried the team, who had to wait for the new victory until now. Alex Rins, riding for Team Suzuki Ecstar, zoomed past his five-time defending world champion opponent after a fantastic battle, who kept his leading position until the very last seconds. At the end, the Suzuki rider won the race by 0.013 seconds and stood at the top of the podium.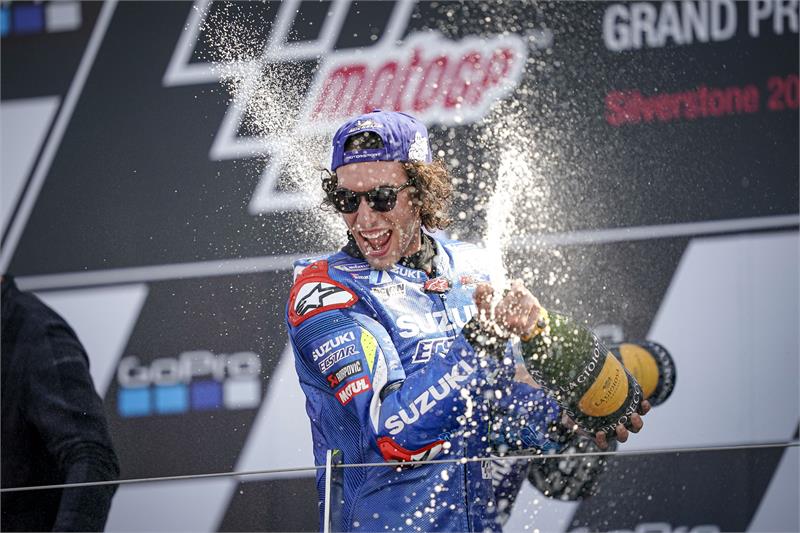 Rins said after the race:
Victory is always an indescribable state, which, for me, is an even more extraordinary feeling at MotoGP. I experienced it in Austin for the first time, where we could celebrate our success together with the team. It was my first victory in MotoGP and a truly unforgettable experience. The battle with Valentino Rossi made our victory unforgettable, which was made even more special by the fact that all that happened at a race where we didn't even have high expectations.
The same thing happened in Great Britain. We had everything we needed to be competitive and fight for the podium. The race was exciting from beginning to end, so after I managed to avoid the accident at the start, my goal was to stay close to Marc. After Valentino, I started chasing Marquez. Later on during the race, it became clear to me where I can be faster than him, so I managed to get past my competitor attacking from inside in the last turn. I couldn't imagine a better ending in my dreams, not to mention that we managed to defeat another outstanding rider at this race. The team did great, so we celebrated, of course.
Thank you all who helped me get my second victory this season, and thanks to all our fans for their support!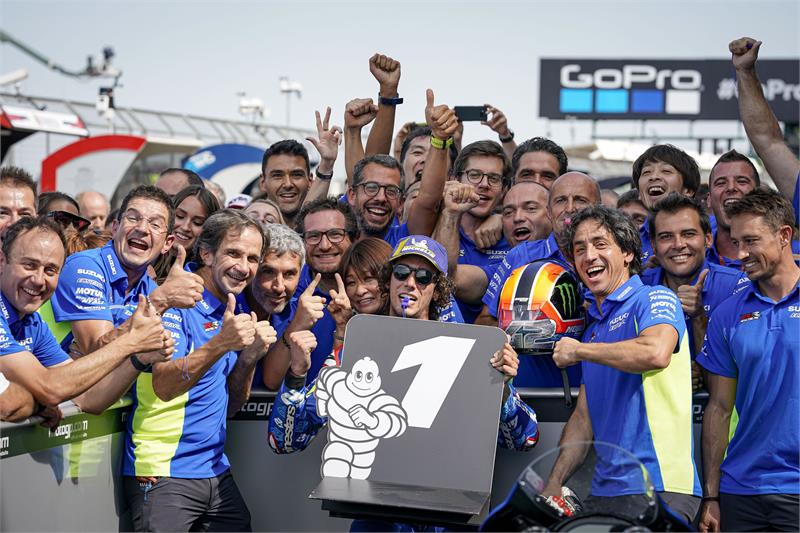 There are 7 rounds remaining in this season, which hopefully will not only bring a lot of excitement but even more success for the Suzuki team! Let's keep cheering for Team Suzuki Ecstar together!