Hungary Wins First Prize in Suzuki's European Motorcycle Service Skill Competition
Competitors from 9 countries attended Suzuki Motor Corporation's European Motorcycle Service Skill Competition, held this September at Suzuki's main industrial site in Germany. During this one-day event, contestants had their skills challenged in theoretical and technical tasks. The first prize was awarded to Mr. Péter Flegár, representing Harmati Motor Kft. from Hungary.
Suzuki Motor Corporation organized a European competition to test the skills of motorcycle mechanics working in workshops of the company's international network. The one-day event took place on the 20th of September at Suzuki's Bensheim site in Germany. Contestants had to demonstrate high levels of theoretical and technical skills and expertise to the jury in a multi-phase competition of both written exams and unique motorcycle assembly tasks.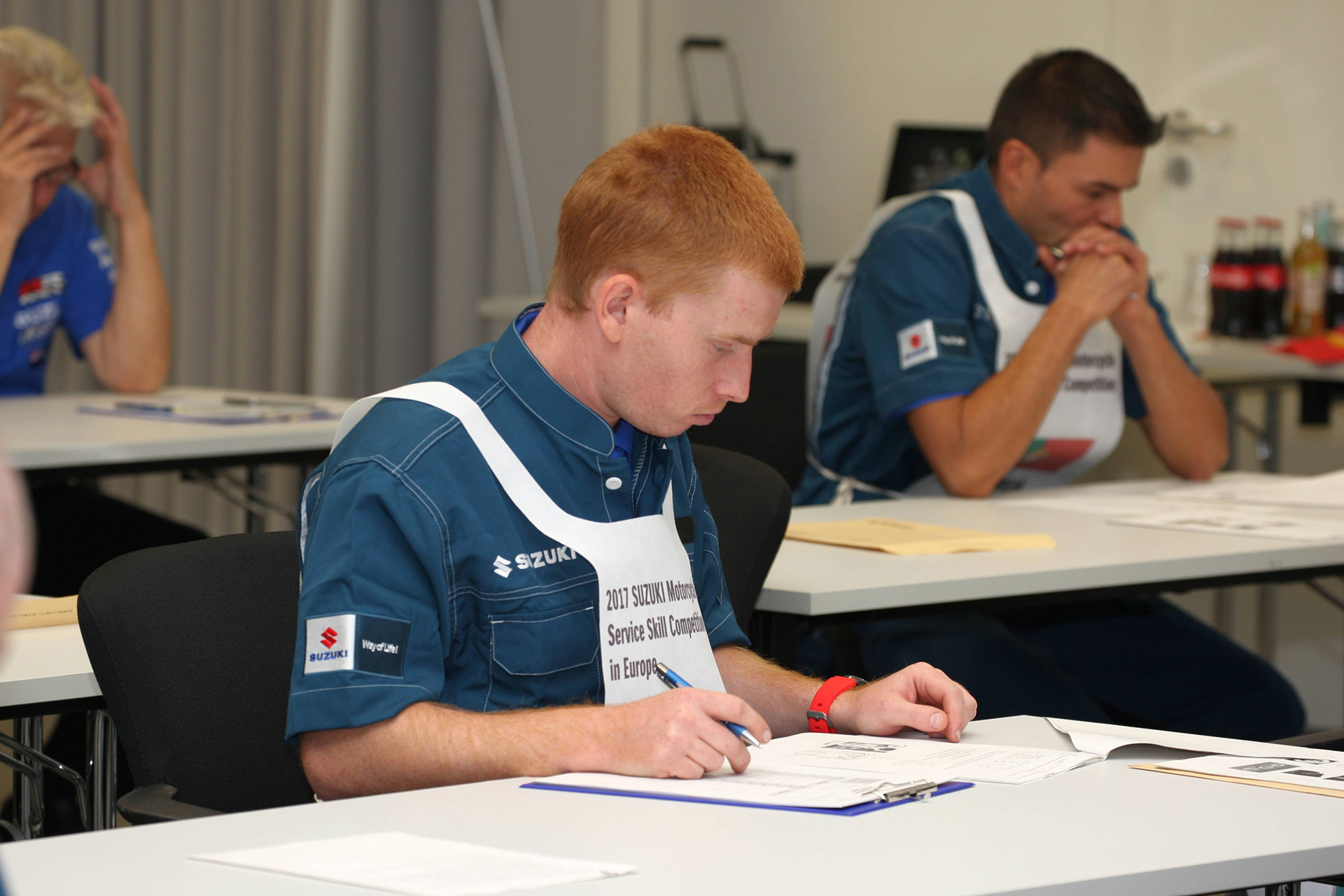 As part of the technical challenges, contestants had to diagnose and troubleshoot problems within a specified period of time, based on reconstructed customer complaints, whereas the written exams tested their basic technical acumen and competence regarding Suzuki motorcycles.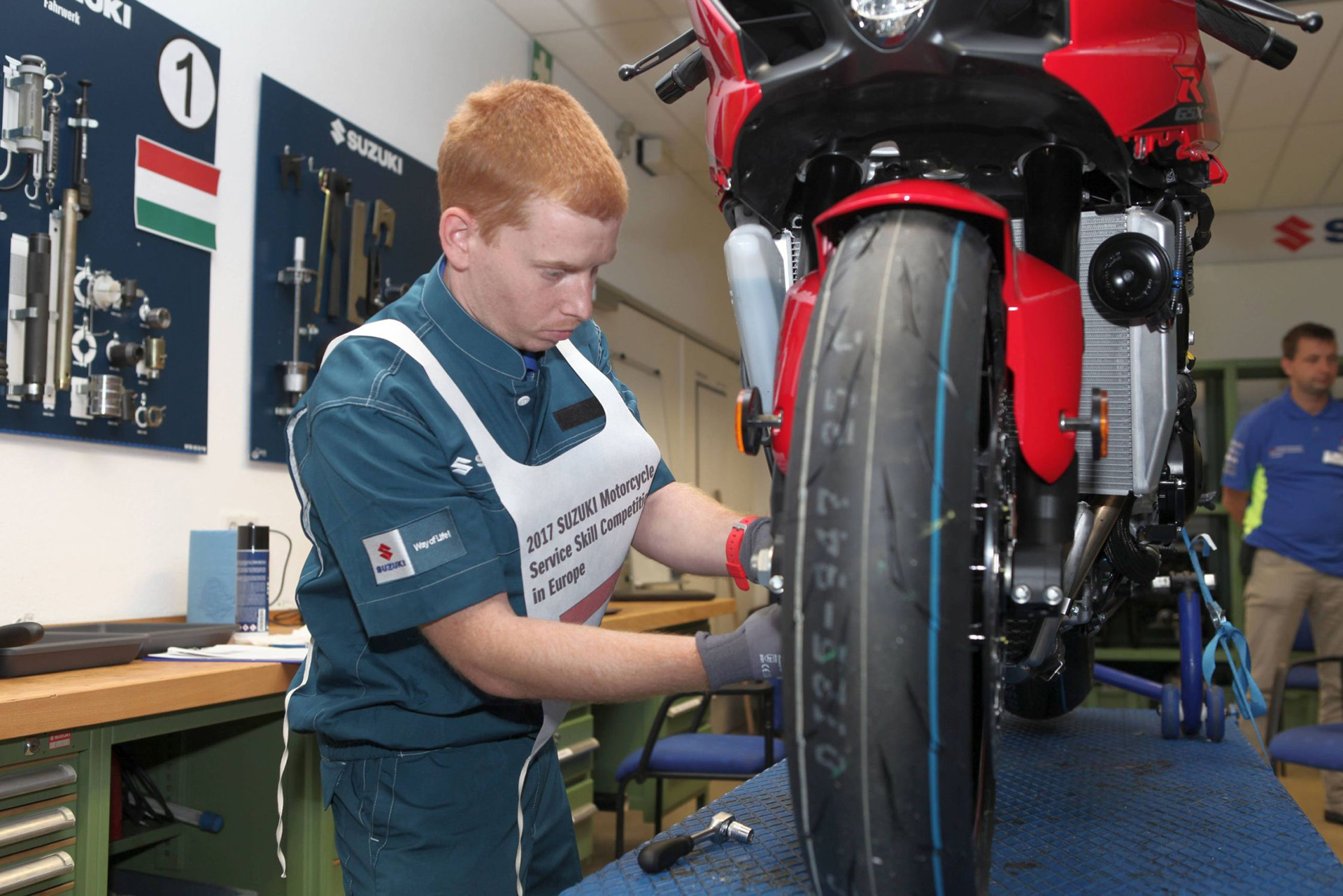 The contest was quite close, but finally Mr. Péter Flegár (of Harmati Motor Kft.) was announced the winner. Having previously won the Hungarian finals, Mr. Flegár attended the international contest as a representative of the Hungarian Suzuki motorcycle dealerships. The 2nd place went to the United Kingdom, and the 3rd place to Germany.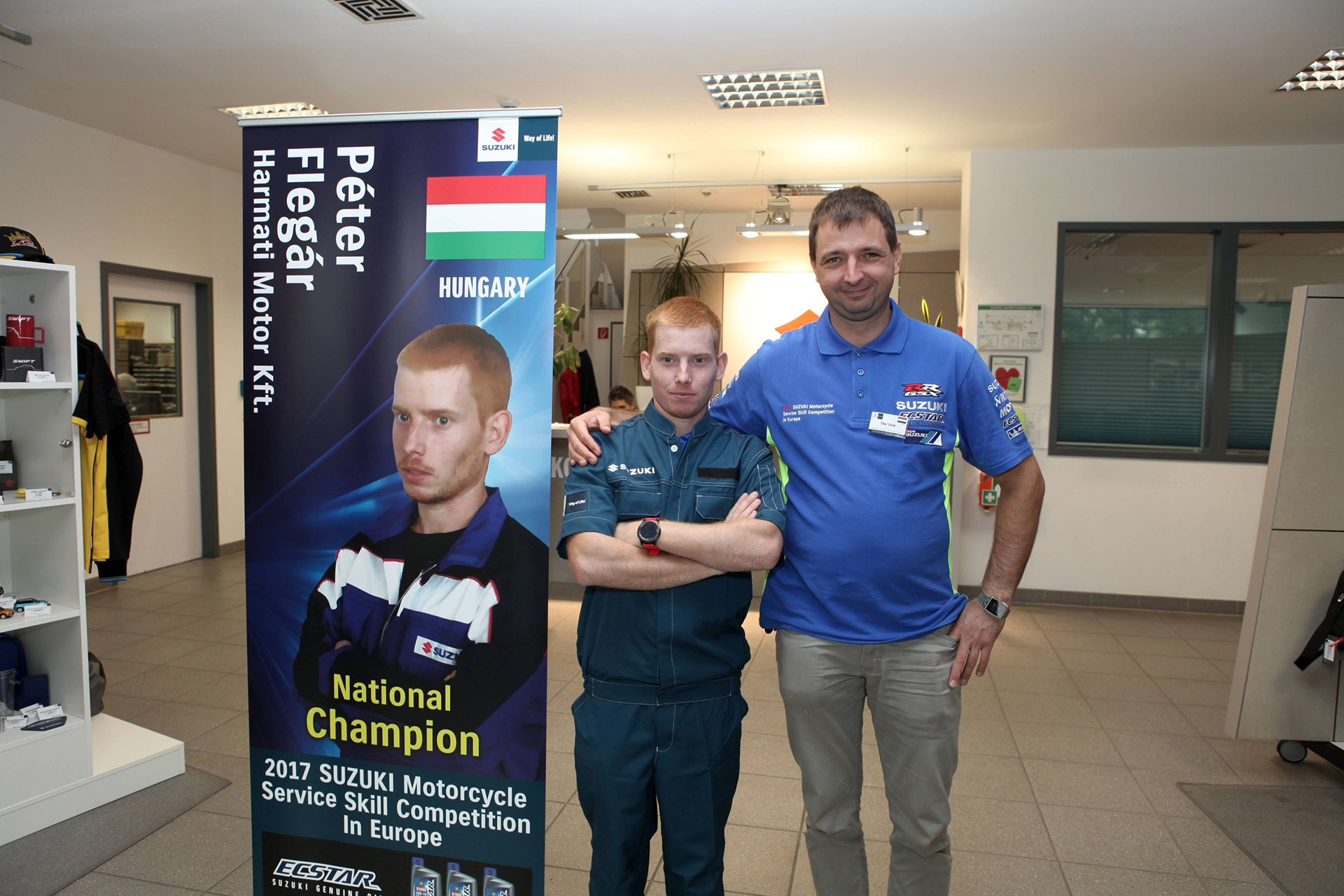 The Hungarian finals were held on the 20th of July with the attendance of 6 contestants out of the 18 original entrants from 14 dealerships. The 6 finalists were: Mr. Gábor Fejér (Enduro Motorosbolt), Mr. Péter Flegár (Harmati Motor Kft.), Mr. István Dobi (Rodeo Ride 34 Kft.), Mr. Zoltán Szabó (Hosuba Garázs Kft.), Mr. Norbert Csurgó (Motorrad Szerviz Kft.) and Mr. Ferenc Balogh (Rodeo Ride 34 Kft.). 
As part of the national Hungarian competition the contestants had to solve three technical tasks within a specified time limit, and also had to answer the questions of the theoretical test in writing to be qualified for the finals. The first place went to Mr. Péter Flegár (of Harmati Motor Kft.), followed by Mr. István Dobi (of Rodeo Ride 34 Kft.) as the runner-up, and by Mr. Gábor Fejér (of Enduro Motorosbolt), who finished in third place.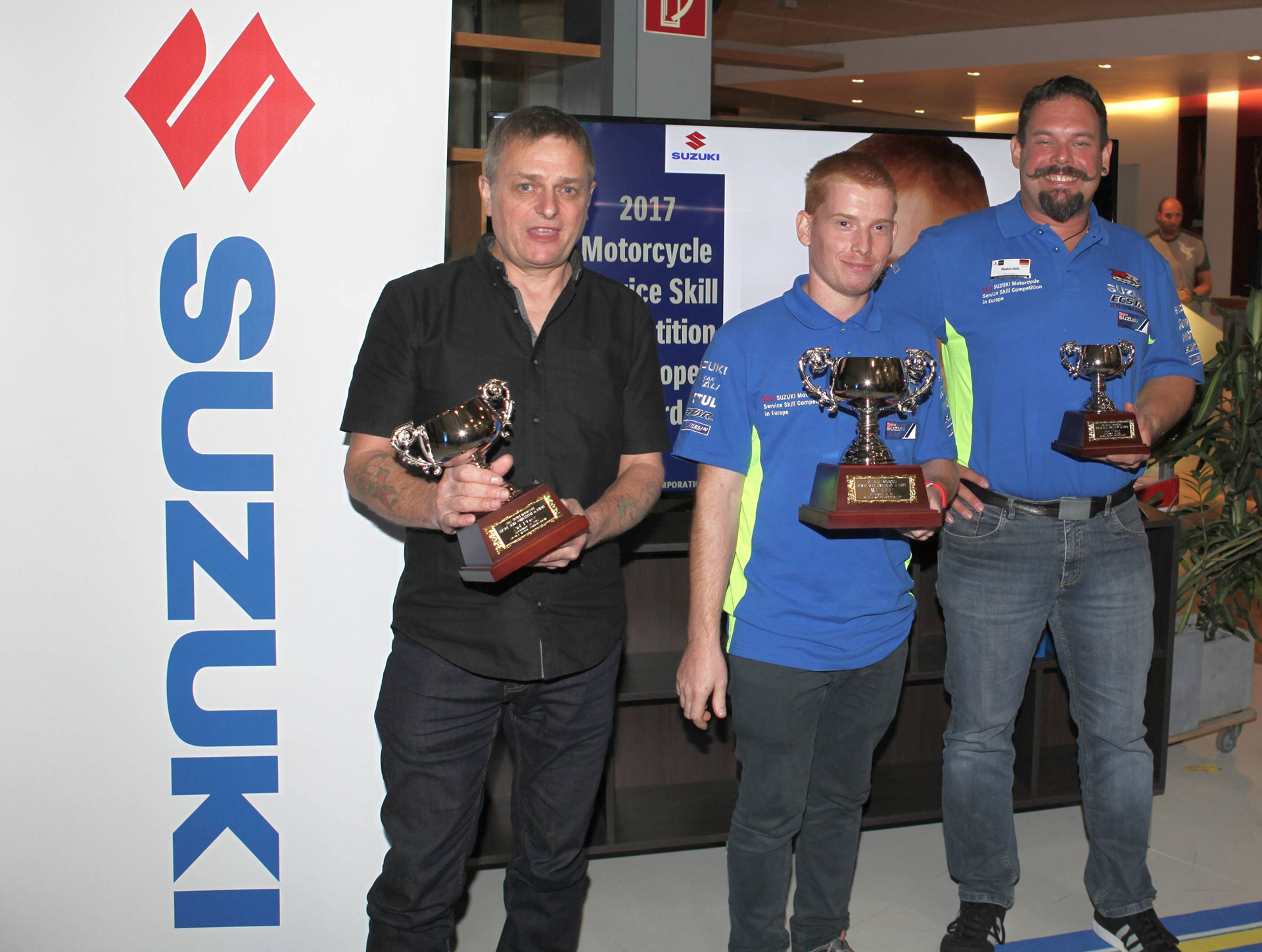 "I am delighted to have had the opportunity to enter the competition here, and represent the Hungarian network of Suzuki workshops at this prestigious event. This was an exciting and challenging journey all through the national semi-finals and finals. I'm glad to have had the chance to gain new professional experience, and I would like to thank Magyar Suzuki Corporation, Harmati Motor Kft., and my colleagues for their support. Over the past couple of months, during the preparations and the competitions, I had the chance to understand what it really meant to be a member of the Suzuki Team." — said Mr. Flegár of his experiences as the winner of the European finals.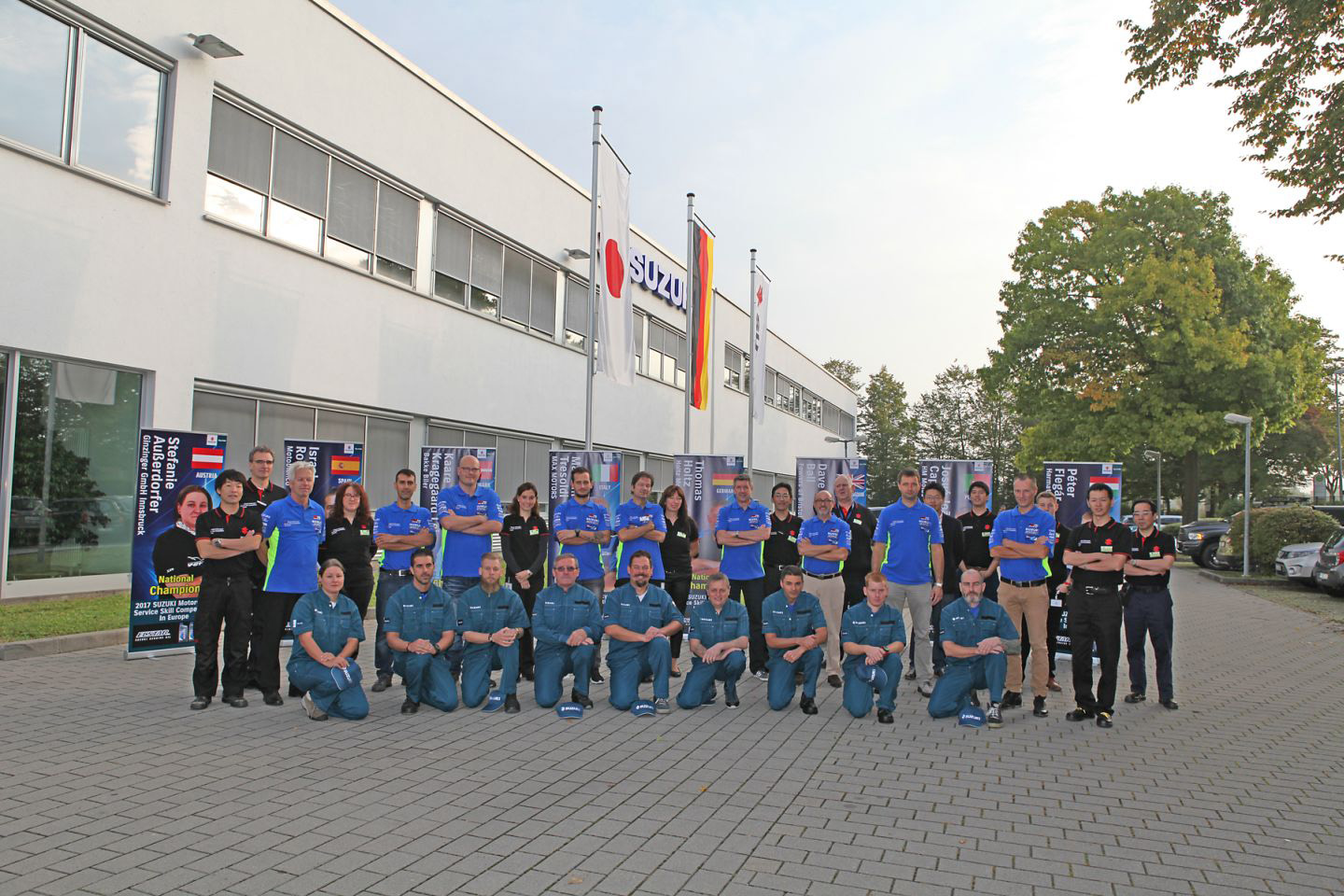 "On behalf of Magyar Suzuki, we would like to congratulate Mr. Péter Flegár for this achievement, and wish him continued success. I do believe that besides the individual merits and the Hungarian expertise this achievement well demonstrates that our company puts special emphasis both on the quality of work in our service workshops and on customer satisfaction. Besides our conscious and unified brand building activities and the efforts to expand our sales network, our national network of 19 service centers also contributes greatly to Magyar Suzuki's results. And we are grateful for that!" — added Ms. Viktória Ruska, Communications Manager of Magyar Suzuki Corporation.