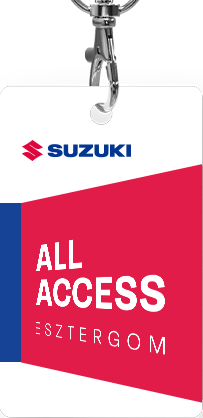 Environment
Green factory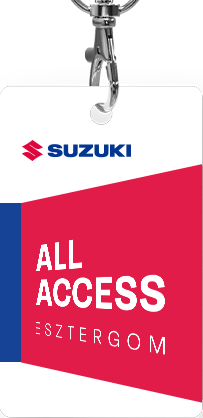 Green factory
Green factory
Productivity and environment protection are not incompatible concepts in Esztergom. Suzuki established a new industrial culture, which aims to create new jobs while bearing environment protection in mind, to flourish with the town and county, and to use the limited resources of our planet effectively.
In order to preserve the harmony between human kind and nature Magyar Suzuki Corp. puts safety and environment protection first – including stamping, welding, painting and the entire assembling procedure. The company is responsible for conserving the condition of the environment and its perpetual growth and Magyar Suzuki Corp. considers environment protection as core of its development.
Besides quality Magyar Suzuki Corp. also pays high attention on environmental awareness during production. Technology procedures' management is in compliance with the environmental regulations of ISO 14 001:2015 and with the regulations of quality assurance system ISO 9001:2015. Magyar Suzuki Corp. builds into the currently produced models only those engines that are in compliance with the environmental regulations of the concerned market. The Corporation received the Authorized Economic Operator (AEO) certification so it gained an accreditation which provides a full compliance with the requirements of supply chain. AEO is an internationally recognized trademark, which stands for the excellence of a company in international trade, therefore Magyar Suzuki became an authorized economic operator – therefore it is considered to be trustworthy, little risk company. The trademark also contributes to the growth of effectiveness and to the reduction of costs.
According to its renewed environment policy the company keeps the emission of volatile organic compounds (VOCs) below 45 g / m2 in line with the legal requirements. It reduces the volumes of generated hazardous waste, especially the lacquer and paint sludge. In order to diminish indirect environmental risks and to ensure the appropriate disposal of waste Magyar Suzuki prefers companies that have their own hazardous waste incinerator and landfill when transporting hazardous waste.
In order to conserve natural resources, Magyar Suzuki contributes directly and indirectly to reducing greenhouse gas emissions by reducing energy consumption and by optimizing industrial water use to protect groundwater resources. The company seeks to increase the proportion of recyclable waste and decrease the volumes of industrial waste.
Suzuki was one of the first companies to create an end-of-life vehicles handling network to meet the requirements of Hungarian Decree of waste vehicles called ELV regulation while bearing in mind recycling and avoiding the usage of hazardous substances.
In order to pass on a clean environment and solidarity-based society for the next generation, Suzuki Motor Corporation, the parent company of Magyar Suzuki, has created an environmental initiative called "Suzuki Environmental Plan 2015". This is accompanied by the "Suzuki Biodiversity Conservation Program", which aims to protect and use sustainably the diversity of species in Suzuki's activities. Both of these initiatives are based on the Global Environment Protection Charta of Suzuki.