INTERNATIONAL AWARDS OF THE NEW SUZUKI DF350A FLAGSHIP MODEL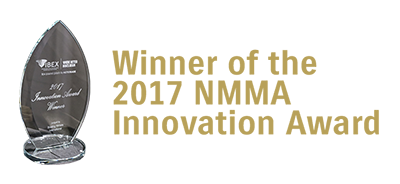 IBEX Innovation Awards are the best awards in the marine technology, which are given to those new products in the marine industry that demonstrate distinctive technological innovations and deliver outstanding consumer benefits.
The following features of the DF350A were valued for the receipt of the award:
- The largest V6 engine displacement, at 4.4 liters
- Suzuki Dual Prop System (for exceptional grip and acceleration)
- Direct Air Intake & Dual Injector (for achieving high compression ratio and efficient combustion)
- Dual Louver System (for efficiently separating air and water)
- Low Fuel Consumption
This is the ninth Innovation Award won by Suzuki outboards, which accredits our sophisticated technology.
Eight of these awards have been for four-stroke outboard motors, which is the largest number of awards in the engine category of this industry.

This outboard motor is worthy of being called a flagship. It has a unified and sophisticated form, enwrapped in organic curves from the air intake to the propeller.
The color and logo give a serene feel worthy of a flagship model that will grab attention.
As for performance, stability is improved with the implementation of the rare dual propeller system.
In terms of both design and engineering, this product represents a dynamic jump for Suzuki's outboard motors.
About Good Design Award
The Good Design Award is a comprehensive design-promotion system that picks good design out of a variety of unfolding phenomena, and aims to enrich our lives, industries, and society as a whole by highlighting and celebrating these works. It is hosted by the Japan Institute for Design Promotion, a public interest incorporated foundation.